Here a pic with 3 layers paint and 2 layers of clearcoat.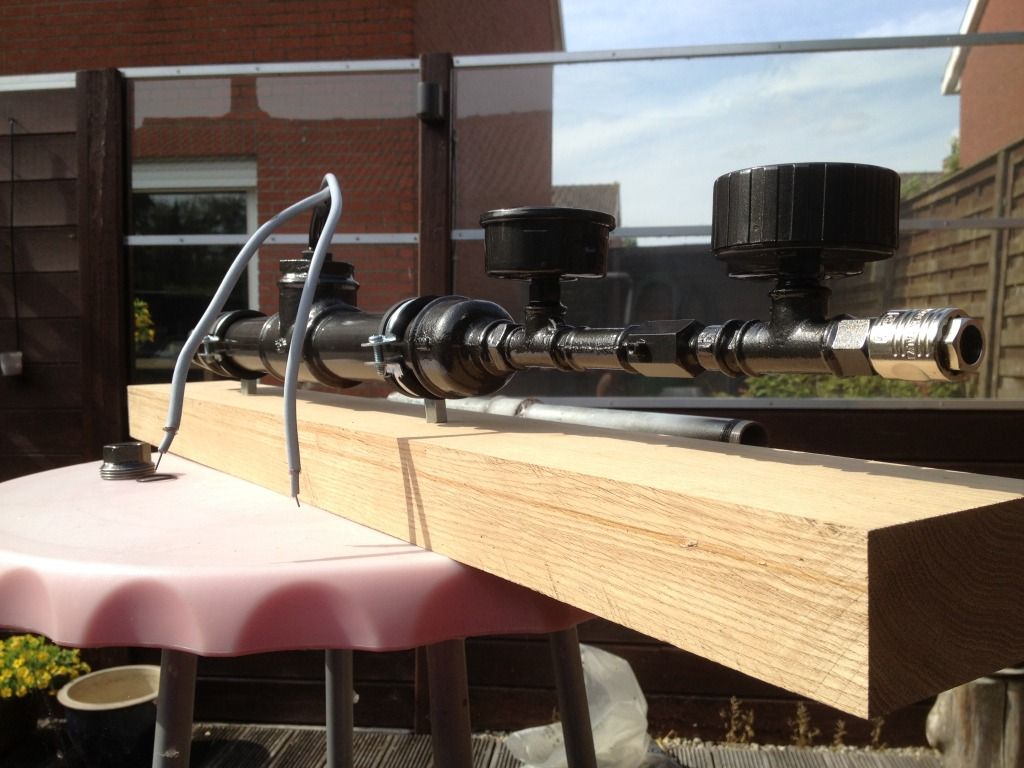 I've modified the 3/4" union. I've flatten one side so it can get farther into the other side of the union.
For sealing I will use a O-ring. Perfect airtight.
The next thing I will do is searching a way to mount the tazer in place. I will also sleeve the ignition wires in black. I've got some sleeving over from casemodding.