Hello.
I decided to start a new hybrid project.
I will start from the beginning with a new cannon, i keep the pmhl not in mind. Extually it works great but i wan't something new. :p
I had some part laying around here.
I will start with this first.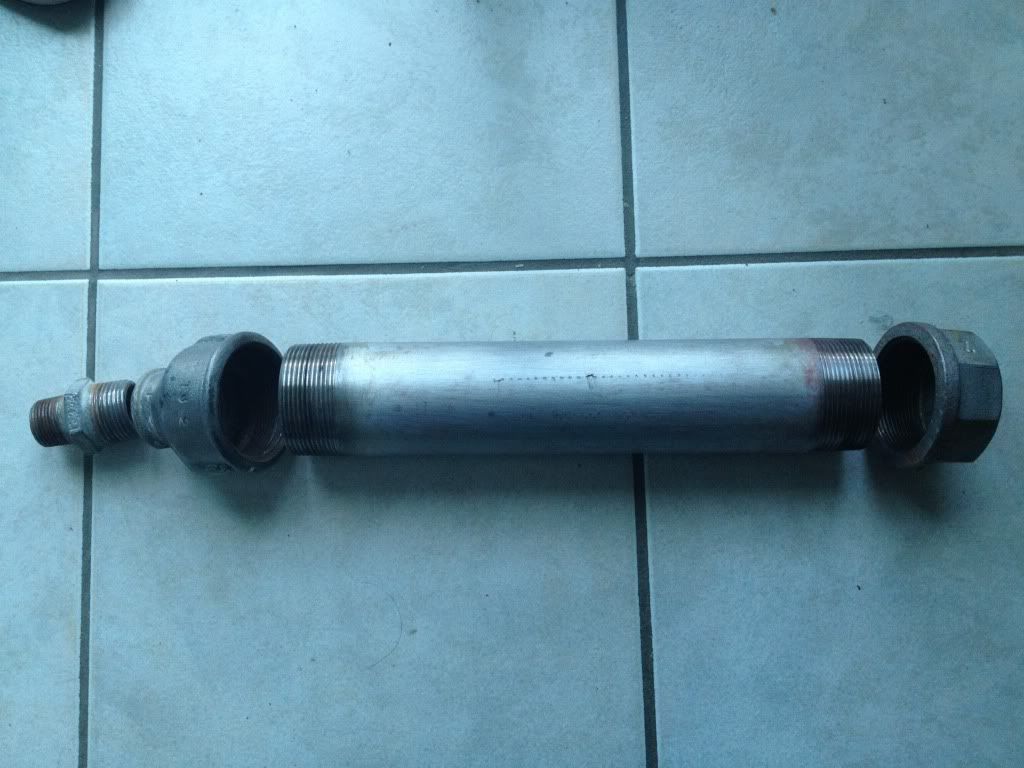 2" 30cm as chamber
2" endcap, later on, the metering system and air inlet will be mounted on the endcap, maybe as quick disconnect metering, i don't know yet, time will see :p
2" to 1" reducer
1" to 3/4" reducer nipple
As you can see I will use a 3/4" union for the burst disks.
The ignition cables will sit(epoxied) inside a 1/4" elbow, screwed in the middle of the chamber.
I will take the time for this one and will try to make it as nice as my other pneumatic launchers!
Greetz, airpress.