Over the last two days I cut the restrictive valve off the front and welded in a 2" coupling and added a 2" union to open up the air way.
I relocated the blasting cap fitting and the fuel/air input and gauge location to the sides of the cylinder and test fired it tonight at 3X mix.
Using aluminum flashing for my burst disk, it cut the center of the disk out cleanly and I also recorded the shot on video which I put on youtube for you guys to see.
The best part was afterwards all the neighbors walked out into the street looking towards my house trying to see where the explosion came from! lmao One of them even yelled down to see if everyone was alright... I was also shocked at how loud it was. It was nowhere near what I was expecting, it was an amazing feeling when it fired on the first try and was it obviously has plenty of power to recoil the cylinder like it was nothing.
Its an awesome feeling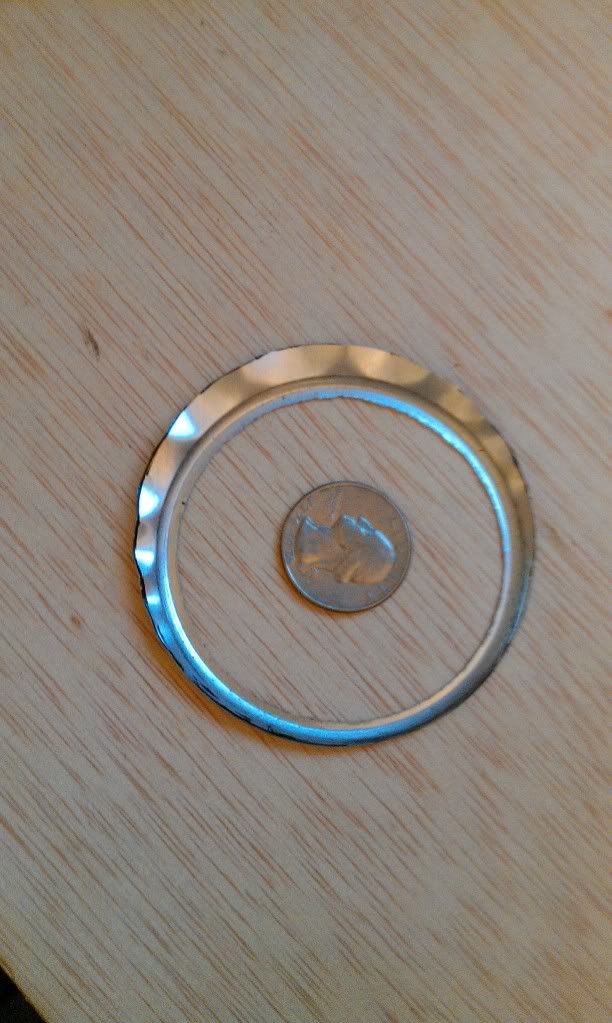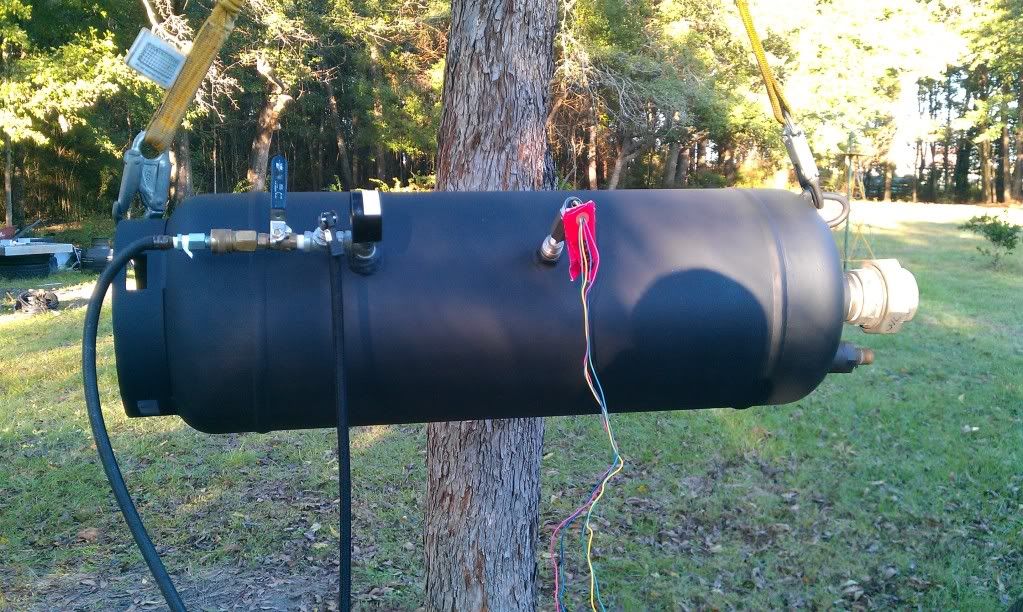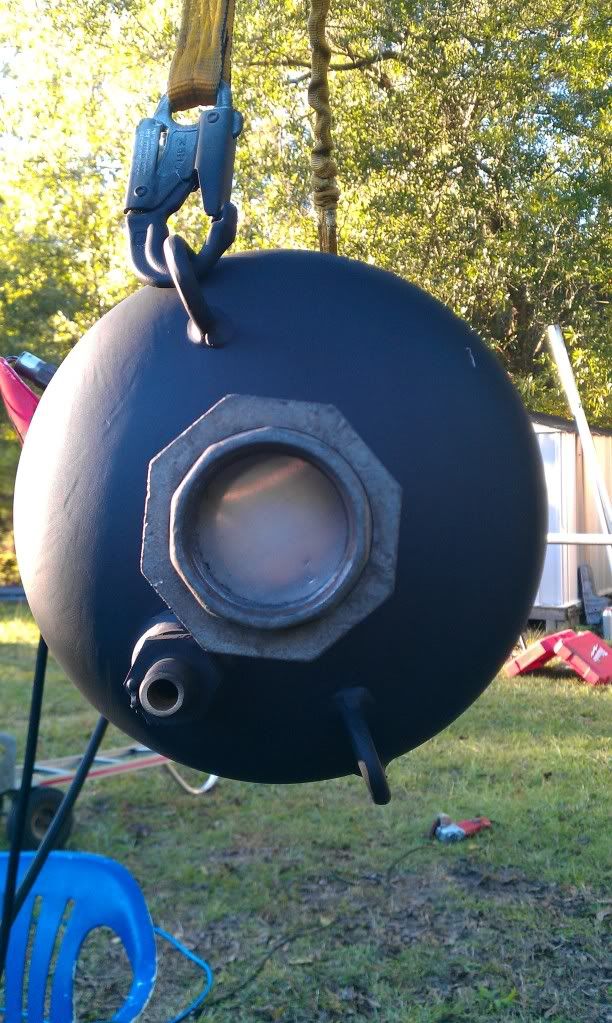 [youtube]http://www.youtube.com/watch?v=PUkhqs6KZko[/youtube]
************************************************************
I have been inactive for a long time but I recently received a halon fire suppression cylinder from my work place and noticed that it would make an awesome big bore hybrid cannon.
These are my measurements. Do you think it will work?
Cylinder 11" Diameter x 32" long
3042 Cubic Inches Chamber Volume
Meter Pipe Volume: 36 Cubic Inches
122 Cubic Inches Fuel Volume in chamber
Propane Supply: 50 PSI
Meter Pipe 2" x 12" is around 37 Cubic Inches in volume.
I will have to inject this mixture twice, to have a 1x mixture correct? I will have to inject it 4 times and pressurize the bottle to 15 PSI with a compressor to achieve a 2x mixture?