hello there,
i've made a mini hybrid based on probably the most simple design available to make, and i am still having trouble with the basics.
I'm using syringe to fuel my chamber.
I measured all my chamber volume. (used a syringe)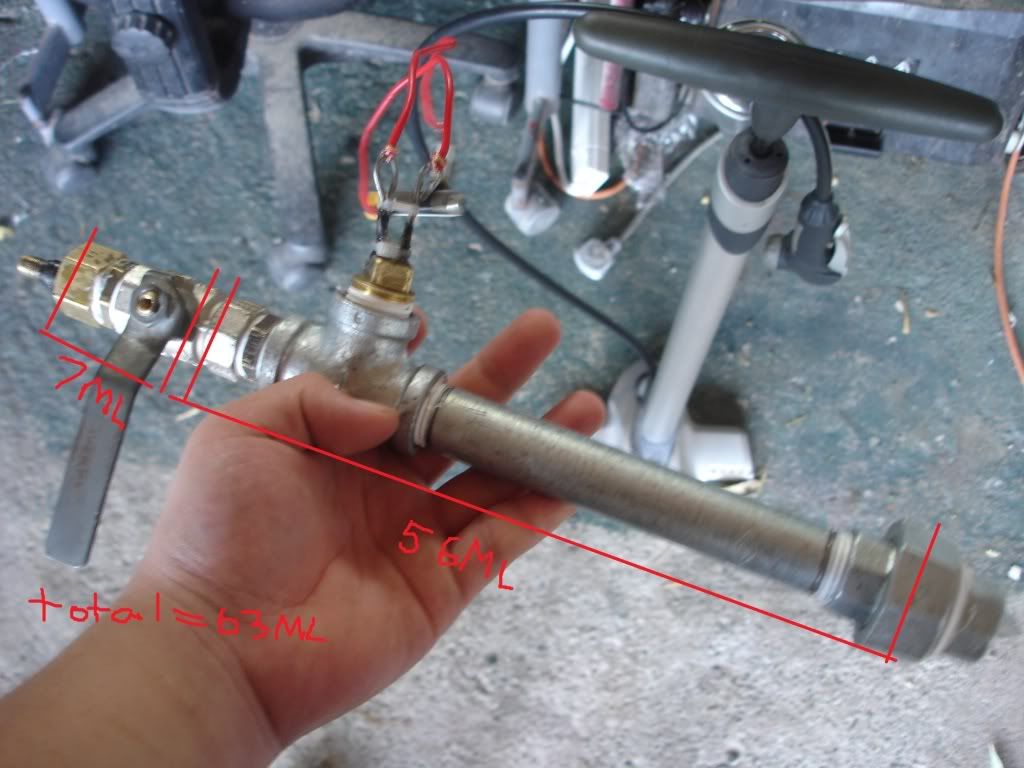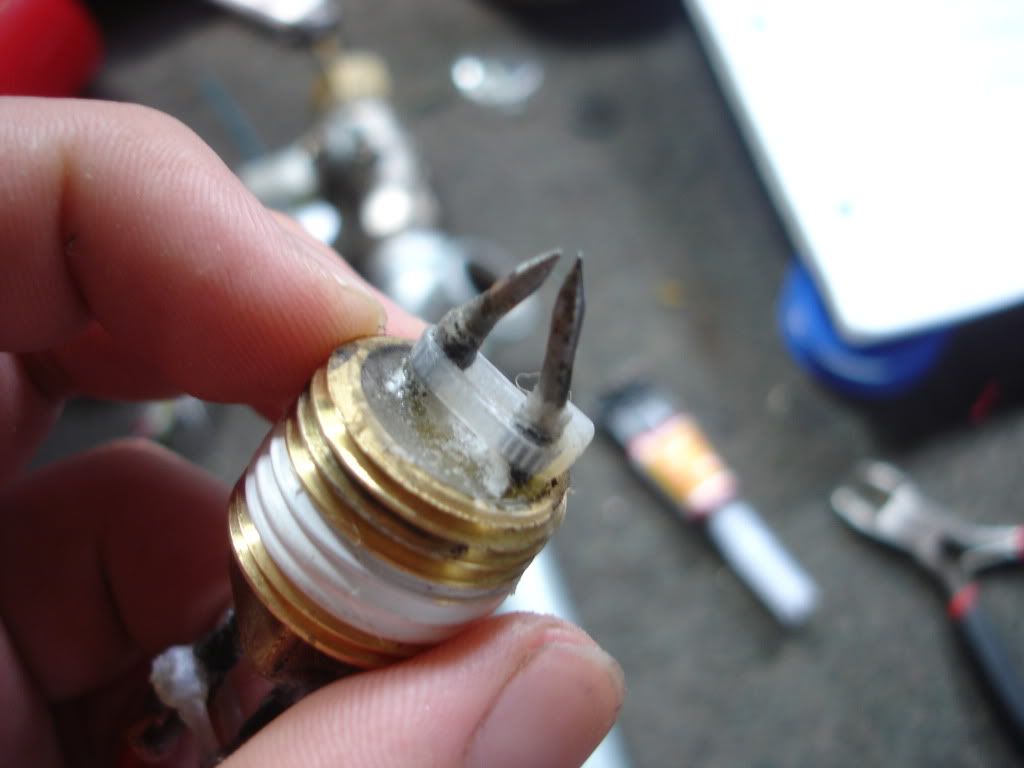 and my spark plug gap should be o.k?, gap is around .4/.5ml piezo ignitor from portable gass grill (Slighter more juice than lighter piezo)
As you can see,
Total volume (Chamber 63ml + hose DV 12.5ml)= 75.5ml.
so,
normal- (75.5*0.032)
2X- (75.5*0.032)*2, +14.7psig (1bar)
3X- (75.5*0.032)*3, +29.4psig (2bar)
4X- (75.5*0.032)*4, 44.1psig (3bar)
5X-(75.5*0.032)*5, 58.8psig (4bar)
etc.
So with those calculations,
i got prepared for a
2X combustion
.
2X = 4.8ml butane
and did the steps as following. (Fresh chamber, fresh air etc)
1. fill syringe to 10ml with lighter re-fill butane
2. take away the excess fuel untill 4.8/5 roughly (Syringe only has lines of so i had to roughly estimate.)
3. Squeezed the syringe into the front of the union (At this point the rear ball valve is open)
4. Burst disk is in place and tighten the union.
5. connect pump, and pumped the onboard pump gauge to 1bar (No leaks )
6. closed rear ball valve
7. now the chamber volume is closed down to 56mls, since the ball valve is now closed, the dead volume behind the ball valve is now insignificant and is vented with the hose bleed valve.
8. Ignite.
9. No ignition.
Take consideration the actual combustion chamber is only 56ml
as i closed the ball valve after adding 1bar so the mixture doesn't escape while disconnecting the pump hose.
Am i doing something wrong?
I've been trying for 2days now, and it's starting to get on my nerve.
re-measured my chamber volume and i get the same calculations as before.
Any help would be greatly appreciated.