I got bit of problem with my hybrid, I won't get it fire. Propane burns but it won't be powerfull enought to break burstdisk. I get it fire once with 6x mix so it was 5 bars of air and 25 kpa of propane but I had no luck getting it fire after that. Burstdisk I used was few layers of aluminium foil. I'm pretty sure that my mix canculations are correct.
I use flyback coil for ignition and I'm sure that spark is good.
Here some pic's if the could help.
Gun itself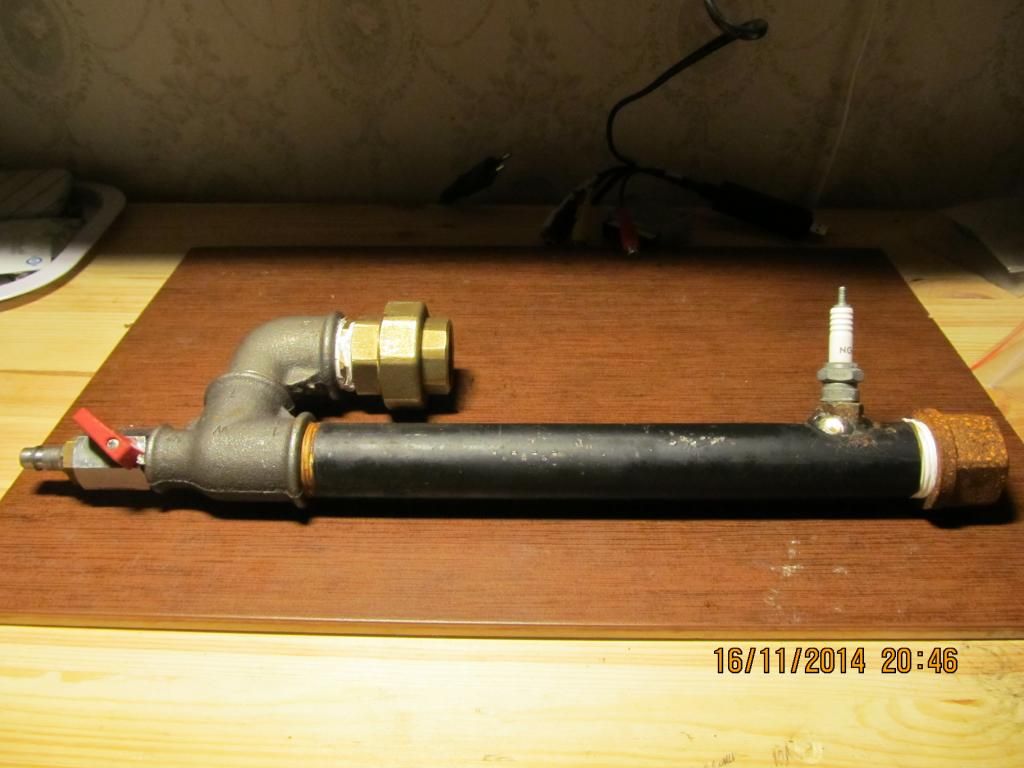 Ignition system