19mm diameter projectile made from a still spike. With the fins, it is just under 2inch diameter. 50mm with sabot. About 5 inches long.
To fill the barrel, my friend and I used dense foam to make a 50mm sabot. That tape is just for looks. You can see the tip of the projectile sticking out the top, it is painted orange for easy retrieval after firing.
My first time trying to photograph welding, I thought it looked cool...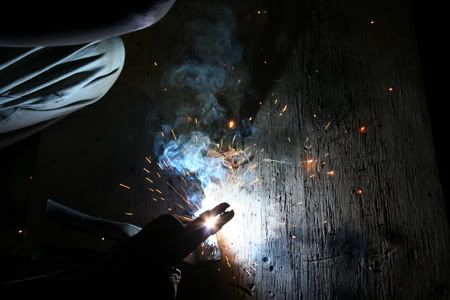 Well we did test it and it worked perfectly! My friend and I fired it into a dirt pile at some land he owns and it really pummeled the ground. We were using an Old-Spice powered, BBQ igniter lit cannon with 2 inch barrel. We're currently building a new projectile as well as a better cannon. I'll keep you people updated if you're interested.