Ever since I've been on the forum, there's been a tutorial on how to rig up an ignition coil with a camera flash circuit for a high voltage spark. Quite simple in principle. I'd never doubted the accuracy of the tutorial, because it's been around forever, and nobody's changed it, other than to add a comment about sparkplug wire's high resistance.
So I was rather suprised when the circuit I'd build, following the tutorial exactly, failed to work. The really disappointing thing: It didn't even charge the capacitor. Hopefully someone can take a closer look at the tut., find the problem, and fix it.
Here's a picture of the circuit I built: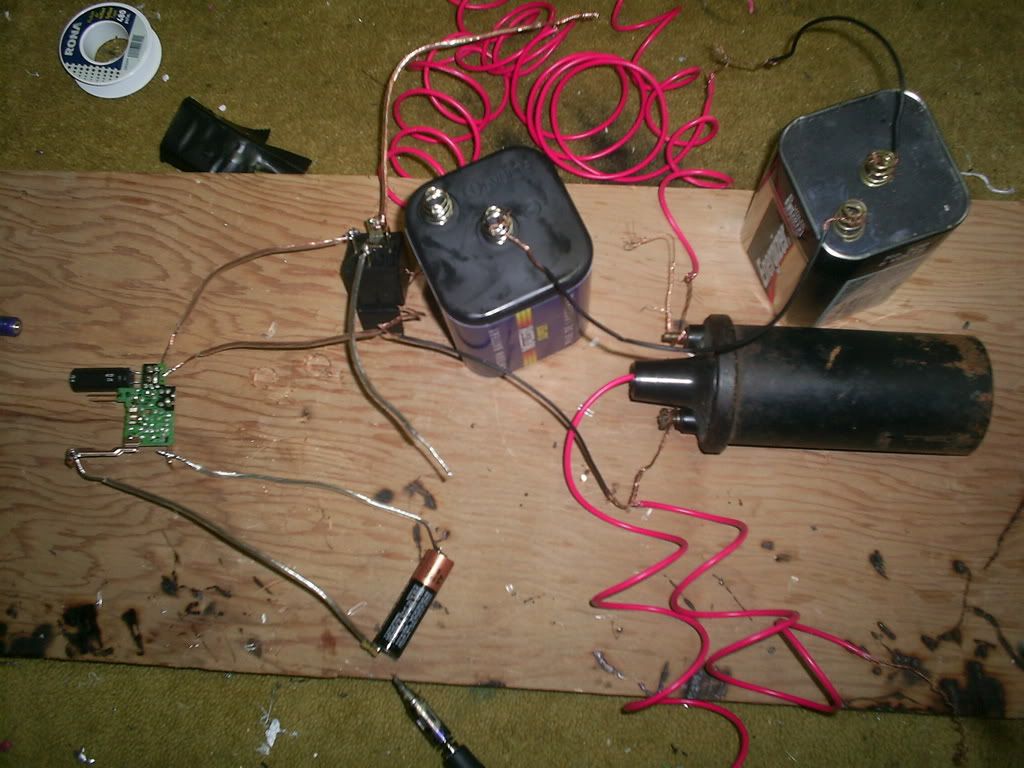 I never made it pretty, because it does absolutely nothing.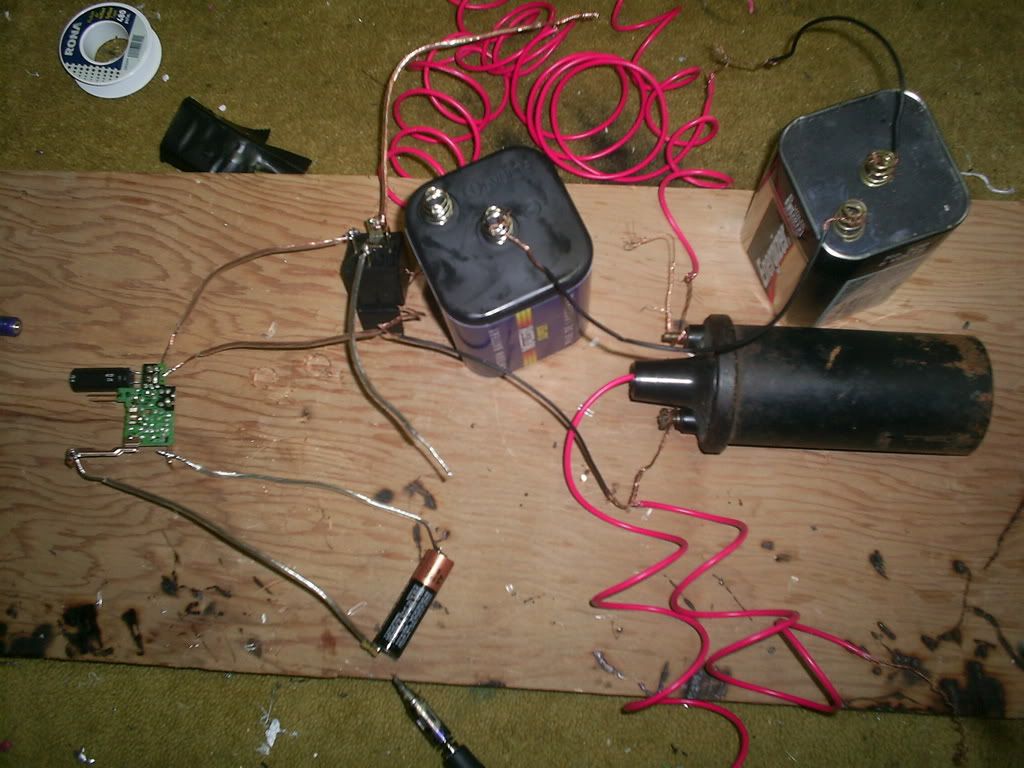 The little copper thing in the middle of the board is the charging switch.