We're gonna need a bit more information than that, dart guy.
What size QEV are we talking about? Do you mean a piston (shuttle) or diaphragm QEV? Do you want to replace the shuttle/diaphragm in a store-bought QEV or are you planning on making your own?
I imagine any rubber of reasonable thickness and flexibility would do, it depends if it needs to be a diaphragm or shuttle piston.
I've successfully used this crappy little suction cup thingsas a valve replacement for a 1/4" QEV: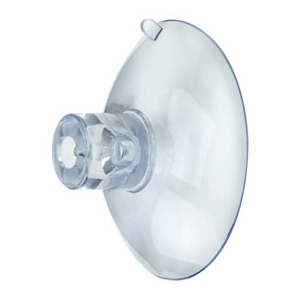 The edges fold over each other backwards when inserted in the valve body, which keeps the rubber body stationary. Then the middle bit can simply move back and forth like a diaphragm valve. Just an example to demonstrate that you may as well try any rubber you get your hands on but whether it works or not will depend on it's exact purpose.