Unlike our good friends across the Tasman and Pacific, Australians have basically struggled to create complex air guns simply due to a lacking of precise materials.
The Brass? Big Deal right?
After stumbling across a hobby shop, I asked the owner what his internal diameters were, he pointed out, firstly, his brass tubing which to my delight, went in increments so perfect, that every single size TELESCOPED inside the next and previous!
Like so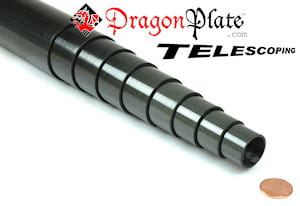 This is a HUGE solution to anyone wanting to build blow forward or blowback air guns because these brass tubes fit so PERFECTLY inside on another, that there is a seamless seal. Apparently I'm the only one ecstatic about this...
The 6mm Carbon Fibre Tubes (**Airgasm**)
It got so desperate once, I searched for a 6mm Orca Drill Bit (Very long and expensive drill bit) so that I could just drill out my own tightbore. In the end, the Hobby Shop across the road (figure of speech) had 2, 4, 6, 8, 10mm Internal Diameter tubes! (barrels, cough).
So Aussies can now build (successfully and without great strain on fine workmanship) blow back/forward air guns, and use them in tightbore CARBON F'ing FIBRE BARRELS!
Seriously though, carbon fibre? No rust, light weight and tight bore
As mentioned in another post however; Be careful cutting Carbon Fibre Tubing, it FRAYS easily and typically goes for $27 per metre.
Hope this helps.