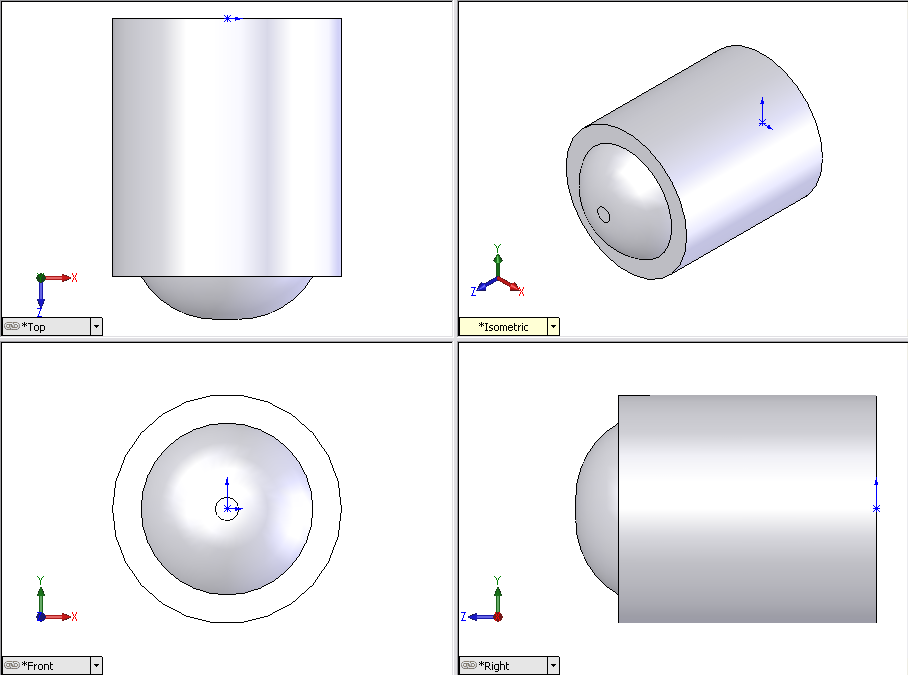 as you can tell, it's a regular slug, but with a domed front face. you put this into your barrel, fill the barrel with BBs (or other stuff), when it's fired, the slugs dome will spread the BBs evenly. the flat ring on the edge is to protect the barrel from too much damage, it could also be tapered in, i realize this flat or tapered edge is going to know some BBs off course, and since the slug has more mass (more momentum), a parachute can be attached to the rear of the slug, and will be deployed as so as the slug exits the barrel. the front of the dome is a bit flat so some BBs still travel forward.
i guess a spud does the same thing, but most are not cut so perfectly.
does anybody see any problems? any suggestions? comments?