Hi all
First post on this forum, but not new to the world of spud guns.
I built a big combustion cannon about a year or so ago. it consisted of a fairly standard 4x18 inch combustion chamber, and a 2 inch by 5 foot barrel. unfortunatly after weeks of fun, the gun started to show signs of slight failure and as such it was decommitioned.
I tried to make a few piston air powered guns, none worked.
So a year on and back to the combustion guns again, here is my first mini type gun.
It consists of a pill bottle, probably 50 ml and a ball point pen tube. I have included an onboard fueling system that consists of a lighter and a length of hose going into the body of the gun.
about a 4 second press, or seven short presses gives just the right amount of gas, and currently i am using a remote BBQ sparker for the ignition.
It seams to work really well actually and can shoot the lengh of my garden (about 50 - 60 feet) although that is MAX range.
at shorter range it makes a nice mess of a spud pellet!
here are a few pictures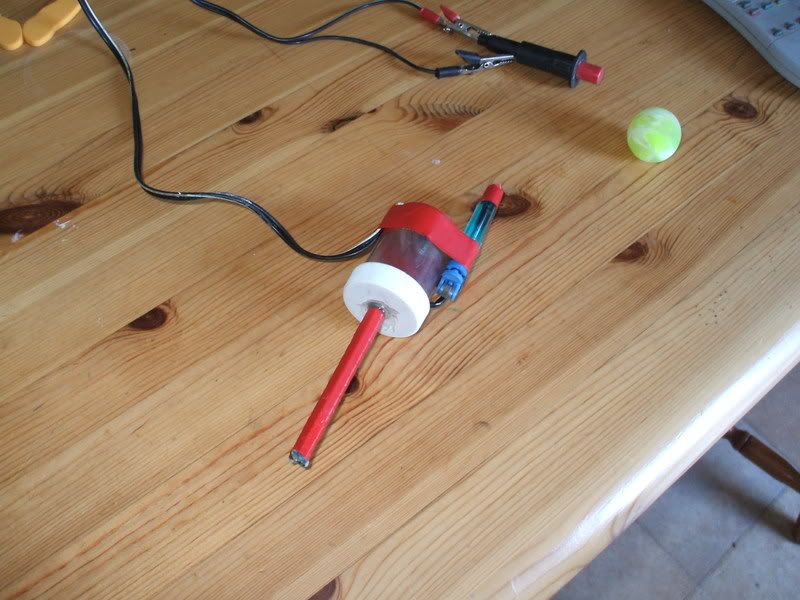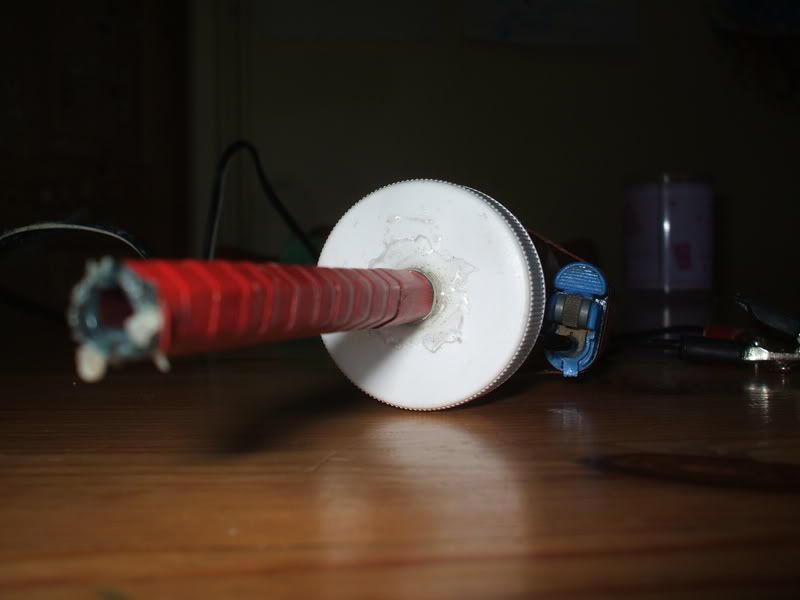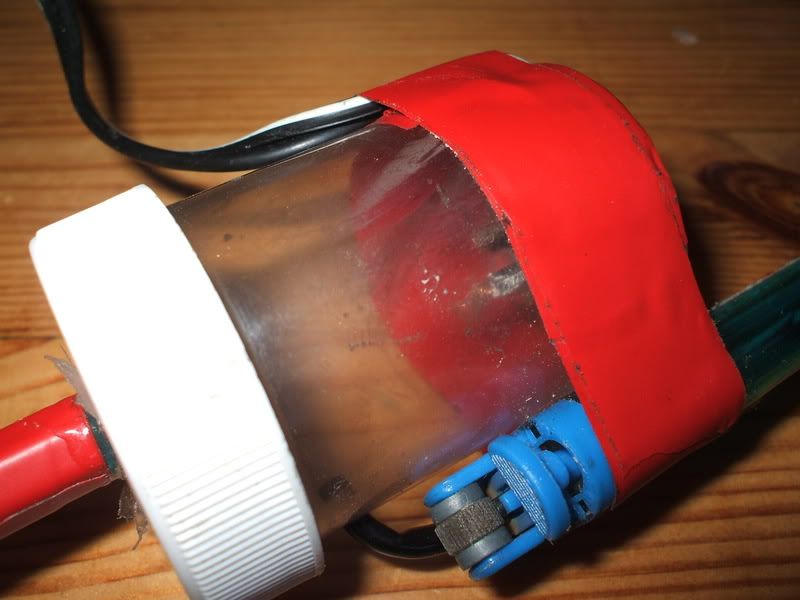 I have a short vid, but its not very good, so i may do a better one if people want!
Thanks
Lewis