I had some spare brass tubes laying around my garage and decided to make something of some of em. Seeing as how penguns are all the rage and I have already built one, I was trying to think of something different. Smaller seemed to be a good contrast to my
last project.
Here she is, the keychain coax. I think it goes without saying that I didn't build this for performance seeing as how the barrel is only about one inch long. I do think that it is a cool novelty and I also think that I have the coolest keychain on the planet.
I have test fired it at around 100 PSI so far and it works. It will shoot a small nail dart across the room no problem at this pressure. I will wait till tomorrow to test it at higher pressures (wanna be sure the epoxy is set up). If I can enter a soda can, I will be impressed and satisfied.
Here are a few pics....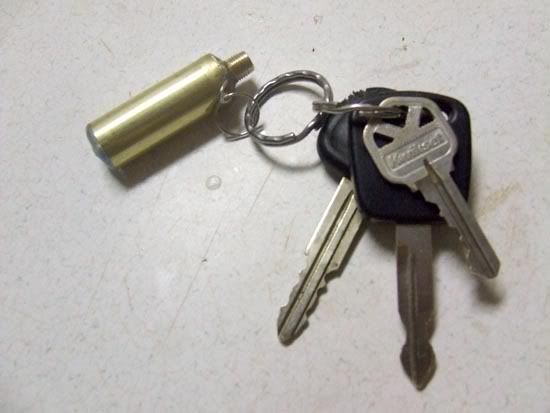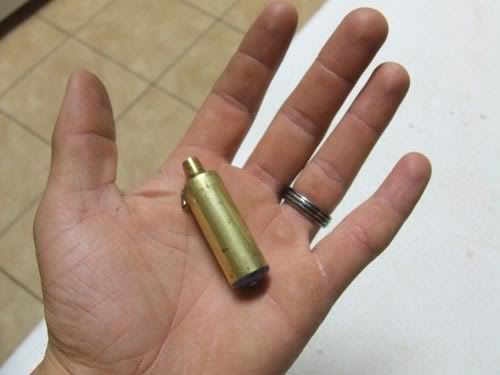 The business end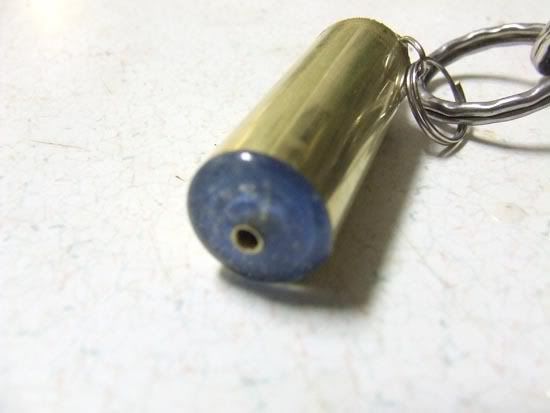 Compared to my pengun...
The nail darts are tiny...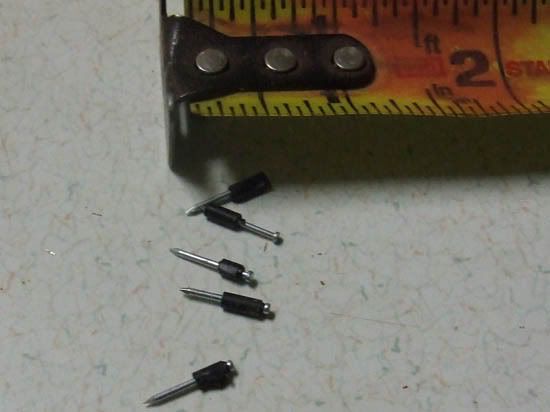 Not at all to scale, but I hope this is somewhat clear....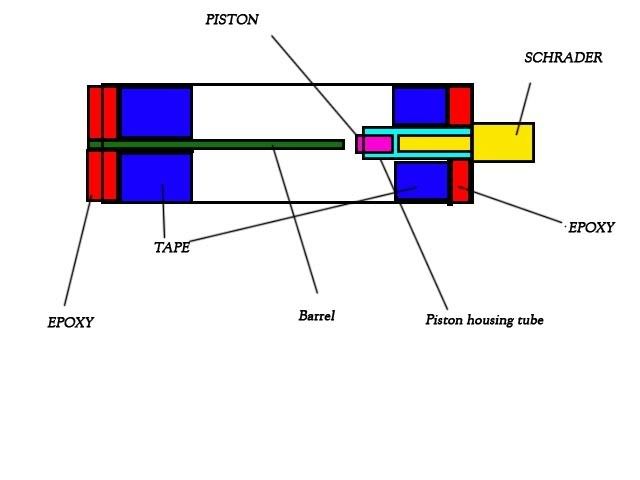 The up(down?)grade: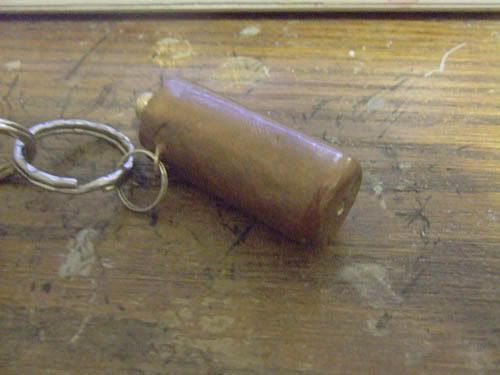 It entered AND exited a beer can! it only took 400 psi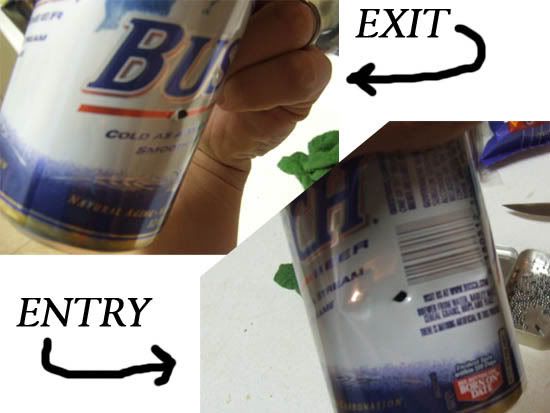 The nail darts stick into drywall about 1/4 inch at 400 psi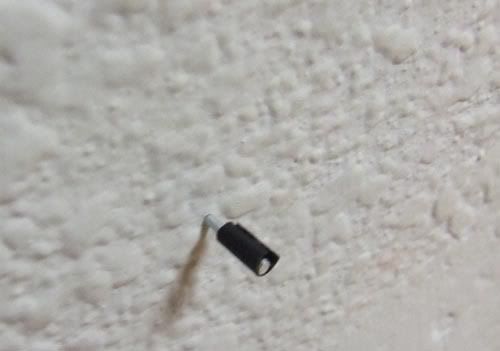 DAMAGE video... Sorta. Me shooting a beer can at 400 psi
[youtube]http://www.youtube.com/watch?v=vvSvb5rvqVw[/youtube]