My new cannon: the advanced micro!
Chamber: Pressure rated PVC, 0.5".
Ignition: Spark strip, 3 gaps. Copper.
Barrel: Various, simply glue it into a 1/4" nipple which allows it to thread into the end.
Fan: Pager motor, with a custom made fan. Runs off 1.5v.
Other: 1/4" (female) thread for barrel swapping and a schrader for optional hybrid/purging.
Chamber:
The chamber is a length of .5" PVC, cut, sanded and cleaned using acetone. Endcap is class 18 15mm PVC. Barrel attachment is 1/4" female BSB brass thread.
Ignition: Ignition comes from a 3 gap spark strip. I was originally going to use a circuit board but it proved difficult to cut. So a very small pipe was cut in half horizontally to use. The spark gap is made from copper tape. It's basically what it's name implies, sticky tape, and the upper part is copper plated. This was stuck to the pipe, and then a scalpel was used to cut 3 small zigzag gaps (points are best for spark transmission). Machine screw bolts into either end to attach wires with. It was then hot glued into the chamber.
Fan: A high speed pager motor (was ripped from a bit-clone) is held by a tower support in the center of the chamber. A custom fan was cut from plastic, the fan blades carved in with a scalpel, being reinforced with a thin coat of epoxy and glued to the motor shaft. It runs from a 1.5v battery (higher than originally intended) and it sounds like a psychotic bee.
Pictures: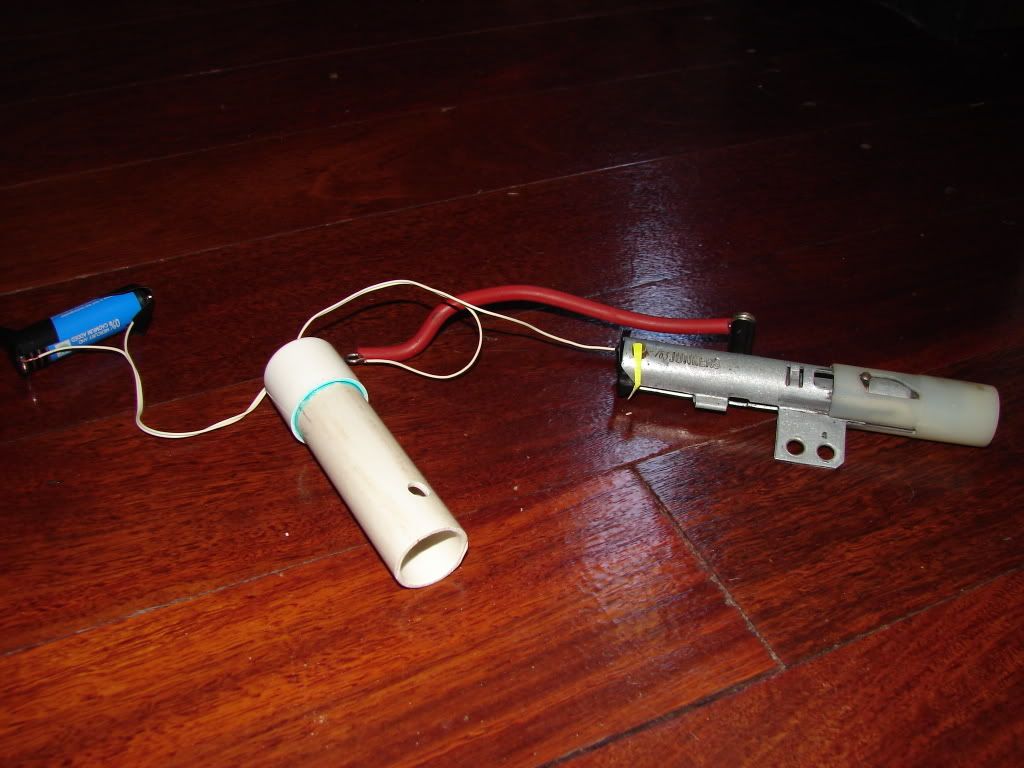 Testing spark strip and pager fan. NOT FINAL SETUP.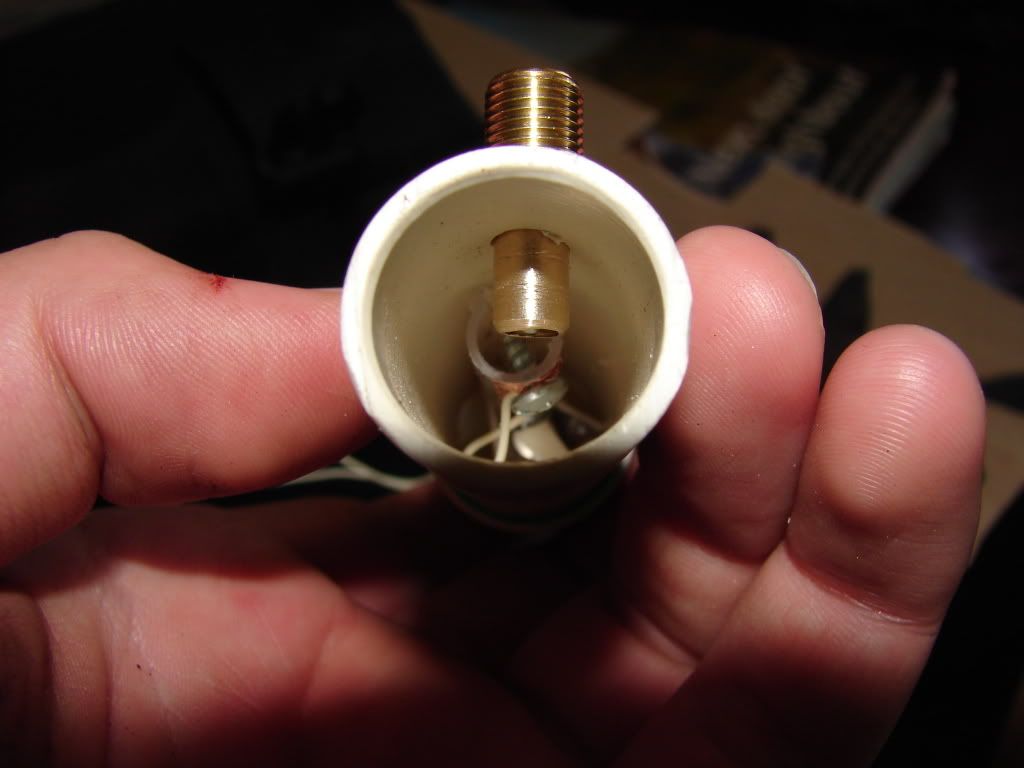 Inside the chamber, Schrader valve in place.
Barrel, final ignition box and fueling to come soon.
Fueling I'm thinking of maybe a 2 part system. The butane canister and fueling syringe are offboard, and a valve/syringe plugin are on the gun. Simply fill the syring to the desired amount, plug it in, empty it into the gun. Close the micro dripper valve and fire.
Ignition box will be a project box, perhaps changing the heavy duty piezo over to a camera flash dumped into a coil.
YT vid of initial testing is uploading.
EDIT: video is uploaded, processing!