Following on from
this mini
I wanted more power, more accuracy, more aesthetics, the works.
The result was a mixture of aluminum, brass, stainless steel and epoxy.
Specs are as follows:
Chamber O.D.: 20mm
Chamber I.D.: 14mm
Chamber construction: Aluminum
Chamber port (barrel): 1/4" NPT brass. (female)
Chamber port (ignition): 1/4" NPT brass. (female)
Barrel bore: 5.5mm
Barrel O.D.: 6.5mm
Barrel construction: Stainless Steel
Barrel port: 1/4" NPT brass. (male)
Accommodates an
adhesive
burst disk. Eg. - Masking tape, electrical tape, duct tape.
Spark plug: Single gap, 4mm. Centred in chamber. Sealed with epoxy and silicon.
Ignition: Piezoelectric for portability, camera flash, stungun or flyback circuit.
Testings so far: The electrolysis unit is giving me troubles. I can't use a wall transformer due to my local parents against everything group, and it hasn't yet yielded me enough H2/O2 for ignition..So more will come as the hydrogen setup is completed!
It has been tested with these fuels: Butane, 95% propane 5% butane mix, misted acetone and misted turps. So far 95% propane 5% butane has shown the best power and noise. Other fuels have shown difficulty in metering.
The burst disk makes a psst-crack sound with no projectile, a psst-snapping sound loaded and a loud crack with no barrel.
Ammunition testing so far has mainly been wads or a few undersized bb's that came with some toy gun so there's no real damage pictures as of yet. I will be casting slugs (ala
this
), except using two pieces of thick plate cut from angle, and with multiple slugs per mould.
The barrel, brass fittings and chamber have been buffed and polished, even if it doesn't show in here. If It's possible, I may blue the barrel.
And onto the part you skipped down to, the photos!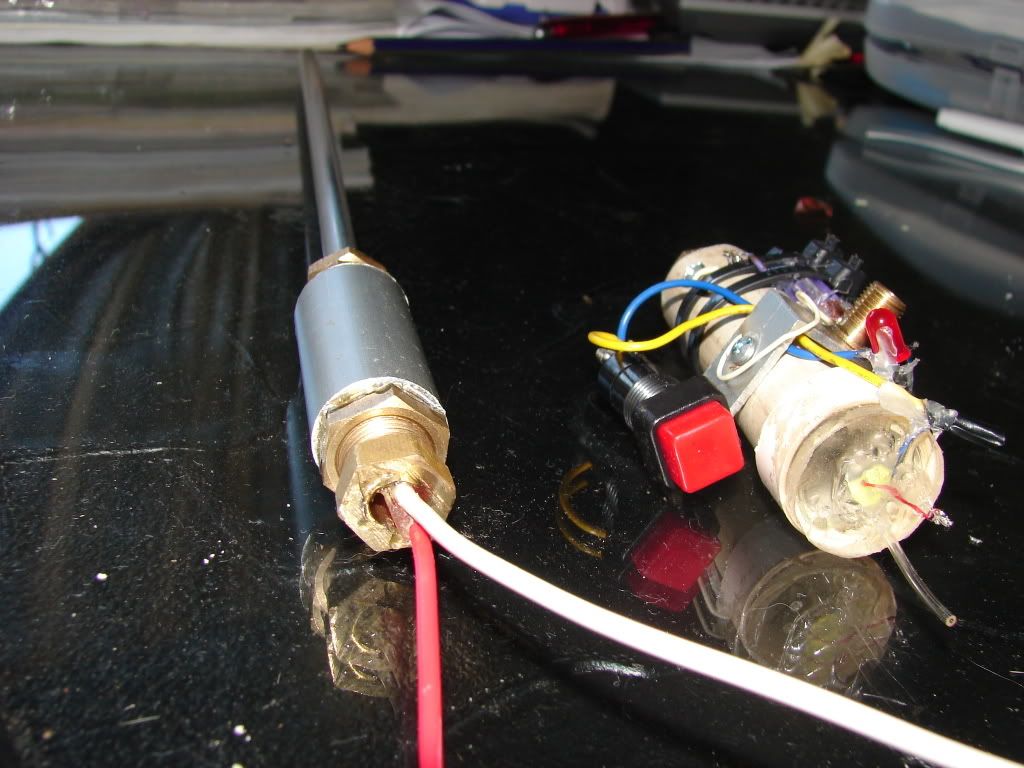 Rearwards shot next to the advanced mini.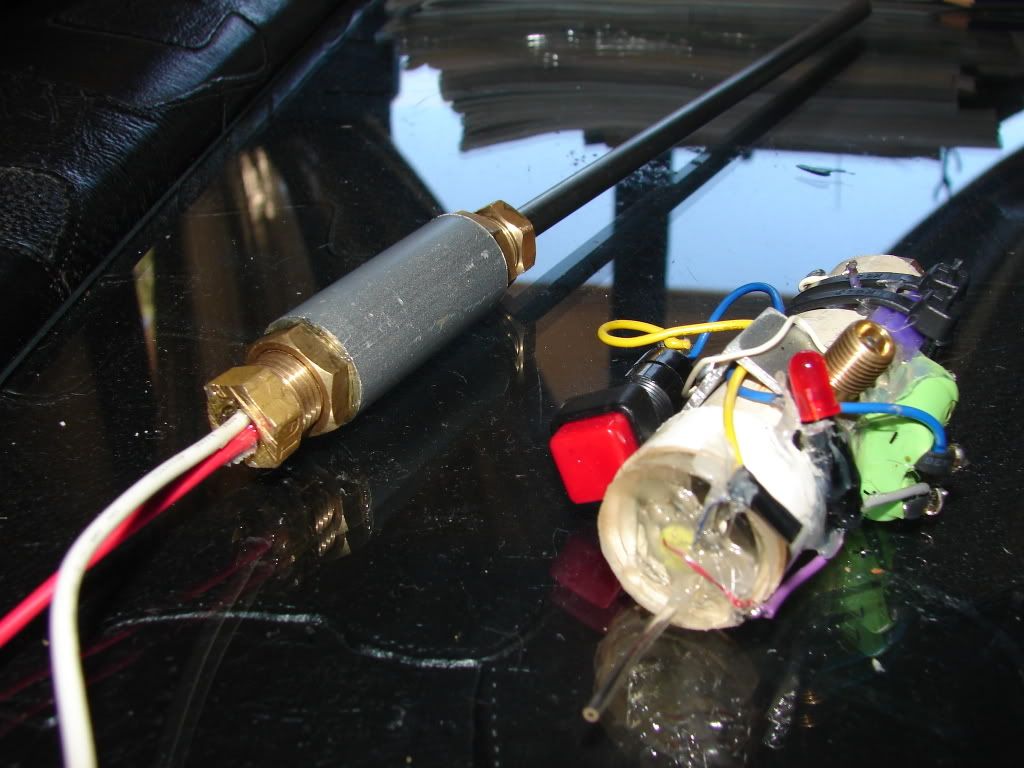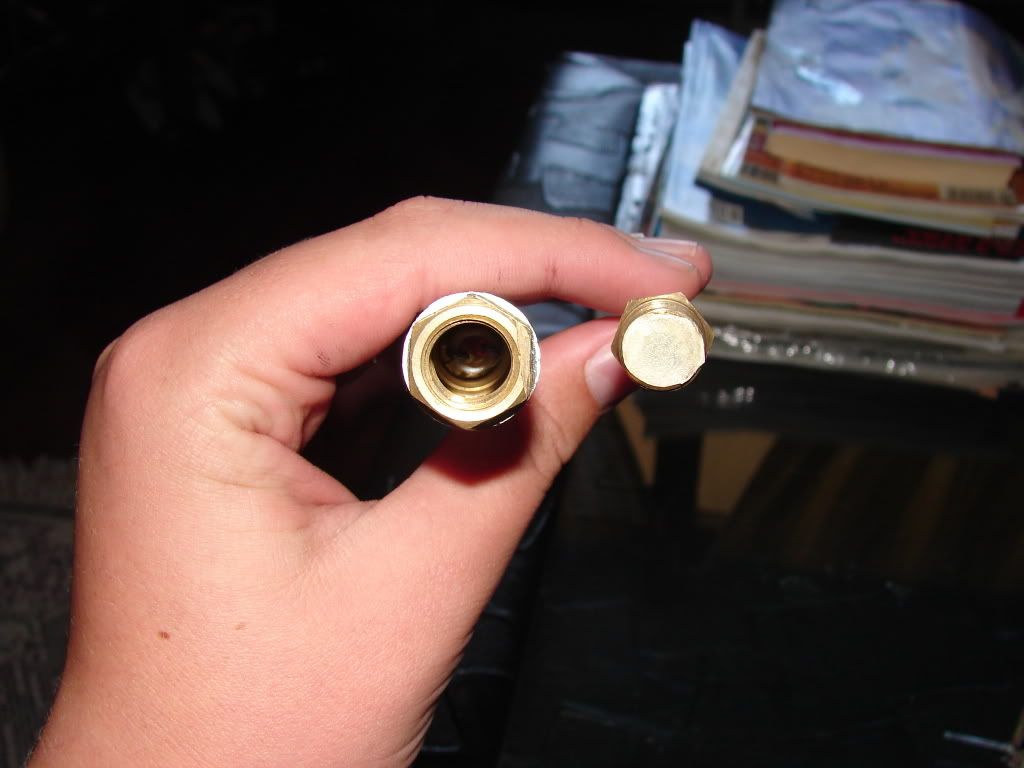 Barrel and chamber. There is a masking tape burst disk mounted on the barrel.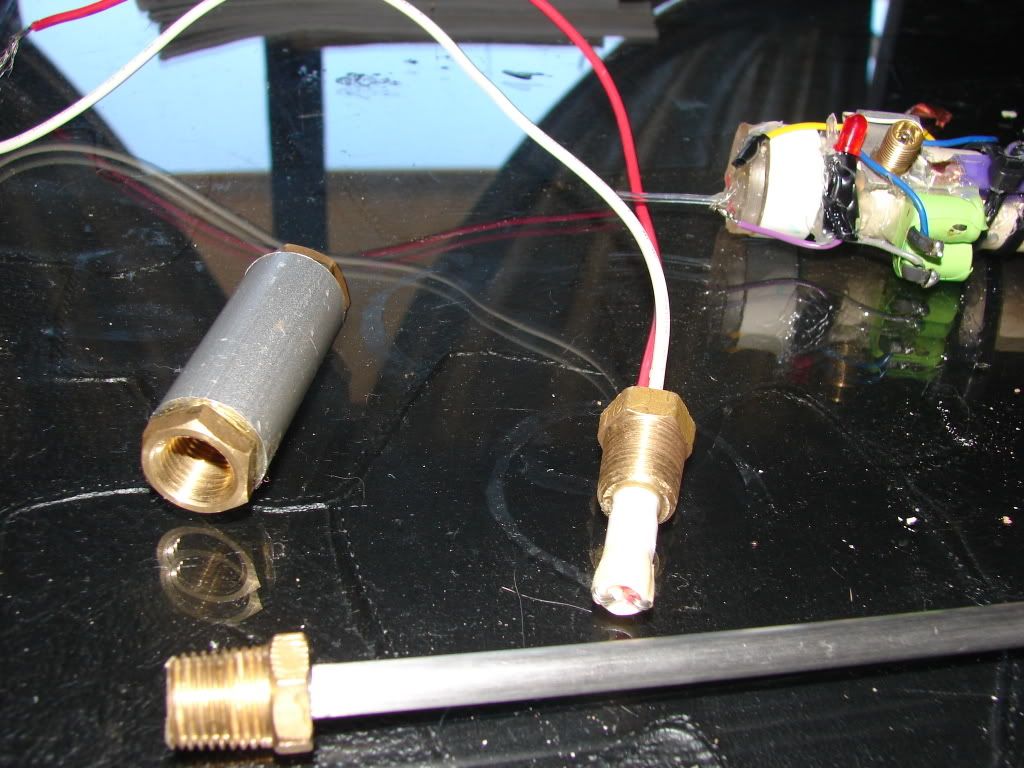 The gun, disassembled.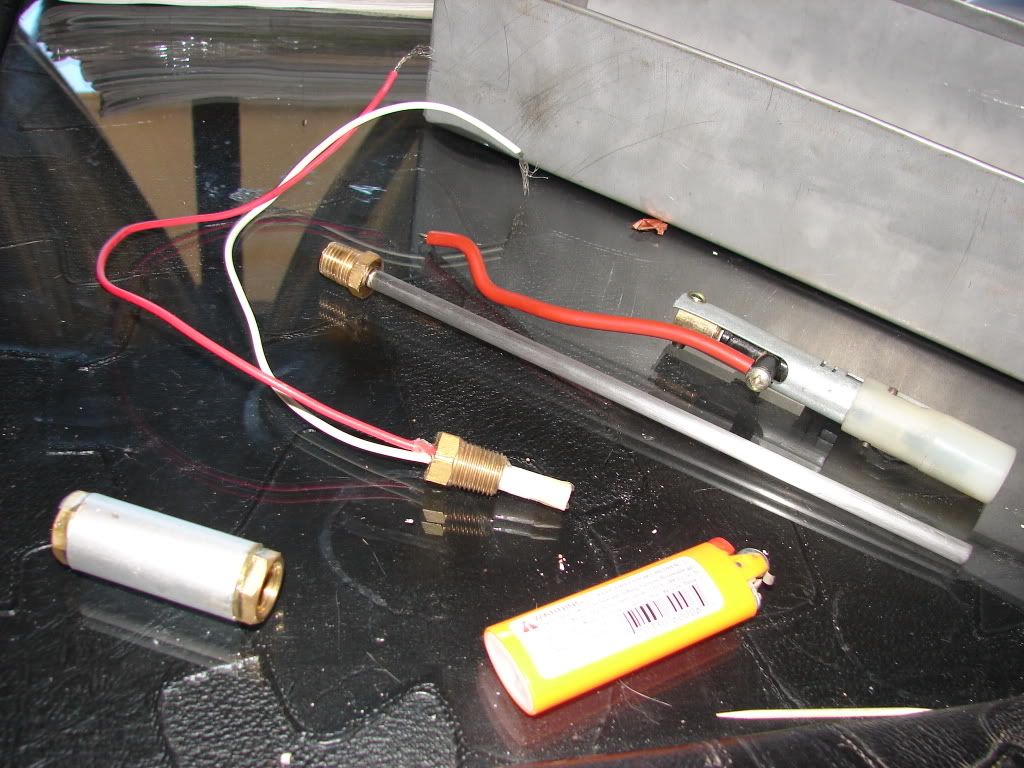 Disassembled gun with modified bic lighter (be wary of these, it's given me some fueling problems..any ideas why? seems to have ignition problems even when metered with a syringe). And a large piezo (courtesy of gas hot water system).
If you're interested, the C:B ratio is exactly 1.1:1. Pre spark plug, it was exactly 1.5:1, but the oversized spark plug wrecked this.
Future updates:
Split mold with multiple lead slugs.
Cannon mount
Shortened spark plug to bring the cannon back to a 1.5:1 ratio
Compact camera flash ignition
Complete electrolysis unit to run the cannon on pure 2H2/O2
Damage pictures/videos (after hydrogen fueling)
More research on fuel and burst disks.
I guess you all just looked at the pictures and barely skimmed the writing. I don't blame you, and I don't mind.
Any input at all is welcome. Tell me what you think.