I think I'm getting obsessed with using plastic in hap launchers lol...
Inspired by jsr's ballistic knife i thought id make my own version...of coarse plastic tho
I went to a Big Cola manufacturing plant and in the bottle manufacturing part they had a trey of preforms which are just bottles that have not been expanded to their full size so they're tiny and have really thick see-through walls. I thought they would be handy one day so i smuggled some out with me
It turns out that a syringe fit and sealed perfectly inside. So I whipped this up in about a day. I just found out after buliding this that jsr had already thought of the exact same idea for a silent ballistic knife. Power and looks are pretty crappy but i thought it was pretty good for a prototype.
here she is:

That crap blade is just for decoration so you could see what it would look like if I put a real blade on it.
other than that, what d ya think?
with out the dummy blade: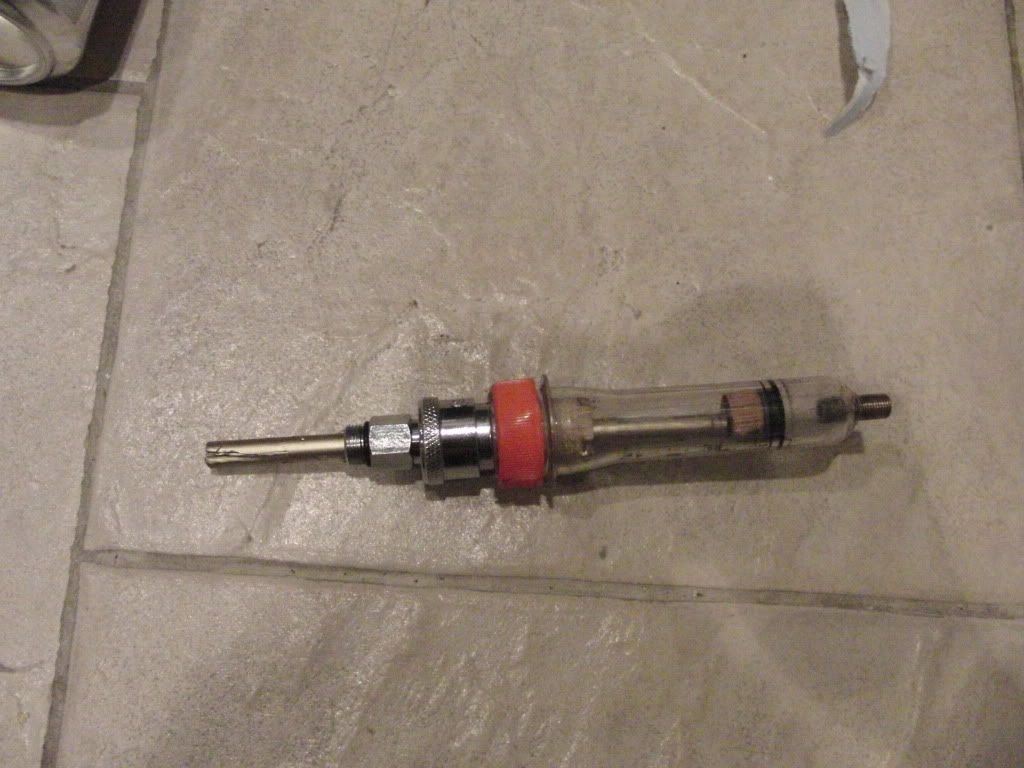 I forgot to mention that I made everything serviceable. The quick connect has holes I drilled through it so that I could run a thick wire through it and the bottle. The modified cap covers these and keeps them in place.
Disassembled: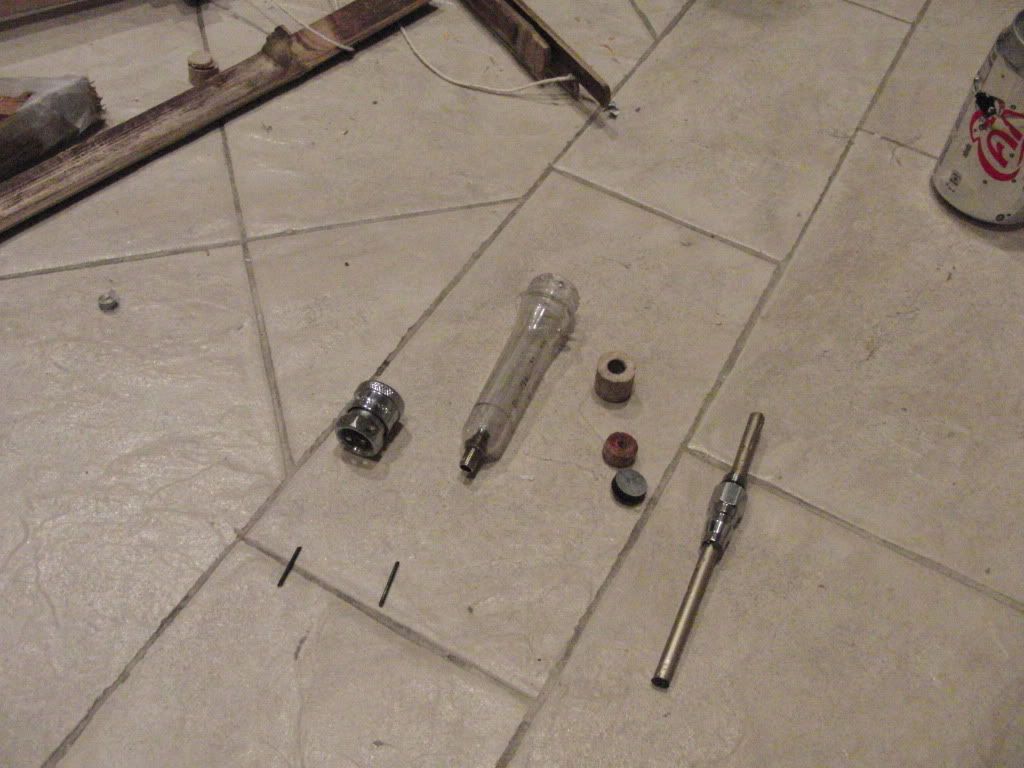 The wooden parts were turned on a drill press.
After shooting the dummy blade at cardboard: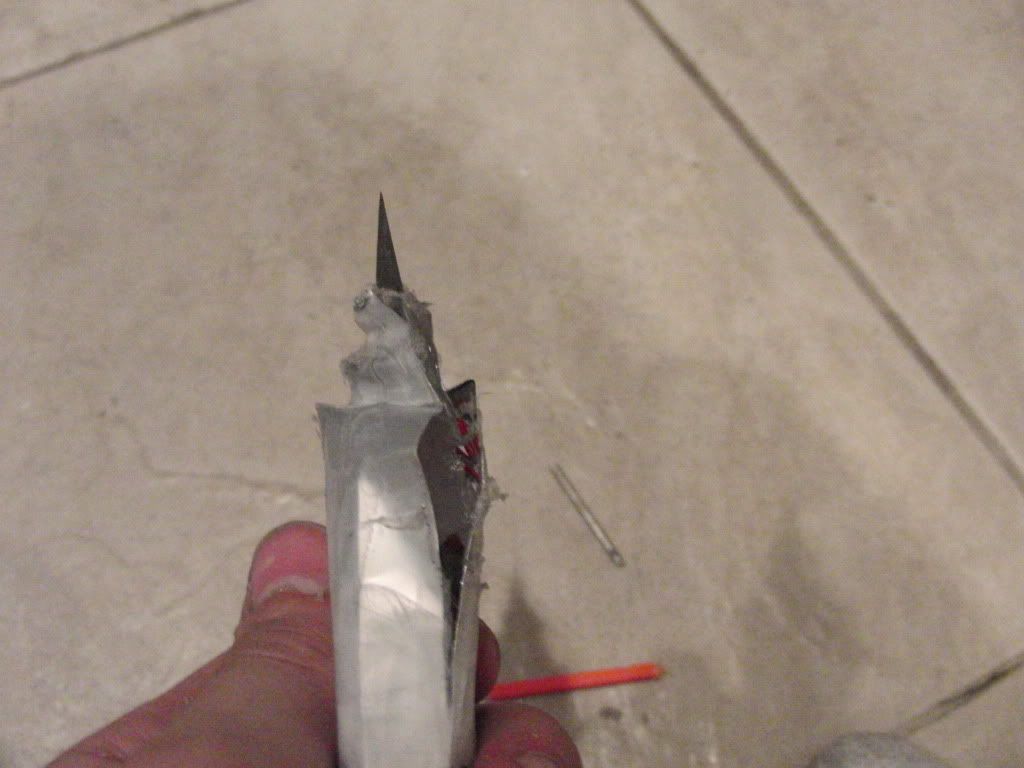 And Finally the video:
[youtube]http://www.youtube.com/watch?v=ZQNgPspZrOw[/youtube]