Yesterday i made my ghetto bottle cap shooter. Well Heres version 2. It has a 3/4" sch40 barrel, pvc glued to a Powerade bottle as the chamber.I still got that empty bic pen to fire it but in version 3 it will be gone, and replaced with onboard propane (maybe), and a Push button ignition.
A propane torch is used to fill the cannon. 20 - 25 seconds for powerful.
10 - 20 seconds for medium. 5 - 10 seconds for a crappy shot. The guns favorite ammo is pine cones. Today I brought this thing up to my friends house to give him my old mini, and this one puts dents in his tin shed.
I didn't know a mini would be that powerful.
The Whole Gun
Chamber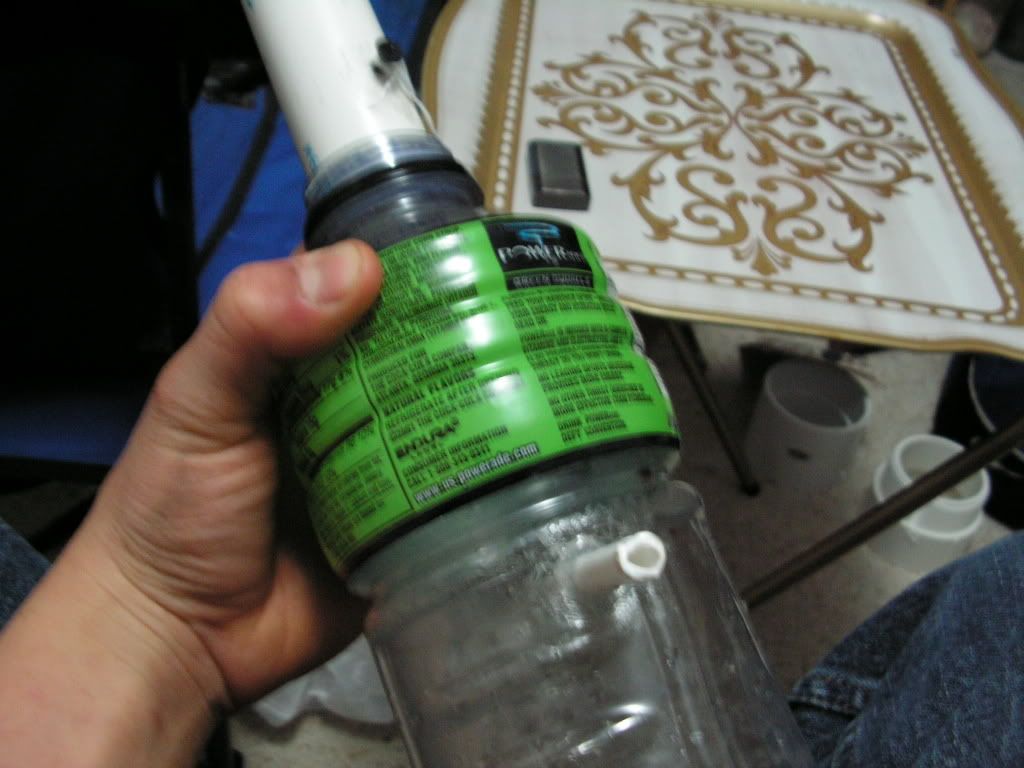 Chamber Again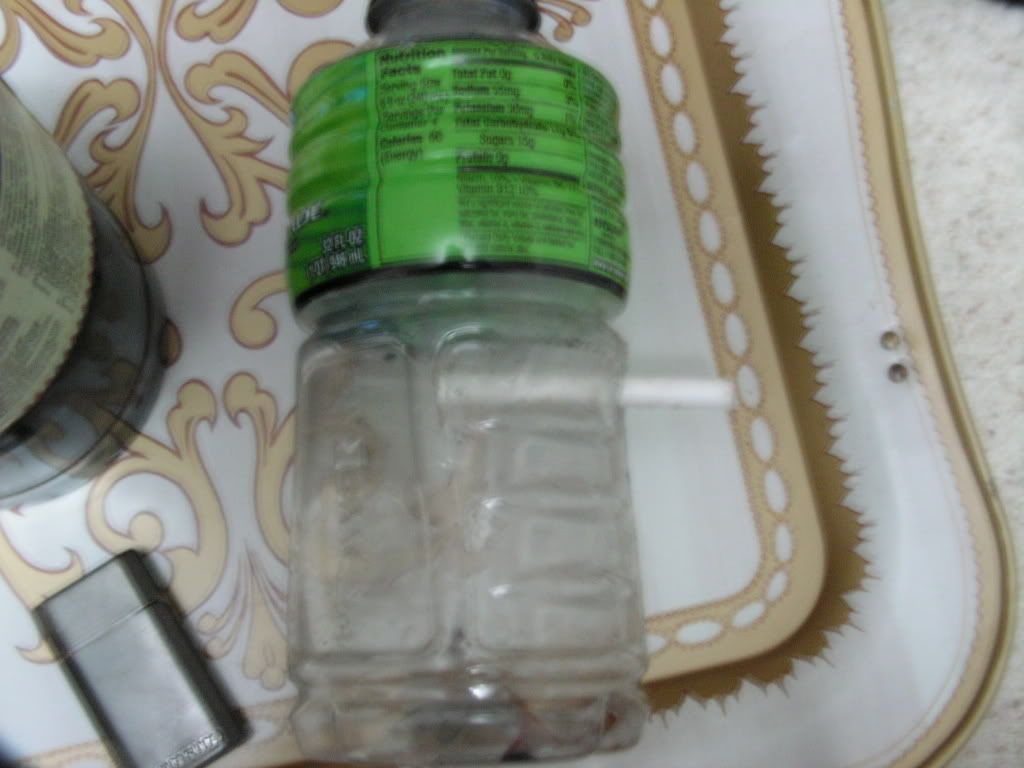 Filling With Propane ( had butane on version 1 )
Firing With The Jet Lighter
Enjoy!