My mini is complete. It doubles as a cloud and a combustion,also a hybrid if I get around to building a barrel with replacable burst disk. As a combustion it shoots about 10-20 meters. I still have to test its cloud capabilities. It hurts bad from a range of 5 meters.
And some pics:
Whole cannon with Chapstick barrel for AAA batteries.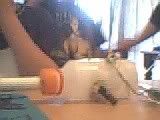 Yes that is a Schrader valve.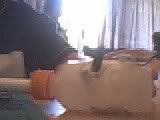 And ignition is just the standard button but its glued into its normal place in the butane.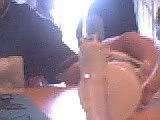 P.S. Sorry bout my crappy pics I used my computers camera to take the pics.