Hey all, well at school we have this thing where we have to do a personal project, which could be anything of our choice. I was going to build a pneumatic gun, but i doubt my school would let me bring that in, so i thought about making a pneumatic rocket. It wont just be one of those coke bottle type ones.
It will have 2 engines (pressurized cylinders with air+water) realised by 2 garden quick disconnect fittings (like you use on the coke bottle rockets etc). The 2 garden disconnect fittings will be set off at the same time, actuated by a pull cord.
I just need your help on a few things:
Once its in the air, and on its way down, i need a parachute to deploy (not using electronics either)
how do i connect the tire vale to the hose (which leads to the engines)
And how do i make a strong nose cone
Heres a few drawings i have done:
Rocket on launch pad
rocket and launch pad seperated
Approx dimensions:
Engines:
length:
20cm
Width:
2"
Main Section (middle area):
Length:
50cm
Width:
3" DWV
EDIT: Heres some pics of the garden disconnects: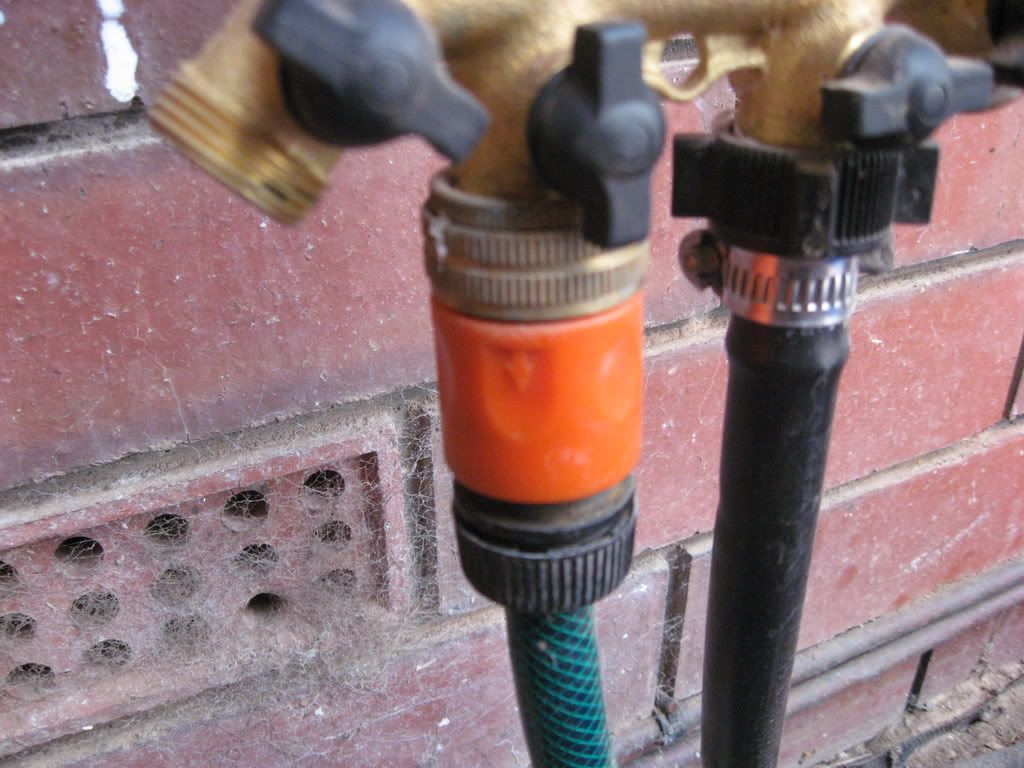 Still attached to my garden connections but we have some spares in the shed, but yeah u get the point, the gold part will be attached to he bottem of the rocket, an will act as the nozle in witc the water sprays out of.
Here it is disconnected