I think it is about time that I buy a signature. so I have a ton of quotes, and a bunch of images I have used in other sigs, so I want your opinions.
Warning Someone may find some of these quotes offensive, if they do I will try my best to remove them as soon as possible, thanks.
so heres the quotes. There all wort reading, even though his delivery adds so much.
This set is all from the late Mitch Hedberg. R.I.P. Mitch!
I was in a death metal band, but we decided to change to accapela… as we were walking out of the pawn shop. We became a death metal Barber Shop quartet.
See, this CD is in stores. The only way I could get my last CD into a store was to take one in there and leave it. "Sir, you forgot this!" "No, I did not. That is for sale. Please alphabetize it."
I was walking by a dry cleaner at three a.m., and it said "Sorry, we're closed." You don't have to be sorry. It's three a.m., and you're a dry cleaner. It would be ridiculous for me to expect you to be open. I'm not gonna walk by at ten and say, "Hey, I walked by at three, you guys were closed. Someone owes me an apology.
I order the club sandwich all the time, but I'm not even a member, man. I don't know how I get away with it.
I went to a pizzeria, I ordered a slice of pizza, the fucker gave me the smallest slice possible. If the pizza was a pie chart for what people would do if they found a million dollars, the fucker gave me the "donate it to charity" slice. I would like to exchange this for the "keep it!"
I sit at my hotel at night, I think of something that's funny, then I go get a pen and I write it down. Or if the pen's too far away, I have to convince myself that what I thought of ain't funny.
I had a neighbor, and whenever he would knock on my wall I knew he wanted me to turn my music down, and that made me angry because I like loud music, so when he knocked on the wall I'd mess with his head. I'd say: "Go around! I cannot open the wall. I don't know if you have a doorknob on the other side, but over here there's nothing. It's just flat."
An escalator can never break: it can only become stairs. You should never see an Escalator Temporarily Out Of Order sign, just Escalator Temporarily Stairs. Sorry for the convenience.
I rent a lot of cars, but I don't always know everything about them. So a lot of times, I drive for like ten miles with the emergency brake on. That doesn't say a lot for me, but it really doesn't say a lot for the emergency brake. What kind of emergency is this for? It's really not an emergency brake, it's an emergency "make the car smell funny" lever.
I don't have a girlfriend. I just know a girl who would get really mad if she heard me say that.
I want to be a race car passenger. Just a guy who bugs the driver. "Say, man, can I turn on the radio?" "You should slow down." "Why we gotta keep going in circles?" "where the fork is the glovebox?" "can I stick my feet out the window?" "Man, you really like Tide."
I was at casino standing by the door, and a security guard came over and said "You're gonna have to move. You're blocking the fire exit." As though if there was a fire, I wasn't gonna run. If you're flammable and have legs, you are never blocking a fire exit. Unless you are a table.
Whenever I walk, people try to hand me out flyers. And when someone tries to hand me out a flyer, it's kinda like they're saying "Here, you throw this away."
I hate turtlenecks. Wearing a turtleneck is like being strangled by a really weak guy, All day. Like, if you wear a turtleneck and a backpack, it's like a weak midget trying to bring you down.
I went camping once, and got into an argument with a girlfriend in the tent. This is a really bad place to get in an argument, because I walked out and attempted to "slam the flap." How are you supposed to express your anger in this type of situation? Zipper it up really quick? Zip zip ! fork you
When you go to a restaurant on the weekends and it's busy so they start a waiting list, they say, "Dufrene, party of two, table ready for Dufrene, party of two." And if no one answers they'll say the name again: "Dufrene, party of two." But then if no one answers, they'll move on to the next name. "Bush, party of three." Yeah, but what happened to the Dufrene? No one seems to care. Who can eat at a time like this? People are missing. You people are selfish. The Dufrenes are in someone's trunk right now, with duct tape over their mouths. And they're hungry. That's a double whammy. We need help. "Bush, search party of three. You can eat once you find the Dufrenes."
I bought a doughnut and they gave me a receipt for the doughnut. I don't need a receipt for a doughnut. I'll give you the money, you give me the doughnut—end of transaction. We do not need to bring ink and paper into this. I just cannot imagine a scenario where I would have to prove that I bought a doughnut. Some skeptical friend—"Don't even act like I didn't get that doughnut—I got the documentation right here! (pause) Oh wait, it's back home in the file…under 'D'…for doughnut." 'Cuz we all know that 'D' is for doughnut.
People used to think I was high on stage, because people associate long hair with drug use. I wish long hair was associated with something other than drug use. Like an extreme longing for cake. Then strangers would see a long haired guy and say, That guy eats cake. He is on bundt cake. Mothers would say to their daughters, Dont bring the cake eater over here anymore! He smell like frosting. Did you see how excited he got when he heard your birthday was fast approaching?
Last time I called shot gun we had rented a limo, so I fucked up...
Fish are always eating other fish. If fish could scream, the ocean would be loud as crap. You would not want to submerge your head. Nothing but fish going, "Ahhhh, fork! I thought I looked like that rock!"
Alcoholism is a disease, but it's the only one you can get yelled at for having. "Goddamn it Otto, you are an alcoholic." "Goddamn it Otto, you have Lupus" One of those two doesn't sound right.
This product that was on TV was available for four easy payments of $19.95. I would like a product that was available for three easy payments and one freakin complicated payment. We can't tell you which payment it is, but one of these payments is gonna be a [female doggy]. The mailman will get shot to death. The envelope will not seal. And the stamp will be in the wrong denomination. Good luck fucker. The last payment must be made in wampum.
Last week I helped my friend stay put. It's a lot easier than helping someone move. I just went over to his house and made sure that he did not start to load crap into a truck.
Hey man, I went to the Home Depot, y'know, the other day... which was unnecessary. I need to go to the Apartment Depot. Which is just a big warehouse with people standing around saying, "Hey, we ain't gotta fix, crap!"
Fettucini alfredo is macaroni and cheese for adults.
I didn't go to college, but if I did, I'd taken all my tests at a restaurant because the customer is always right.
Y'know when there's a fishing show on TV, they catch the fish, but let it go. They don't want to eat the fish, but they do wanna make it late for something. "Where were you?" "I got caught!" "Liar! Let me see the inside of your lip."
I'd like to see a forklift lift a crate of forks. It'd be so damn literal. You are using that machine to its exact purpose! That machine has been misunderstood for years...
Listerine hurts, man. When I put Listerine in my mouth, I'm fuckin' angry. Germs do not go quietly.
I hope the next time I move I get a real easy phone number. Something that's easy to remember. Something like, 222-2222. I would say sweet. People would say, "Mitch, how do I get a hold of you?" I would say, "Press 2 for a while, and when I answer, you will know that you have pressed 2 enough." Instead of hello I will say STOP.
I bought house. It's a two bedroom house, but I think it's up to me how many bedrooms there are. Don't you? "fork you, real estate lady, this bedroom has a oven in it! This bedroom has a lot of people sittin' 'round watching TV. This bedroom's over in that guy's house. Sir, you got one of my bedrooms. Are you aware? Don't decorate it!"
I've never stayed at a bed and breakfast, cuz I don't think I would. Cuz I figured you stay at a bed and breakfast by the end of the day, you start to get hungry. "Is that all you got around here? Then you need to direct me to a chair lunch dinner." I'm gonna open up a chain of chair lunch dinners. Put 'em right across the street from the bed and breakfasts. "C'mon over about... one. But you have to leave at eleven, cuz you're not sleeping in the freakin chair."
Sometimes the hotels I stay at have a mini-bar. A mini-bar is a machine that makes everything expensive. And when I take something out of the mini-bar, I always fathom I'm gonna replace it before they can check me off and charge me. But they made that crap impossible to replace. I go to the store, "Do have Coke in a glass harmonica? Do you have individually wrapped cashews?"
I bought a seven-dollar pen because I always lose pens and I got sick of not caring.
I drank some boiling water because I wanted to whistle.
I think Foosball is a combination of soccer an shishkibobs. Foosball fucked up my perception of soccer. I thought you had to kick the ball and then spin 'round and round. I can't do a back flip, much less several... simultaneously with two other guys... that look just like me, I cant kick a ball with my legs together.
My lucky number is four billion. That doesn't come in real handy when you're gambling. Come on four billion! fork, seven! Not even close. Can I get some more dice? Can I get a lucky number without commas in it?
You know Krazy Straws, they go all over the place. These fuckin' straws are sane. They never lost their mind. They said, "We're goin' straight to the mouth. That fucker who takes a while to get there... he's crazy."
I don't wanna have my face on the cover of a Wheaties box. I wanna have my face on the cover of a Rice Crispies box: Snap, Crackle, Mitch, and Pop. "Hey, how the fork did he do that?" Hey, in Hollywood, it's all who you and I know Crackle.
I bought myself a parrot. The parrot talked. But it did not say, "I'm hungry"... so it died.
My friend said to me, "I think the weather's trippy." I said, "No man, it's not the weather that's trippy, perhaps it is the way we perceive it that is indeed trippy..." Then I thought, man, I should have just said, "yeah."
I hate flossing. I just wish I had one long curvy tooth. It didn't need to be split up. They didn't have to make separations with me. But then if my tooth fell out it would be bad.
You can't please all the people all the time... and last night, all those people were at my show.
Sometimes at night I fall asleep with my clothes on. I'm gonna have all my clothes made out of blankets.
I think Pringles' initial intention was to make tennis balls. But on the day that the rubber was supposed to show up, a big truckload of potatoes arrived. But Pringles is a laid-back company. They said "fork it. Cut 'em up, We'll play tennis later.
I got a Do Not Disturb sign on my hotel door. It says "Do Not Disturb." It's time we go with Don't Disturb. It's been Do Not for too long. We need to embrace the contraction. Don't Disturb. Do not psyches you out. "Do" -- all right I get to disturb this guy. "Not" -- crap! I need to read faster!
I had my palm read. I wrote something on it first, to see if she would read that, too.
I have a few cavities. I don't like to call 'em "cavities." I like to call them "places to put stuff." Do know where I can store a pea? Yes, I have locations available.
(Mitch to the audience) Who's that guy who's got the cool laugh up here? I hope that fucker's mike'd. I hate for this show to go unnoticed. The only problem with having a distinctive laugh is I know exactly when you're not laughing... "Oh, distinctive laugh doesn't think that joke was funny."
You should never tell someone they got a nice dimple because maybe they were shot in the face with a BB gun.
They say the recipe for Sprite is lemon and lime. But I tried to make it at home, there's more to it than they act. "Want some more homemade Sprite?" "Not til you figure out what the fork else is in it."
Xylophone is spelled with an "X" -- that's wrong, xylophone... ZZZZZ! X?... I don't fuckin' see it. It should be a "Z" up front. Next time you have to spell xylophone use a "Z". If someone says, "Hey! That's wrong." Say, "No it ain't... If you think that's wrong, then you need to have your head Z-rayed." It's like "X" wasn't given enough to do, so that they had to promise it more: "Ok, you won't start a lot of words. But we will give you a co-starring role in Tic-Tac-Toe. You will get equated with hugs-n-kisses... and you will mark the spot. And you make writing 'Christmas' easier. And incidentally, you will start 'Xylophone'... Are you happy you fuckin' X?"
Y'know, people think I'm into sports just cuz I'm a man. I'm not into sports. I mean, I like Gatorade, but that's about as far as it goes. And by the way, you don't have to be sweating and holding a basketball to enjoy a Gatorade. You could just be a thirsty dude. Gatorade forgets about this demographic. I'm thirsty for absolutely no reason. Other than the fact that liquid has not touched my lips for some time. Can I have a Gatorade too, or does that lightning bolt mean "no"?
You they advertise a casino on a billboard, they always show a picture of a guy winning money. But that's false advertising because that's what happens the least. Perhaps when they advertise a hamburger, they could show a guy choking -- This is what happened once.
I saw a lady with a flower. She was plucking out the petals. She was saying, "He loves me... he loves me not." Thank god the flower can't talk. What would it say? "fork! That hurts! fork! That hurts as well. fork, leave me alone. I'm no longer pretty... and he loves you not. I could have told you I had an even number of petals!"
I used to do drugs. I still do, but I used to, too.
I'm against picketing, but I don't know how to show it.
I don't know how to fix a car. If my car breaks down and the gas tank does not say "E" -- I'm fucked. But if the gas tank says "E" I get all cocky -- I got this one, don't worry about it... let me grab the toolbox, AKA, wallet.
I like cinnamon rolls. That's why I wish they made a cinnamon roll incense. 'Cause I don't always have time to make a pan. Perhaps I'd rather light a stick, and have my roommates wake up with false hopes.
I like to play blackjack. I'm not addicted to gambling. I'm addicted to sitting in a semi-circle.
If I were to give a duck bread, I'd give 'em that Pepperidge Farm bread, that crap's is fancy -- its wrapped twice. So you open it, and it still ain't open. That's why I don't buy it, I don't need another step between me and toast.
My friend asked me if I wanted a frozen banana, but I said, "No, but I want a regular banana later, so... fork yeah."
I like to drink red wine. This girl said, "Doesn't red wine give you a headache?" "Yeah, eventually. But the first and the middle part are amazing. I'm not gonna stop doing something because of what happens at the end." "Mitch, do you want an apple?" "No, eventually it'll be a core."
I got some tartar control toothpaste. I still got tartar, but that crap's under control. If the tartar gets outta line, I'm like, "C'mon, man. You know the deal. Fall in! You crazy-ass tartar." I got so much tartar, I don't have to dip my fish sticks in crap!... That's actually kinda gross. After that joke, I always clarify that I'm just joking. I don't know how much tartar I actually have. I believe it's the average amount. If we all did a tartar test right now, my name would be right in the fuckin' middle.
Thirteen's an unlucky number, right? Well, then so should the letter "B" be, cuz "B" looks like a scrunched together 13. "Hello, what is your name?" "Bob." "Get the fork away!"
I got a firealarm at home. But really it's more like a 9-volt battery slowly drainer. Do you wanna slowly get rid of your 9-volt batteries? -- then buy this circle.
In England, Smokey the Bear is not the forest fire prevention representative. They have Smaquis the Frog. It's just like a bear, but it's a frog. I think it's a better system, I think we should adopt it. Because bears can be mean, but frogs are always cool. Never has there been a frog hopping toward me, and I thought "Man, I'd better play dead. Here comes that frog..." You never say here comes that frog in a nervous manner. It's always optimistic. Hey here comes that frog, all right. Maybe he will settle near me so I can pet him, and stick him in a mayonnaise jar, with a stick and a leaf, to recreate what he's used to. And I'm pretty sure I'd have to punch some holes in the lid, because he's damn sure used to air. Then I can observe him, and he won't be doing much in his 16-ounce world.
I get the Reese's candy bar. If you read that name Reese's thats an apostrophe "S". Reese's apostrophe "S" on the end of that name. That means the candy bar's his. I didn't know that. Next time you're eating a Reese's candy bar and a guy name Reese comes by and says "let me have that." You better hand it over. "I'm sorry, Reese. I didn't think I'd ever run into you... You're a fuckin' bully, man! Let me at least have a piece."
I fuckin' hate arrows, man. They try to tell me which direction to go. It's like, "fork you, I ain't going that way... line with two-thirds of a triangle on the end!" Imagine being killed by a bow and arrow. That would suck, an arrow killed you? They would never solve the crime... "Look at that dead guy... Let's go that way."
I have two sisters and one of them is named Wendy. And if you asked Wendy if I was weird, she'd probably say, "Yeah." But that's fucked up, 'cause she's weird. Cause she has a husband and two children, and they have a family photo on top of their VCR where they're all looking slightly to the left... as though something's going over there. The camera is right in front of you. But I guess something happened to the left... that made everybody happy. Except my sister's cross-eyed, so she can't quite pull it off. One eye is right the fork on.
I want a baby so I can name it. Then I will buy a baby naming book, or just invite someone over with a cast on.
I got my hair highlighted, because I thought some strands were more important than others. These are the strands you need to familiarize yourself with. These here are errelvant. These will come up on a test.
I say the word "totally" too much. I need to change it and use a word that's different but means the same thing. Mitch do you like submarine sandwiches? "All-encompassingly..."
We're gonna have to sweeten some of these jokes. You know what sweeten means? It a showbiz term for add sugar to.
I order the club sandwich all the time and I'm not a member, man, I don't know how I get away with it. "I like my sandwiches with 3 pieces of bread." "So do I." "well let's form a club then." "OK, but we need some more stipulations." "Yes we do, instead of cutting the sandwich once, let's cut again." "Yes, 4 triangles, and we will position them into a circle, and in the middle, we will dump chips... or potato salad." "OK." "Let me ask you a question: How you feel 'bout frilly toothpicks?" "I'm for 'em!" "Well, this club is formed... spread the word on menus nationwide." "I like my sandwiches with alfalfa spouts." "Well, then you're not in the fuckin' club."
I had a job interview at an insurance company once and the lady said, "Where do you see yourself in five years?" I said, "Celebrating the fifth year anniversary of you asking me this question."
I have a cheese shredder at home, that's a positive name for a cheese shredder. They don't call it by its negative name, cause no one would buy it: sponge-ruiner. Because I wanted to clean it, and now I have little bits of sponge... that would melt easily over tortilla chips.
I figured out teen beauty tricks 'cause I read the magazine. Teen beauty tricks? All you do is take a product that meant for something else and use it for something else, that's the trick. "How do I get rid of acne?" "Well, you know that shower scrub? Put it on a zit." "How do I get rid of a rash?" "Well, you know that glue for birdcages? Just use that." That's the trick right there.
I tried to walk into Target, but I missed. I think the entrance to Target should have people splattered all around. Then when I finally walk in, the guy says to me, "Can I help you?" "Just practicing."
I like to hold the microphone cord like this -- I pinch it together -- then I let it go. Then you hear a whole bunch of jokes at once
I saw a guy juggling chain saws. It was cool. But unless something needed to be sawed down, then it's just annoying. "C'mon, Rick, can we use one?"
I got an oscillating fan at my house. The fan goes back and forth. It looks like the fan is saying "NO." So I like to ask it questions that a fan would say "NO" to! Do you keep my hair in place? Do you keep my documents in order? Do you have 3 settings? LIAR! My fan fuckin' lied to me. Now I will pull the pin up. Now you ain't saying crap...
On a traffic light, green means go and yellow means yield, but on a banana it's just the opposite. Green means hold on, yellow means go ahead, and red means where the fork did you get that banana at?
2-in-1 is a bullshit term, because 1 is not big enough to hold 2. That's why 2 was created. If it were 2-in-1 it would be overflowing. The bottle would be all sticky and crap...
There's a commercial on late-night TV for this thing you attach to a garden hose. It says, "You can water your hard-to-reach plants with this product." Who the fork would make their plants hard to reach!? That seems so very mean. "I know you need water, but I'm gonna make you hard to reach. I will throw water at you. Hopefully, they'll invent a product before you shrivel and die. Think like a cactus!"
If you're watching a parade, make sure you stand in one spot. Don't follow it -- it never changes. And if the parade is boring, run in the opposite direction. You will fast forward the parade.
I did a radio interview, the DJ's first question was, "Who are you?" I had to think. Is this guy really deep? Or did I drive to the wrong station.
I like to 'bout the differences between frogs and bears, when there's a frog around, I don't have to hang my fuckin' sandwiches from a branch. A frog knows they are for me. He'd rather have a fly, 'cause fly zig-zags and my sandwiches do not. If I want some honey on some toast, I don't have to squeeze a plastic frog.
I find that duck's opinion of me are very much influenced over whether or not I have bread. A duck loves bread, but he does not have the capability to buy a loaf. That's the biggest joke on a duck ever. Like, if I worked in a convenience store, and a duck came in a grabbed a loaf of bread with his beak and walked out... I would let em go. I would say, "Come back tomorrow, bring your friends." When I think of a duck's friends, I think of more ducks, right? But, crap, he could have like, a beaver in tow. Cuz if you're an animal, you wanna have a beaver as a friend, cuz they have some kick-ass houses. That crap is on the lake. "Lakeside, my ass, lake ON!"
The Kit Kat candy bar has the name "Kit Kat" imprinted into the chocolate. That robs you of chocolate! That's a clever chocolate saving technique. I'd go down to the factory. "You owe me some letters!"
Sometimes I wave to people I don't know... very dangerous to wave to someone you don't know, because what if they don't have a hand? They'll think you're cocky. "Look what I got motherfucker! This thing is useful... I'm gonna go pick something up."
Now some random ones... sorry if some of these are only funny to me.
The early bird may get the worm, but the second mouse gets the cheese in the trap.
If you think nobody cares, try missing a couple of payments.
OK, so what's the speed of dark?
Eagles may soar, but weasels don't get sucked into jet engines.
You could give your old clothes to poor people, but poor people don't have cars to wash.
I should have let you live in my finger.
Did you pour axe body spray on this? Like a can and a half.
You shrunk my freakin Honda David Bliane!
You have no idea how comfortable I am.
Get your own arts program you tit.
I was able to isolate the burger.
Pizlo, I just don't get how you make your porridge.
You're gambling against yourself, Dumbass.
Thanks,
Thanks for what?
Exactly
Mr. Aldridge are you considering the question or are you just dead?
Whenever bicycles are broken or menaced by international communism…
Pookies you owe me weed.
And now some Images.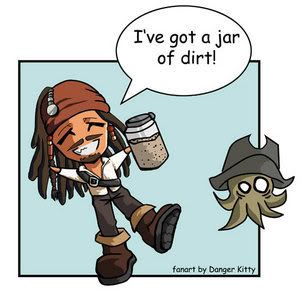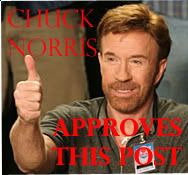 So what think??