There are lots of programs that can make animated gifs.
Personally, I use a slightly dated version of Serif Drawplus for my work, like this regulator design: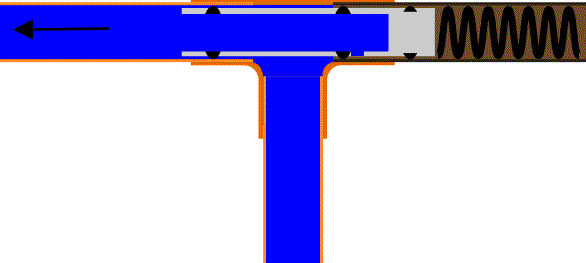 Or this shell loader:
The old versions can be picked up pretty cheaply, because they have a whole load of old disks that they can no longer sell at full price, but the software has most of the functionality of the latest versions. There are actually surprisingly few changes between the first version I used (version 3) and version 5, which I now use - and I think it's at about 7 now.
Other people may use programs I've never heard of, but drawplus is pretty good for a quick 2D sketch of a project. If I ever decide to do anything in 3D, I've got a version of Solid Works for that, but many people use Google Sketchup.
However, most of my designs only ever exist in my head, or maybe as a simple hand sketch with dimensions on it - I have a very good visual imagination, and I can picture how things will go together and work much faster (think seconds or minutes, rather than hours) than I could get it into a computer program - and almost as accurately.