Well i have posted one of these designs before on here. This is for my school semester project, its a pneumatic water rocket. it has 2 "rocket engines" the main body and fins.
it will be mounted on a base, with quick release brass hose fittings.
It will be actuated by a pull motion of a cord with a handle, which pull a plank down on rods (to keep it straight etc) on the plank the brass female couplings will be fixed so when you pull it should pull both at the same time. i might even rig up a spring actuated piece to do it.
Well enough chit chat here is some specs:
"engines" x2
Length: 40cm
Width: 2"
Material: Pressure rated PVC
Nozzle port: Li'l bigger then 1/4"
Main body:
length: 70cm
Width: unknown at this point
nose cone:
length: 30cm
Width: same as main body (but coned shaped, so main body thick at base)
Launch pad:
Dimensions unknown.
Release mech:
Brass hose fittings (see pics for details)
Pull actuated (possibly spring, not sure yet)
Fuel:
100psi
have to work out water ratios.
enough crap heres some pics...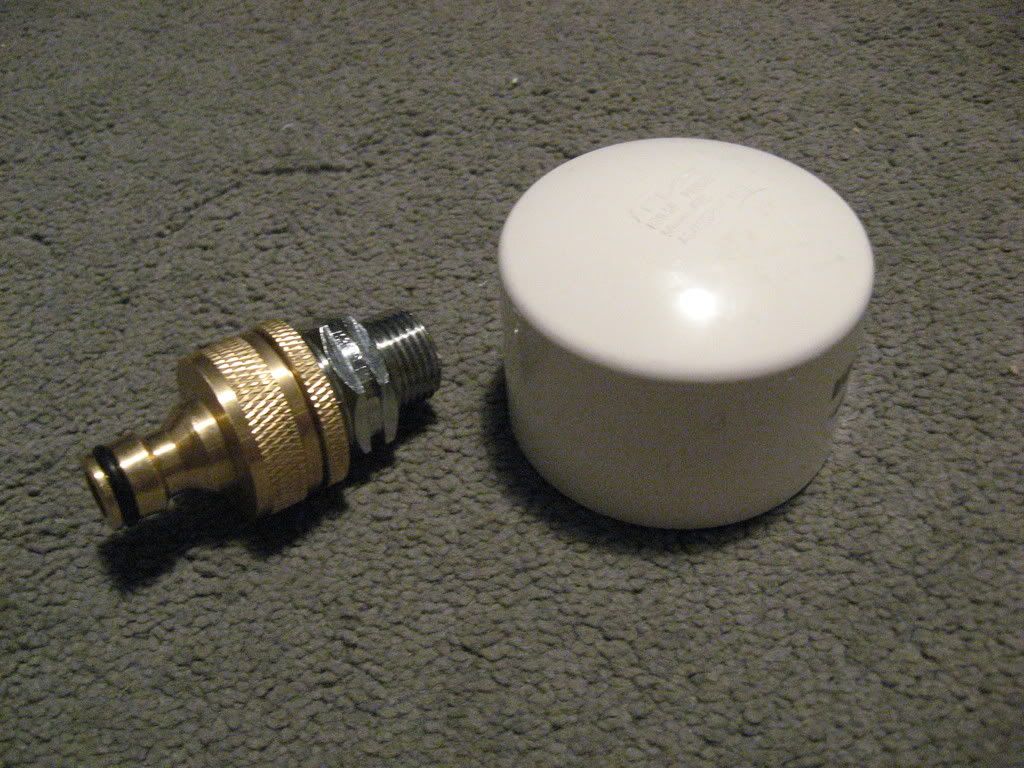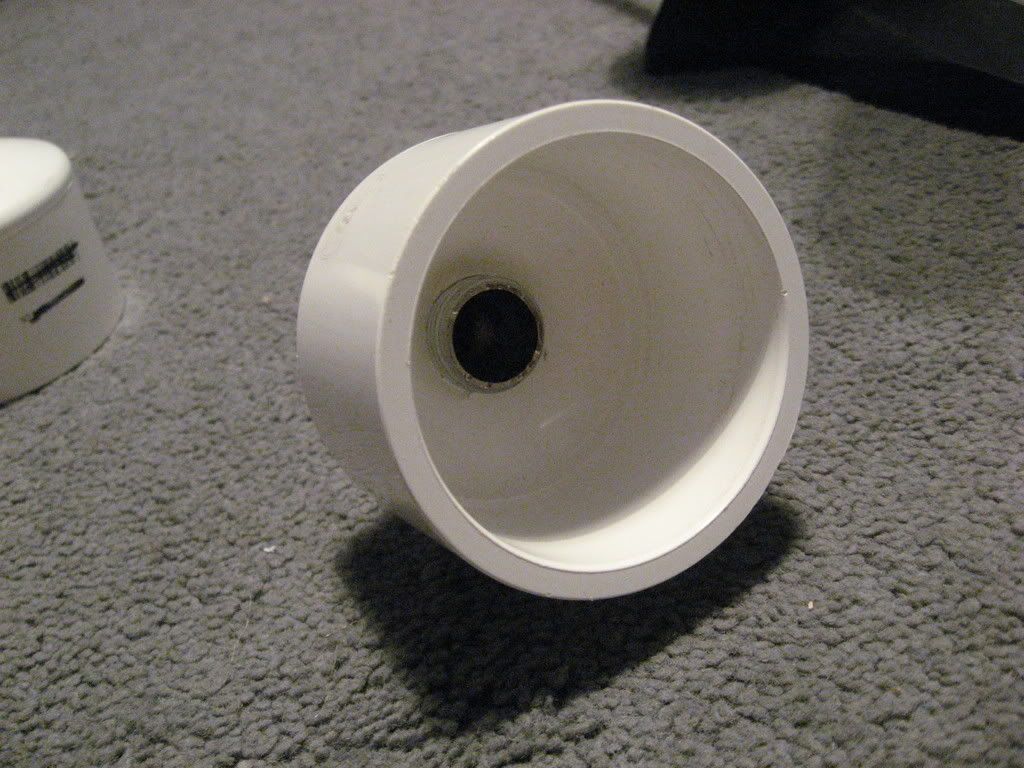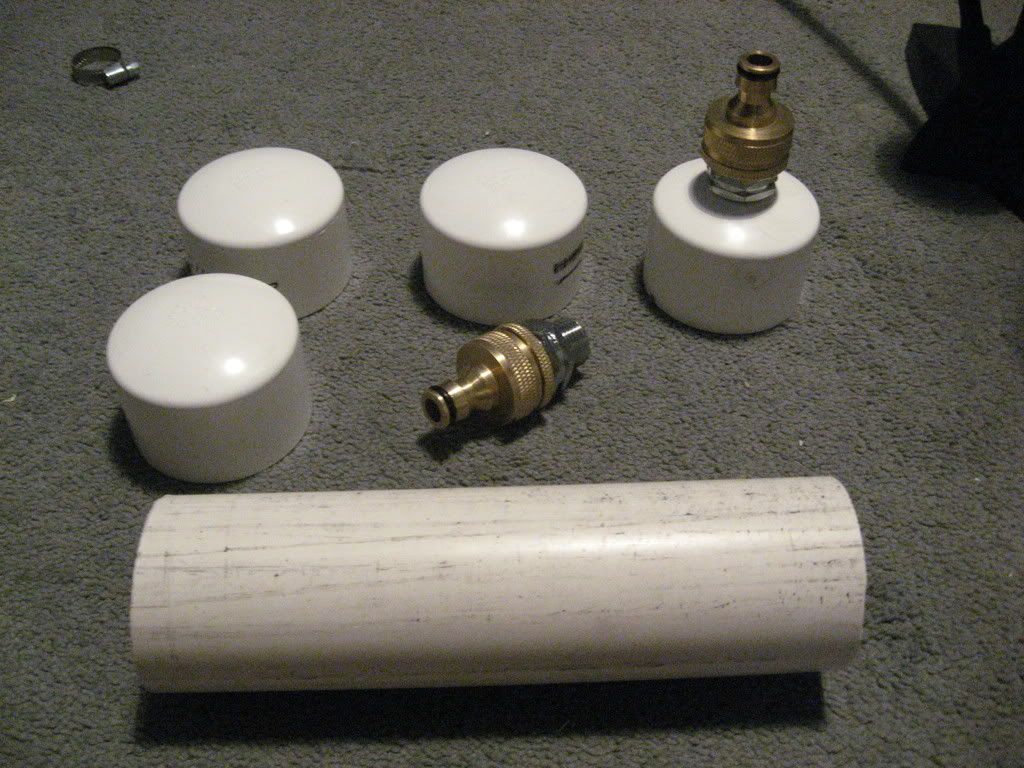 Note that 2" PVC is just for reference not actualy length
same with the PVC in this one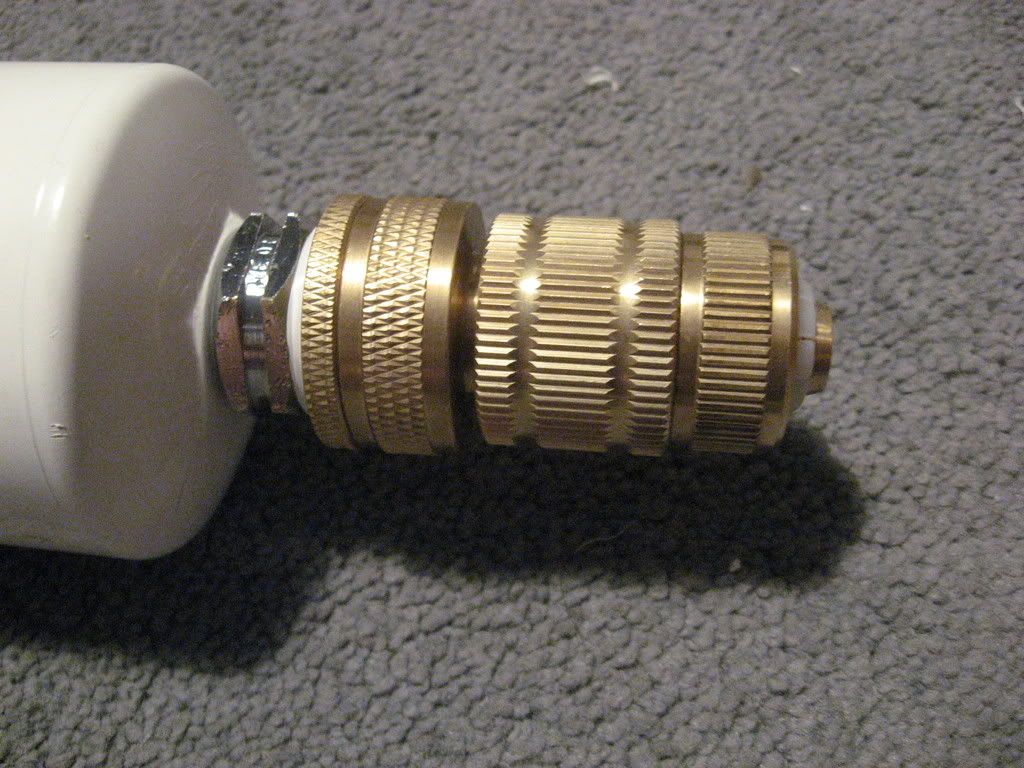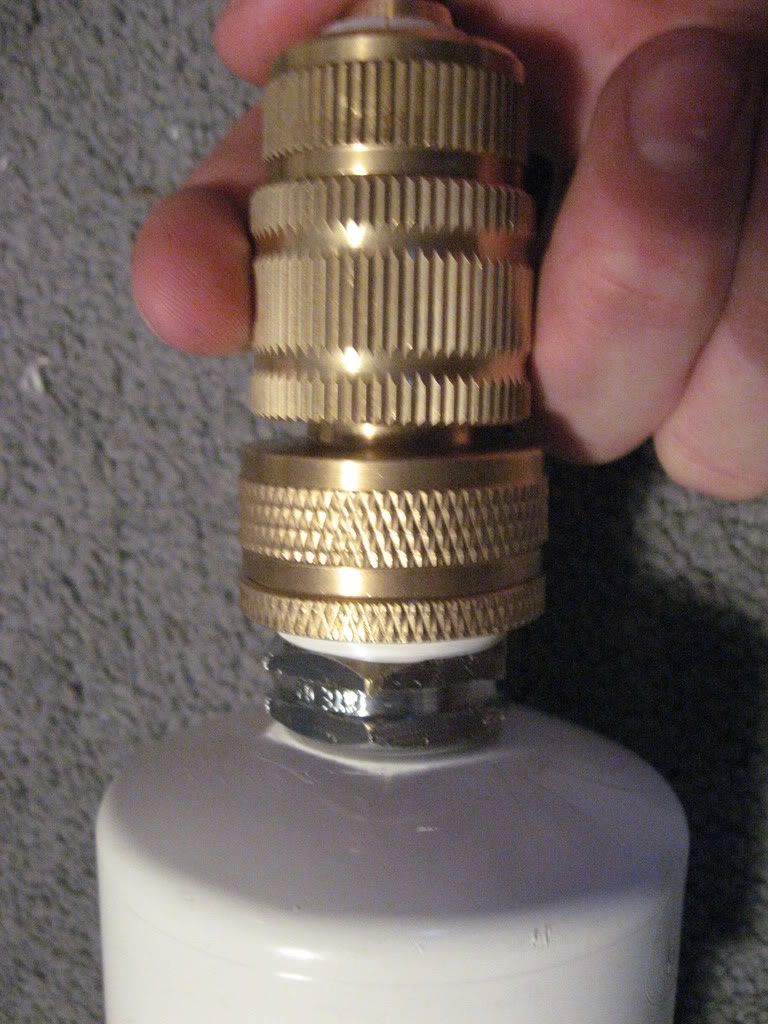 What i am wondering is will it propell into the air?
Do you think it would work?
It will have stabalizing fins
what should i do for a parachute technique???
And what should i change or what do you think will fail?
any modifications i should make?
Thanks heaps in advanced