Hotwired wrote:It's heading towards guns vs no guns x ten thousand pages with hundreds of translations of what that ancient bit of paper actually meant.

No one really gives a dam, its all status defending in those arguments.

Back on the topic of Blind909 being in a school with several gun, gang and shooting incidents.
I'm adopting a new policy on arguing for the rest of the month: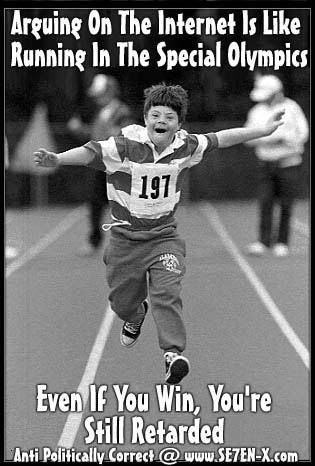 I'll let you know when I'm bored enough to deal with half-wit traitors if you want to debate this farther…:D