Ok so I've been working on this bass since before christmas now, and today its finally come to an almost complete stage. All that needs doing is connecting the pickups, putting the jack in for the lead and putting sort of finish on it. This is the first guitar I've made but im most likely going to make quite a few more in my life. The neck is off a hohner lx900b rockwood bass because the neck is the hardest part to make so I decided to use a bought neck for my first bass.
Now for pics from different stages during the making process, altogether its probably had about 48 hours work on it but its taken me ages because ive been busy with college so only been doing it in spare time.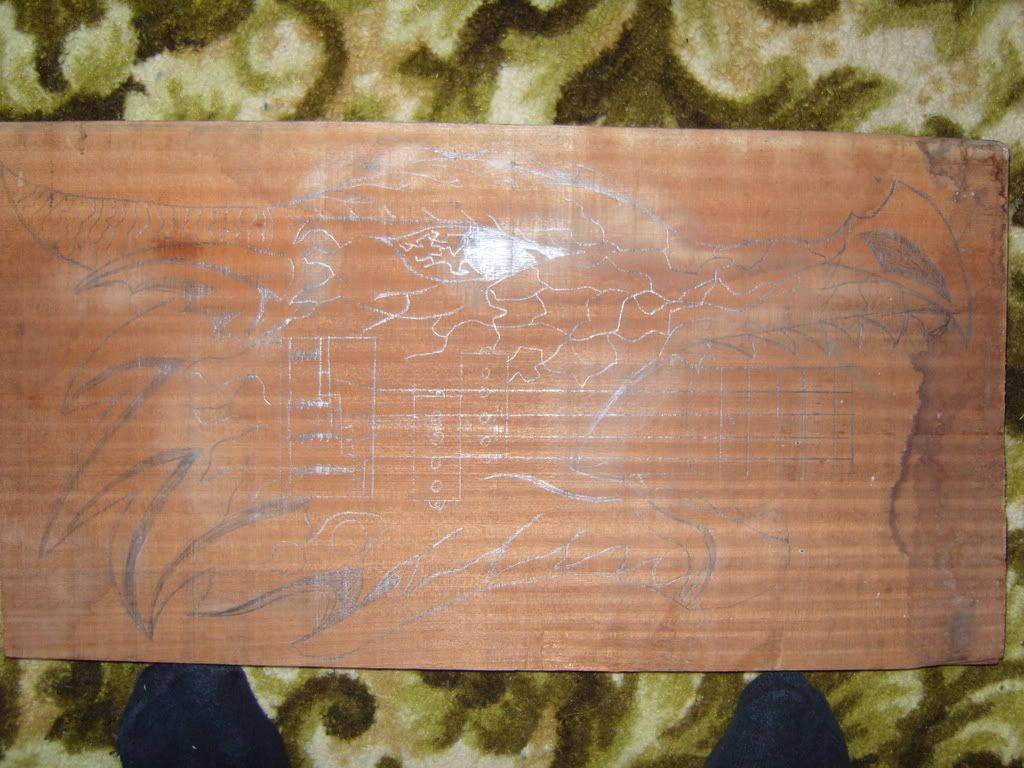 The block of wood i started with, its inch and a half thick sapele which i got free from college.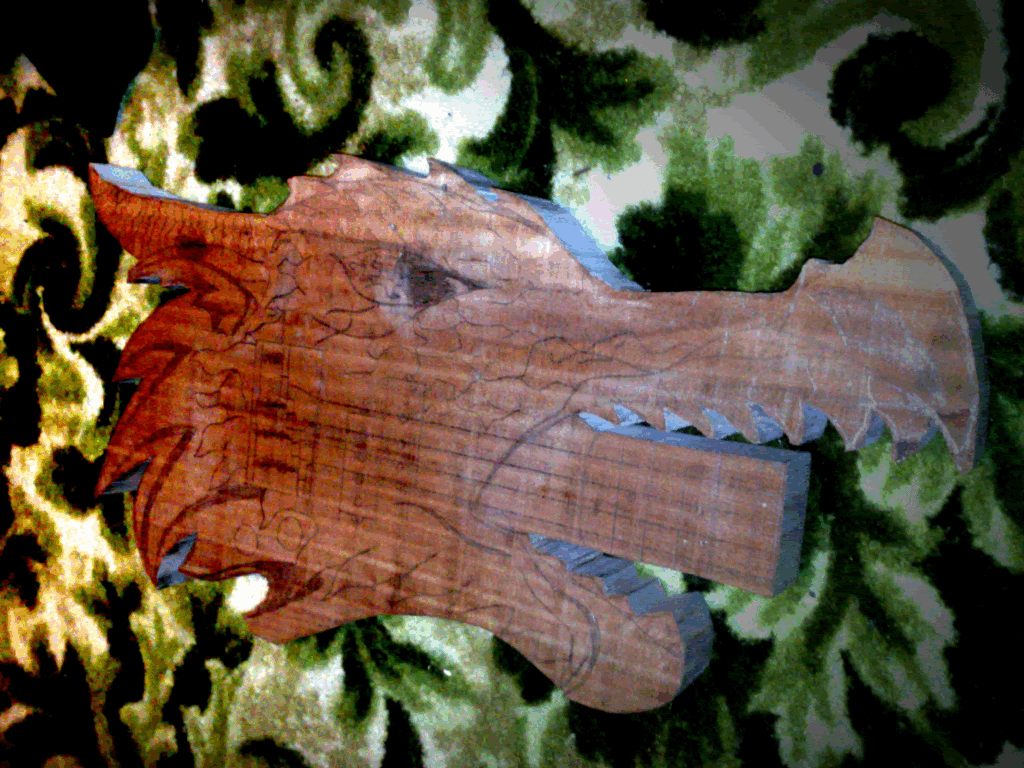 After i cut the main shape out on the bandsaw, you can see the drawing on it which is what i used to know where to carve
It with all the carving done and the neck resting on it, I used vandyke die to color the black parts.
It after i routered out the pickup holes and the neck thing.
And finally me holding it, just need to do wiring, pickups and finish on the wood...oh and buy some big chain for the strap.