Well as some of you might know, not only do I spend my plethora of free time building spud guns, I also build things I can ride. example:
pogo stick
(woot, thanks).
So for some time I've been thinking about this motorizing of my longboard. I have already built one prototype but it was really flawed. My second attemp, this one, is much more "ligit"
It has a 47.2cc 2 stroke john deere motor, a centrifugal clutch and is chain driven (#25 chain). The frame and everything is all custom; the hub for the rear/drive tire was made from a 1 1/2'' flange and a 1 1/2'' close nipple (I drew on my spudding knowledge the overcome the design obstacle). It has manly training wheels, that it needs because with out them it is really squirly. The whole thing is controlled by a hand throttle/kill-switch that is tethered to the unit.
I don't have any videos yet because of the rain but I can assure it runs. I took it out just to try it and it pushed me along for a good mile at about 15-20 mph.
comments and questions are most definitely wanted and if you have seen anything pretty similar to this on the net please tell me because I've been looking all over for it.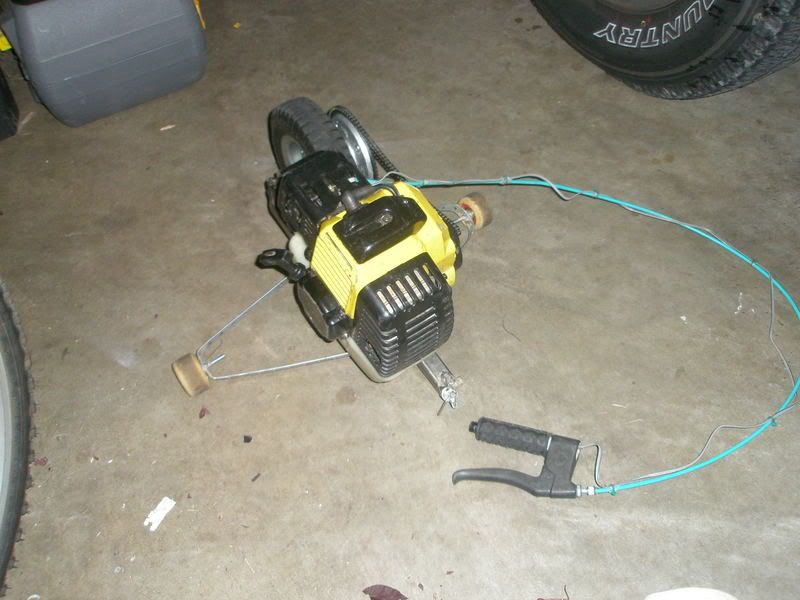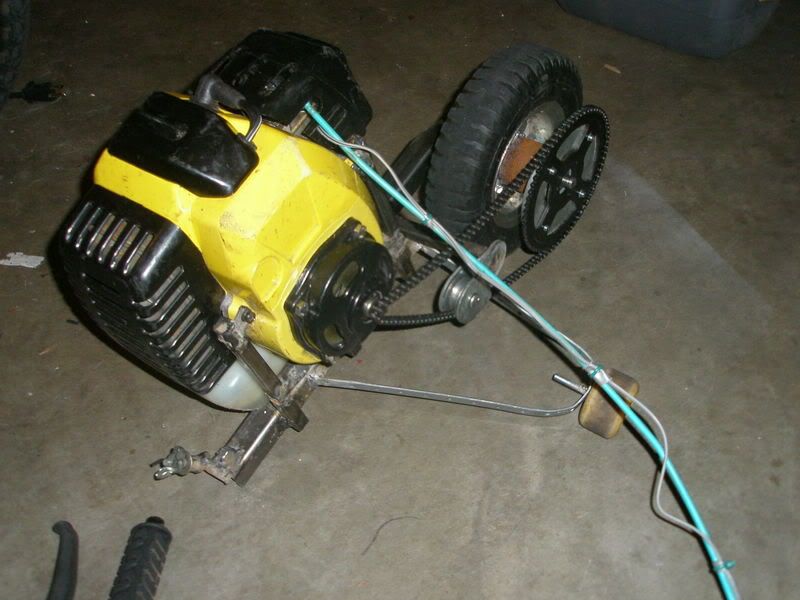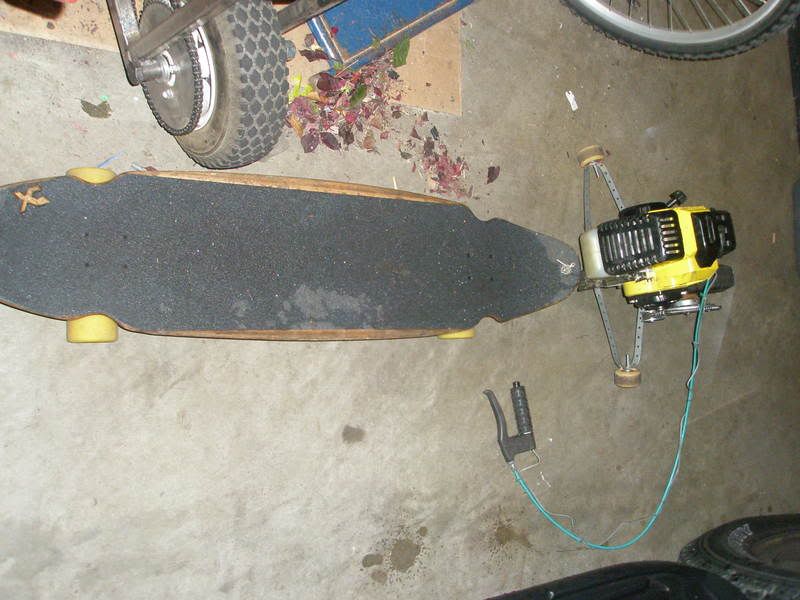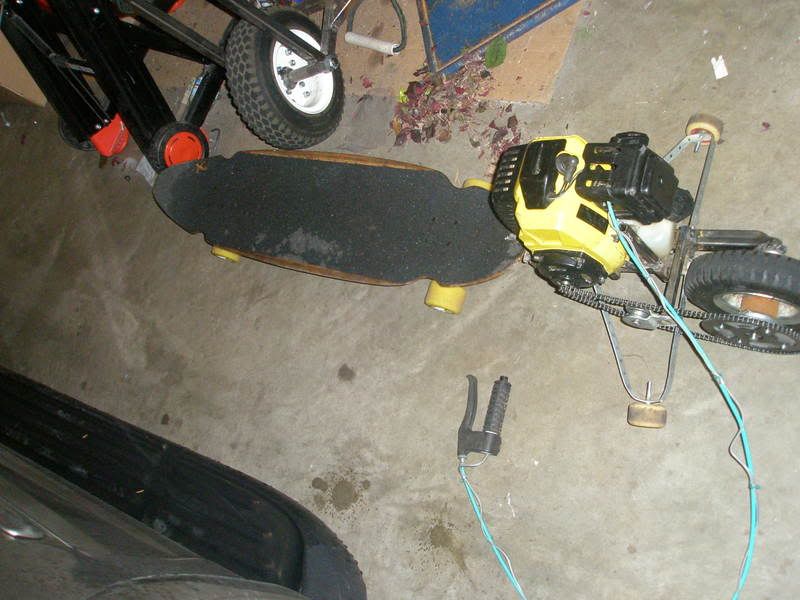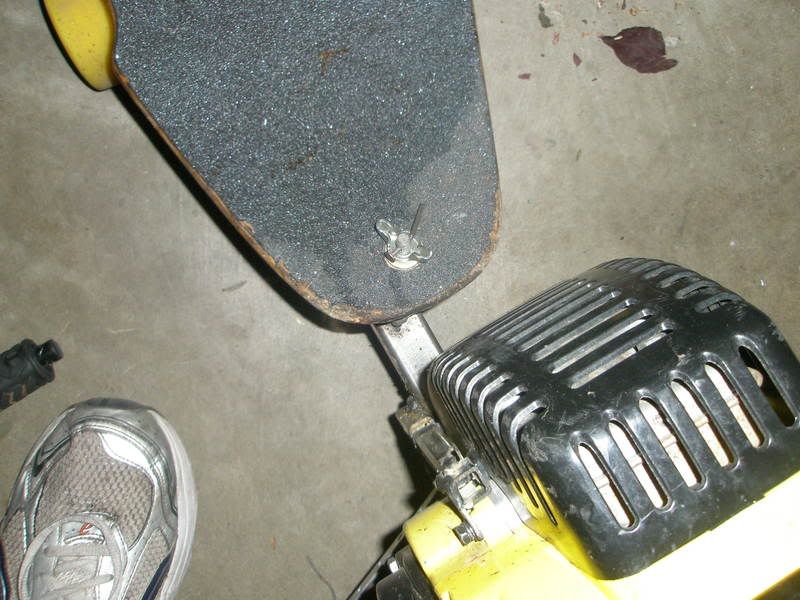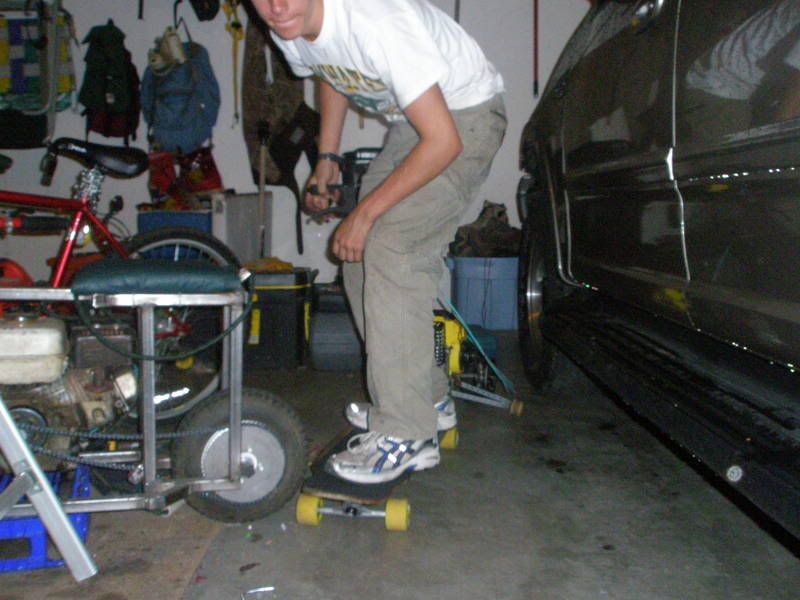 ... and heres a pick of an earlier project, my minibike.