Hey everybody, a year ago I picked up a Gamo Expomatic 2000 (springer) for free at a dump, in perfect working order, with a decent scope. It has served me well so far, but now that I am comfortable with it, taking it apart, putting it back together, cleaning and shooting (penny at 60 feet consistantly) I want to see if there's anything I can do to ramp up the power and distance.
So if you have tuned an pellet gun, or know how to, let me know! I would love to see what suggestions you have.
I will post some pictures of my gun later, its a real keeper for a dump find...
Edit, PICS!!
A better view of the homemade muzzle brake, (pre paint)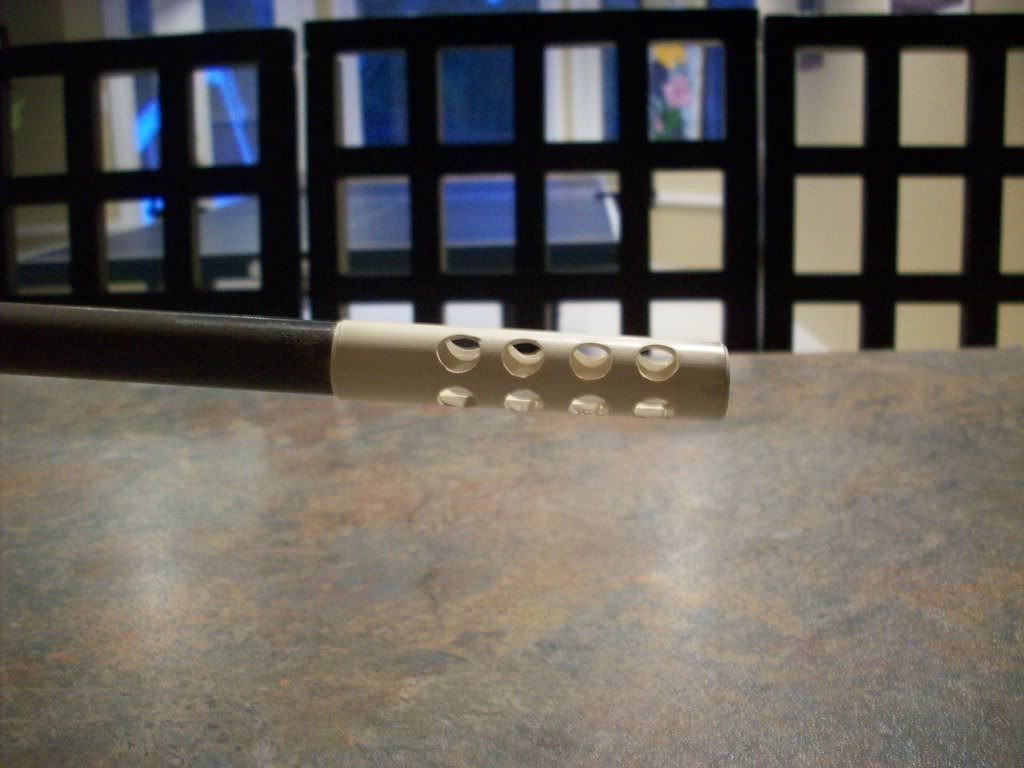 The stock is pretty dodgy in some places,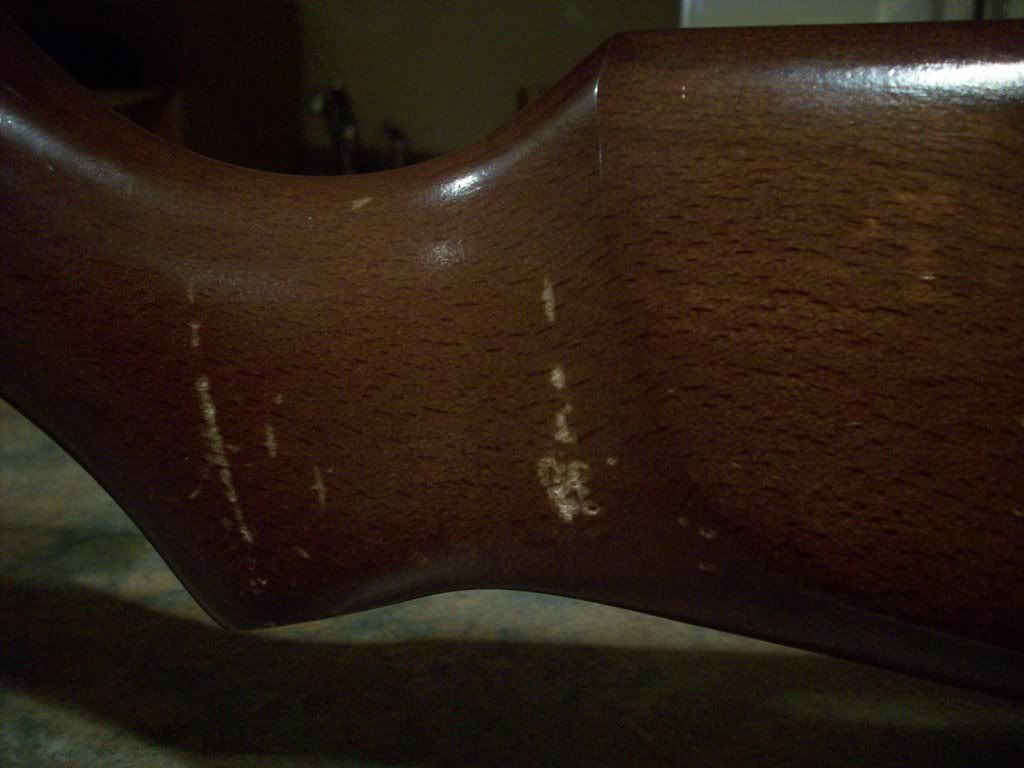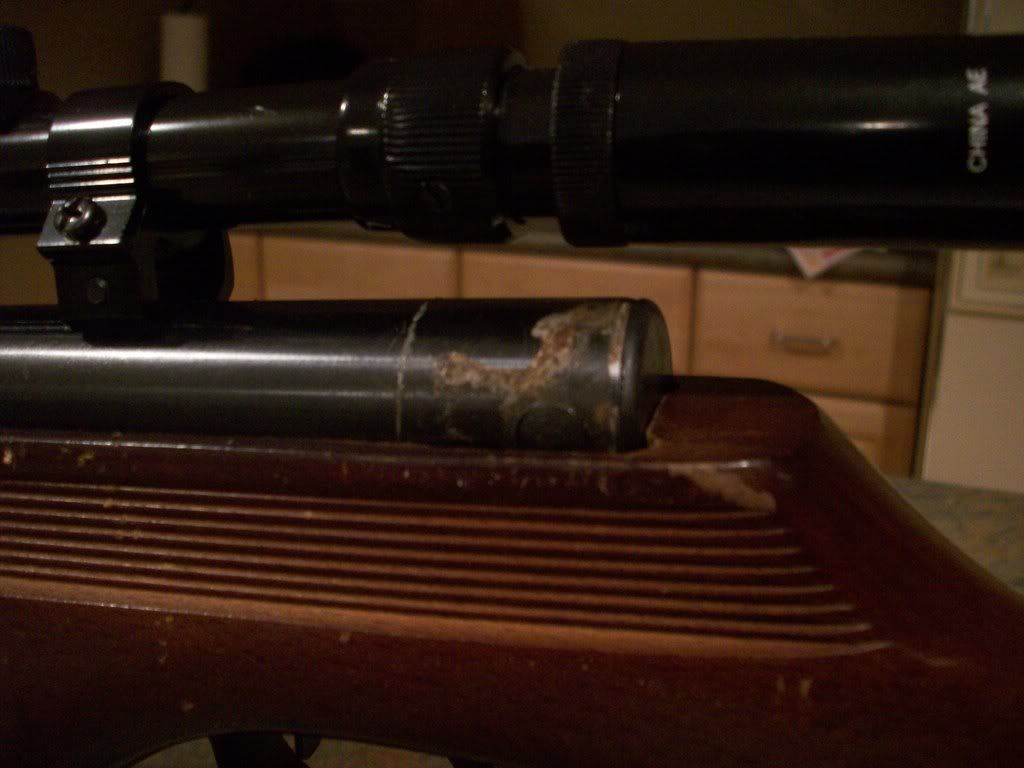 Yea so as you can see, a black/woodland camo paint job is in order, depending on how lazy/broke I am this weekend.