Hi all,
Recently i haven't posted around here much; I've been quite busy with several projects unrelated to spudding. Mostly I've been helping My Brother out with his latest drag car project in the hopes that i can get back to work on mine...
Of course, Idle hands and all, I've been keeping busy. Here's one of my latest side projects: A motorized bicycle...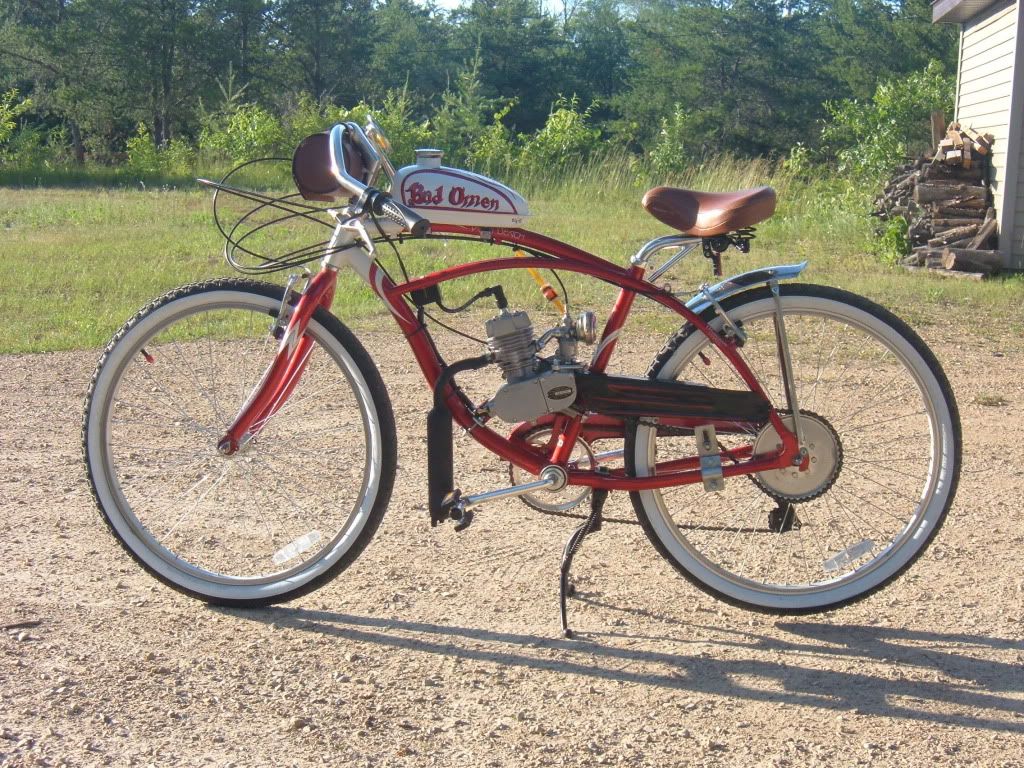 It's a 7-speed, 26" Schwinn Point Beach cruiser. It's been modified quite a bit, not the least of which includes a 48cc Grubee Starfire 2-stroke engine.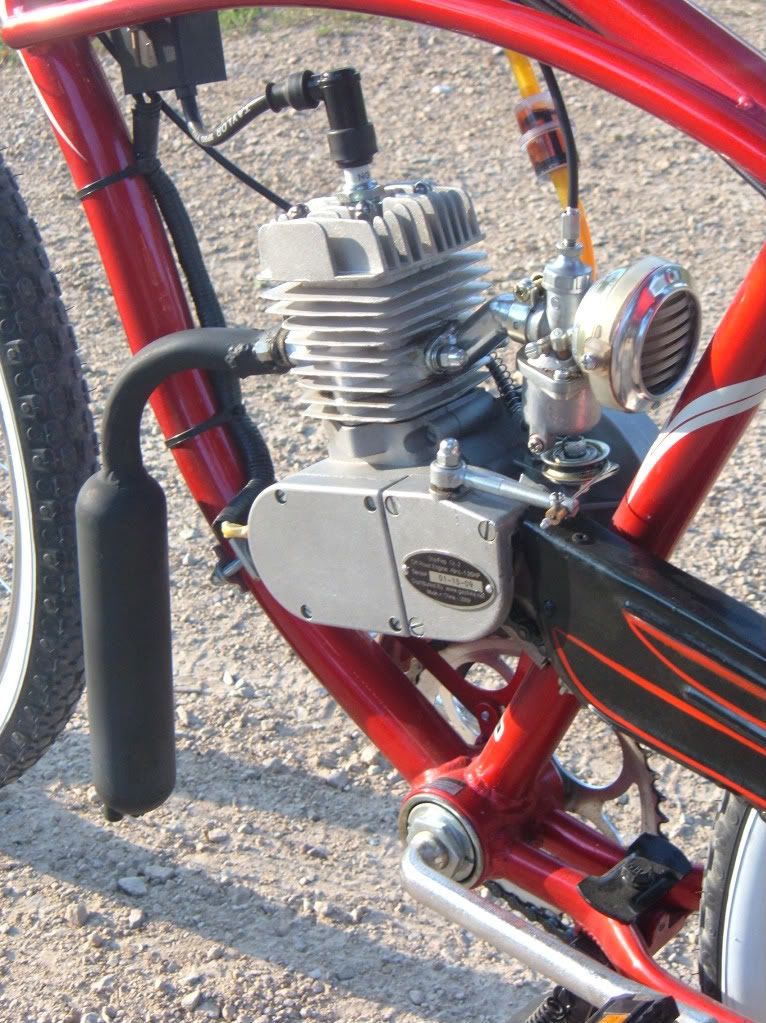 I would say I've invested around $200 into this project.
I definitely wanted the feel of a boardtrack motorcycle, I love this thing, And I get thumbs up everywhere I go. I've since helped build about four other motorized bicycles. Here are some more pics: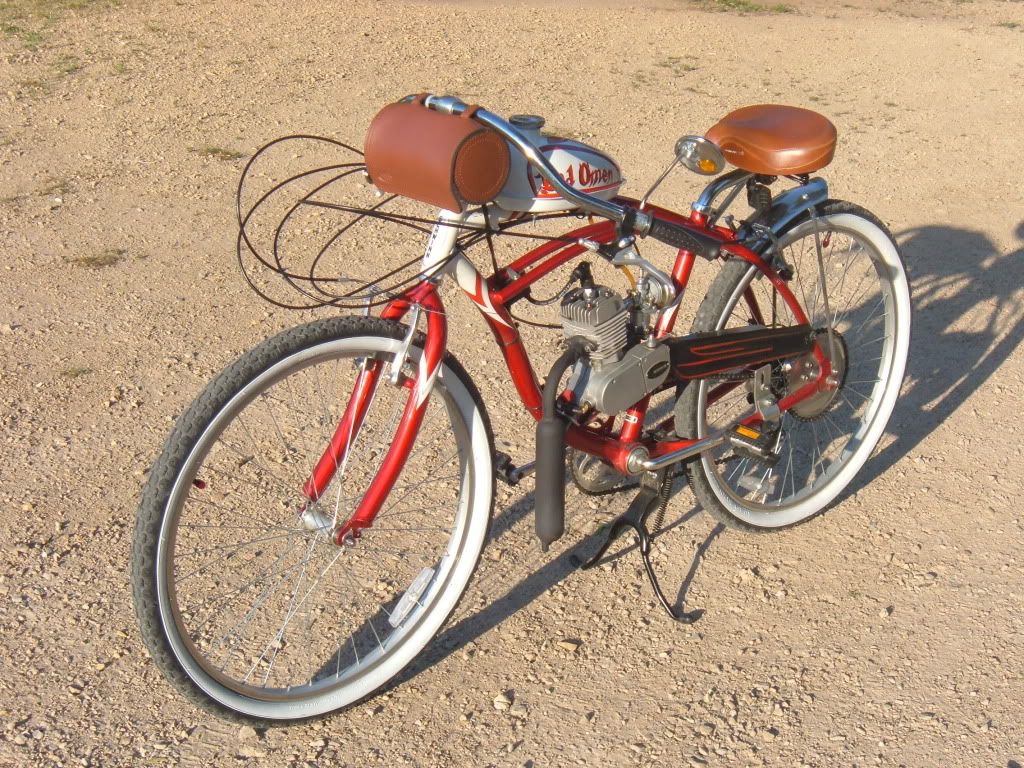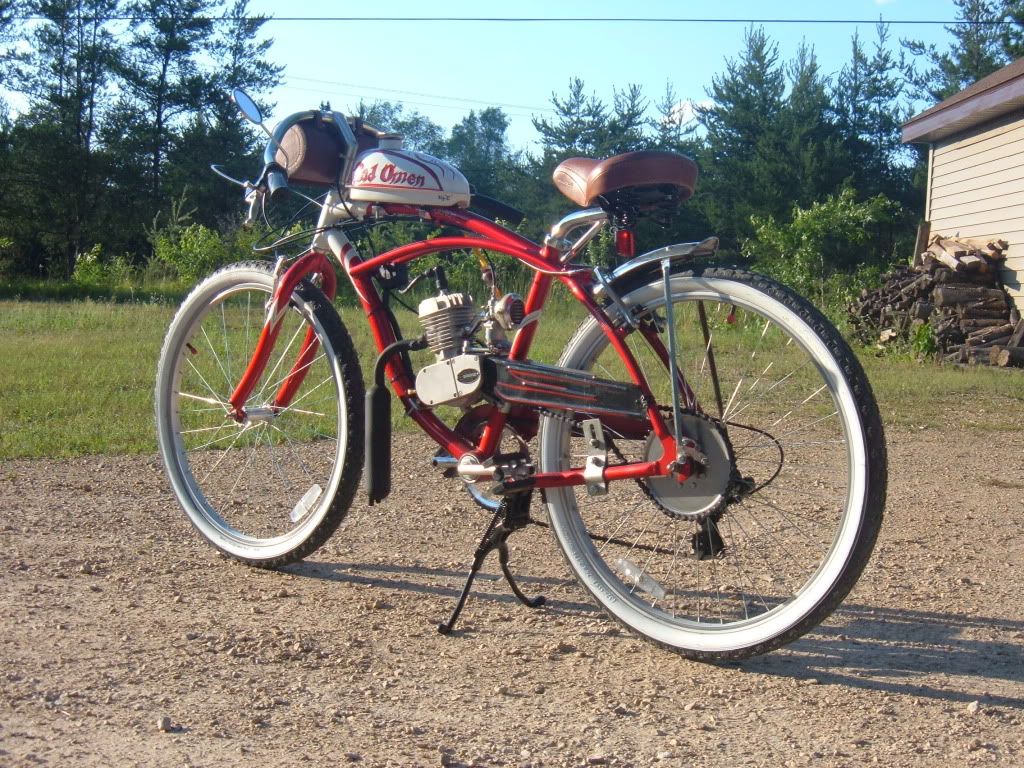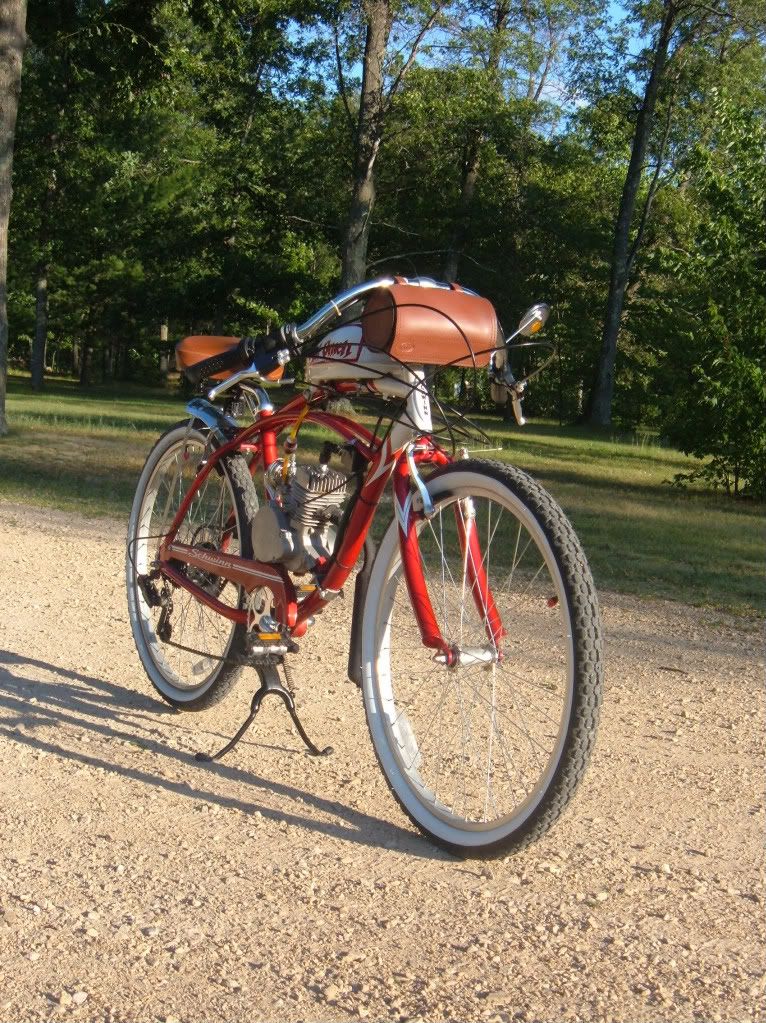 Removed the front fender, added a bobbed rear fender, laid-back seat post, new seat, whitewall tires, 2-into-1 brake lever, etc... lotta work involved, but the end product is a blast!
I even got my brother to build one, but his ended up being a clone of a 1914 Indian boardtrack motorcycle, and has a 66cc engine instead. Puts my bike to shame, but it rides like a dream.
I fully intend to submit a new launcher soon, but as for the contest this year, well, it's safe to say I wasn't going to have an entry ready.
If you're looking for a spare time project, motorized bicycles are fairly easy to build, inexpensive, and they get 150 miles per gallon! they are street legal in most of the 50 states too!