Well I've had some interest in miniatures for a while so I thought I'd try my hand at a small gun (as in non-firing). It's based loosely on the M40A3 (except using a wooden stock rather than a composite one, and lacking the bipod and scope until I get around to it. I machined the barrel and bolt from solid stock (and the stock from a chunk of wood).
It came up pretty well, unfortunately the shitty camera doesn't do it justice. The stock is stained, the barrel is blued and so on. The bolt works quite well and is very smooth. Not too much to say about it..
(The camera doesn't do anything justice)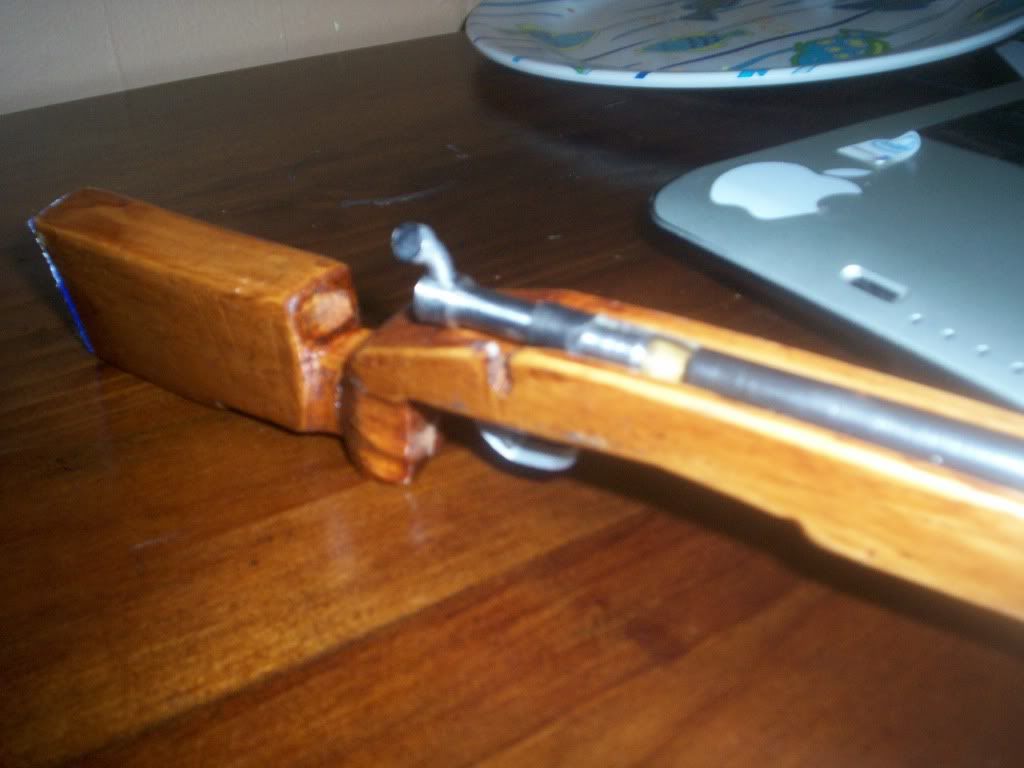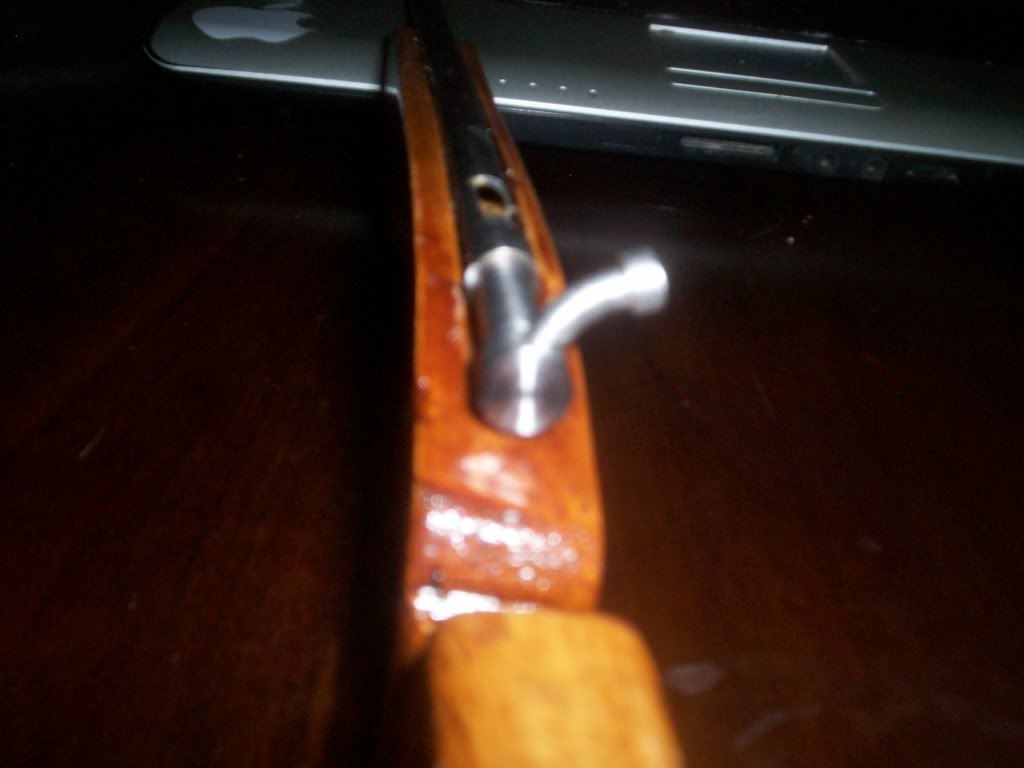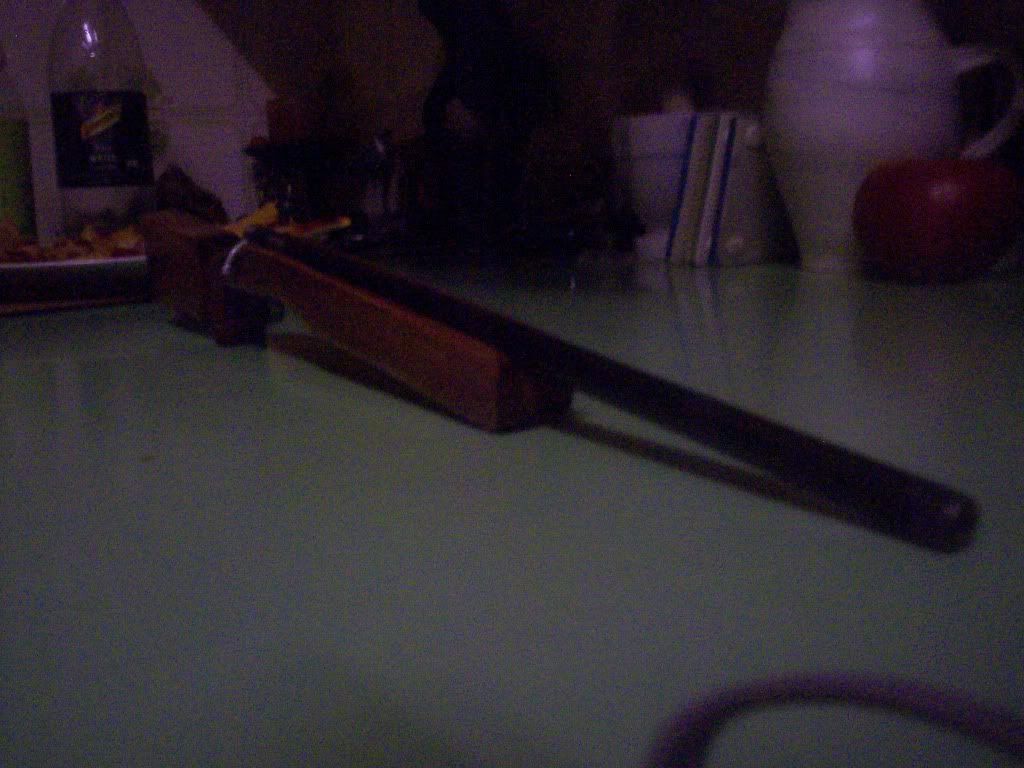 I'm wondering what direction to go next..I was thinking of a half size air rifle or machining a breech with miniature dummy shells which when the bolt is cycled, are ejected (then the next one loaded). If I go with the air rifle I was thinking of fitting it into a
Walther WA 2000
or finding a nice pre-existing air rifle to replicate.
Any thoughts, ideas, comments, opinions, your own builds etc.
TO CLARIFY, THIS IS NOT A POWDERBURNER AND NEVER WILL BE.