We had some snow and ice in oklahoma but it's all gone now. About 8 inches which is pretty bad for here. We were out of school on a Friday a week ago and on Monday the bus was 30 minutes late... We had fun though. I built a 6.5 foot tall snowman...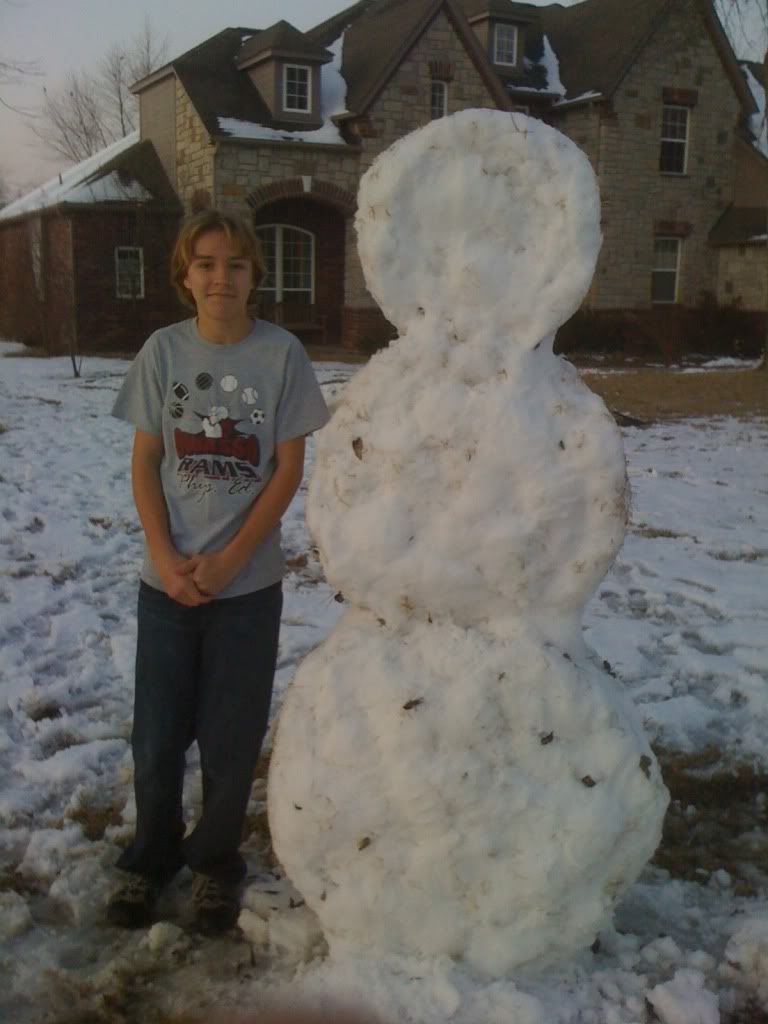 Then shot snow at it with a cannon... Yepp, it was a PVC barrel. Haha bad idea for cold...
Also the cold sucks for building stuff...