UPDATE Plan for cutting mech added at bottom
UPDATE Added crank and "chuck" to lathe, pics at bottom, and video
Ok so I decided to make a little hand powered lathe for things like o-ring grooves and trimming little fittings and things like that. I don't want to spend a lot of money on it but I want it to work. I think this will do the job. It will cut by a spring-loaded arm with a blade on it that can slide up and down a track and lock in position to make o-ring grooves. Here is the beginning of it, just the wooden body for now.
Ignore the dates... they're really messed up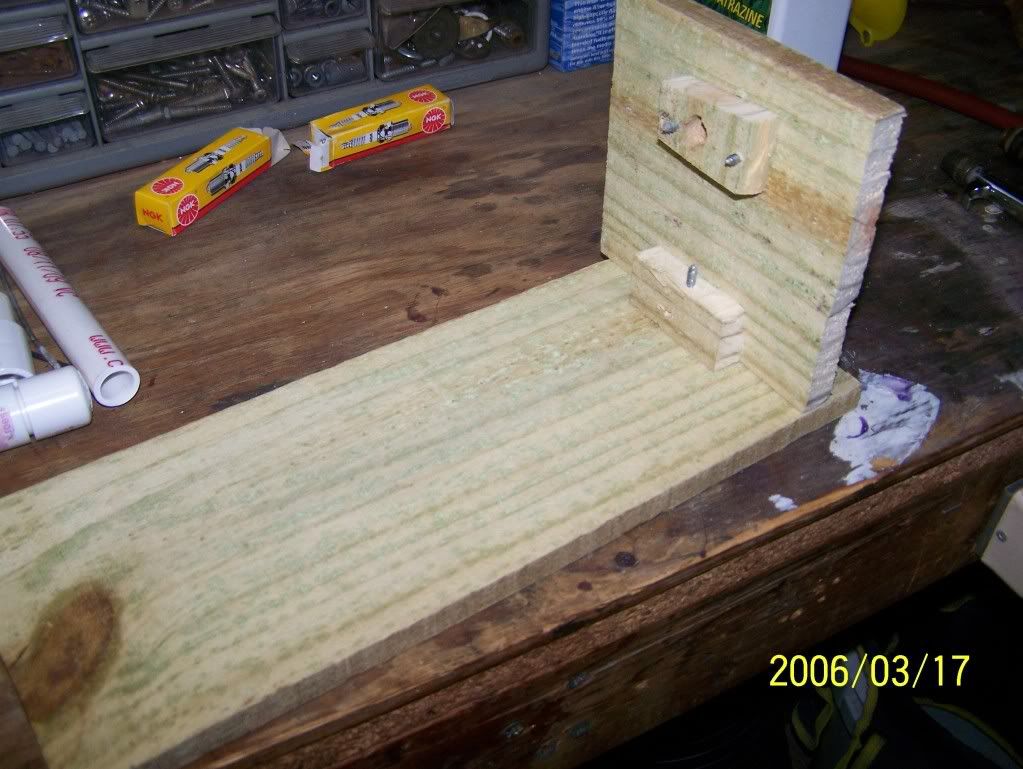 Back view showing the hole in which the crank shaft will go.
Back view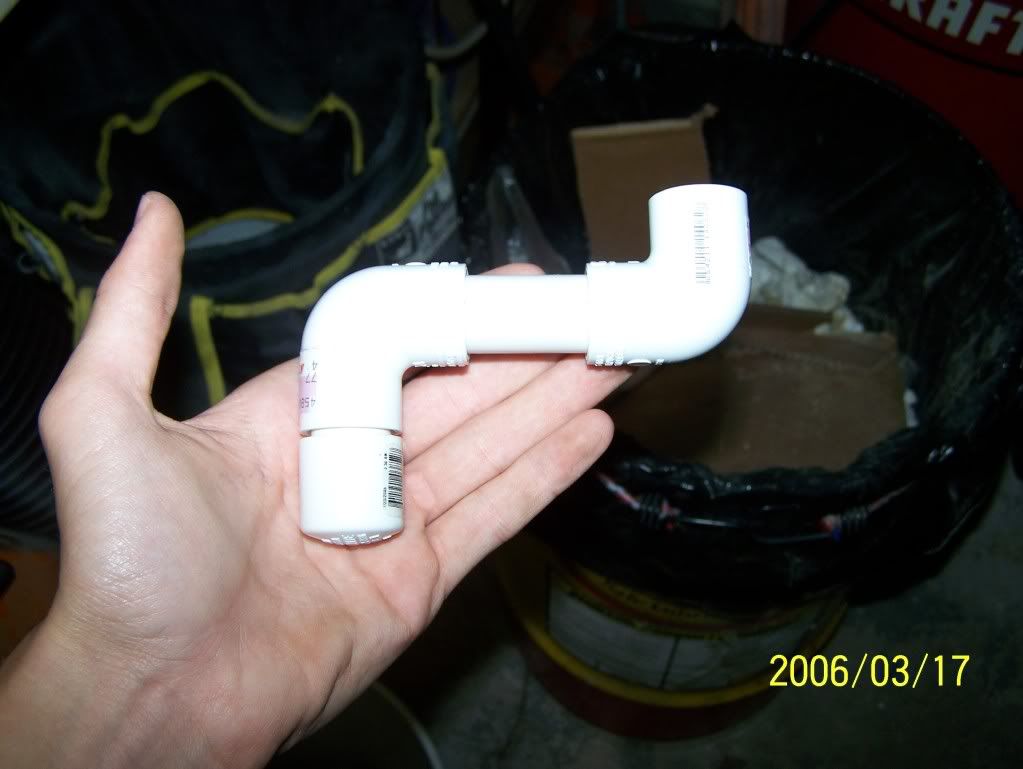 Hand crank made of pvc.

Cutting mechanism
Front (with "chuck")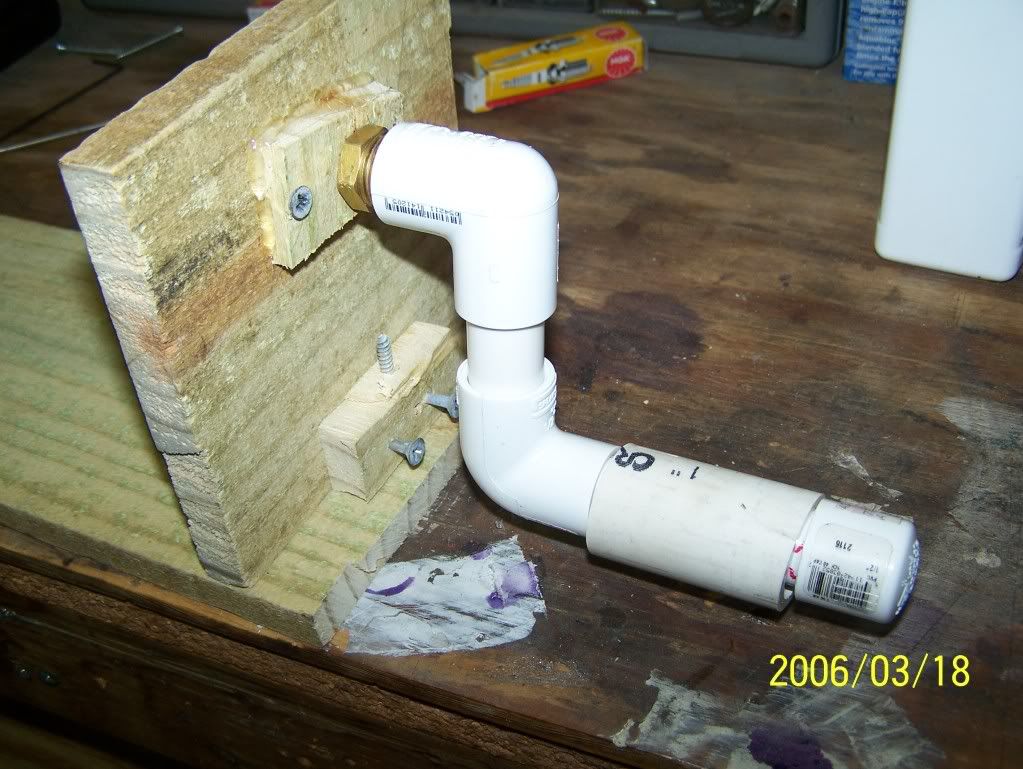 Crank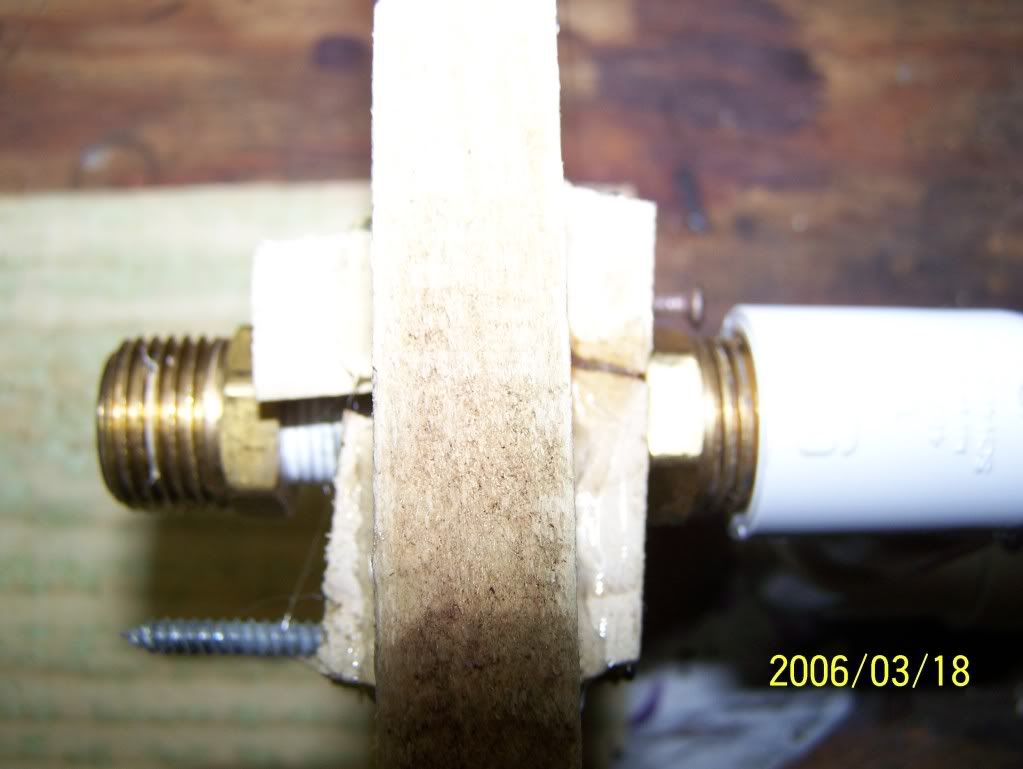 Top view with bar
Video
[youtube]http://www.youtube.com/watch?v=hpmyjG4mf-A[/youtube]