I finally got myself a quick release hook... something I've wanted since I was ten years old.
This particular model (largest of three) goes for around $530 normally. I bought this one from someone on eBay for just $100, and it's brand new. He originally bought it from McMaster (Part #3398T31) to use in some sort of testing rig which ended up not happening.
Quick Specs:
18,000lb working load
10,000lb release load
This thing is huge and very heavy (around 11lbs), but no doubt tough enough to handle anything I can put it through. I have no idea what to use it for yet... any ideas?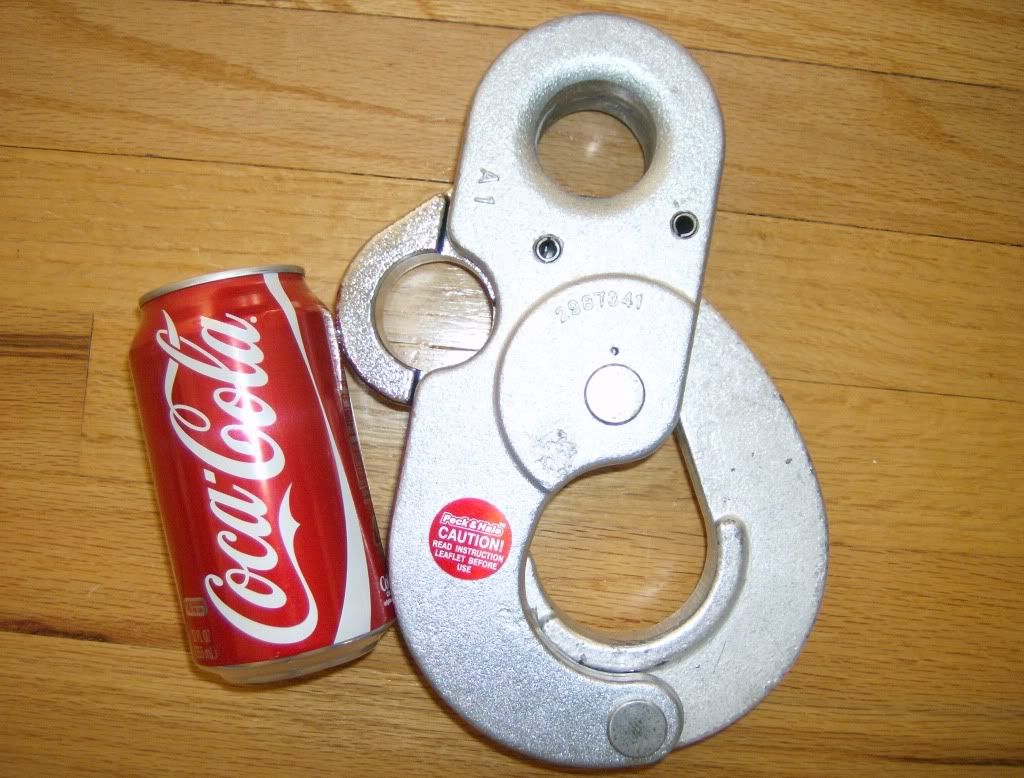 I was thinking catapult or something like that, but on the scale I'd be capable of building, a much smaller hook like #3899T55 would probably suffice. Even if I don't have a use for it, I couldn't resist buying something this cool.