He's moved on to bigger, meaner-looking and more expensive projects.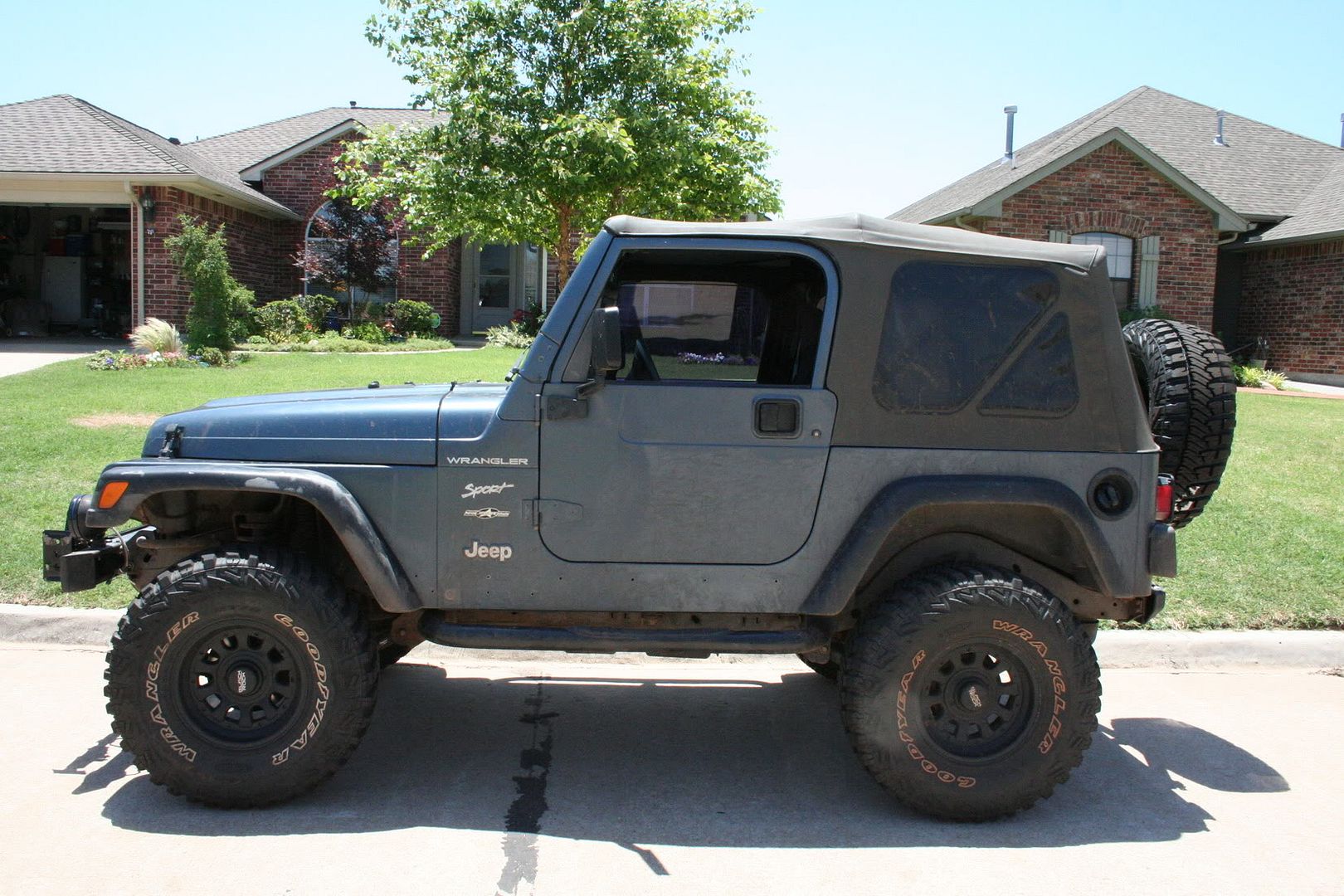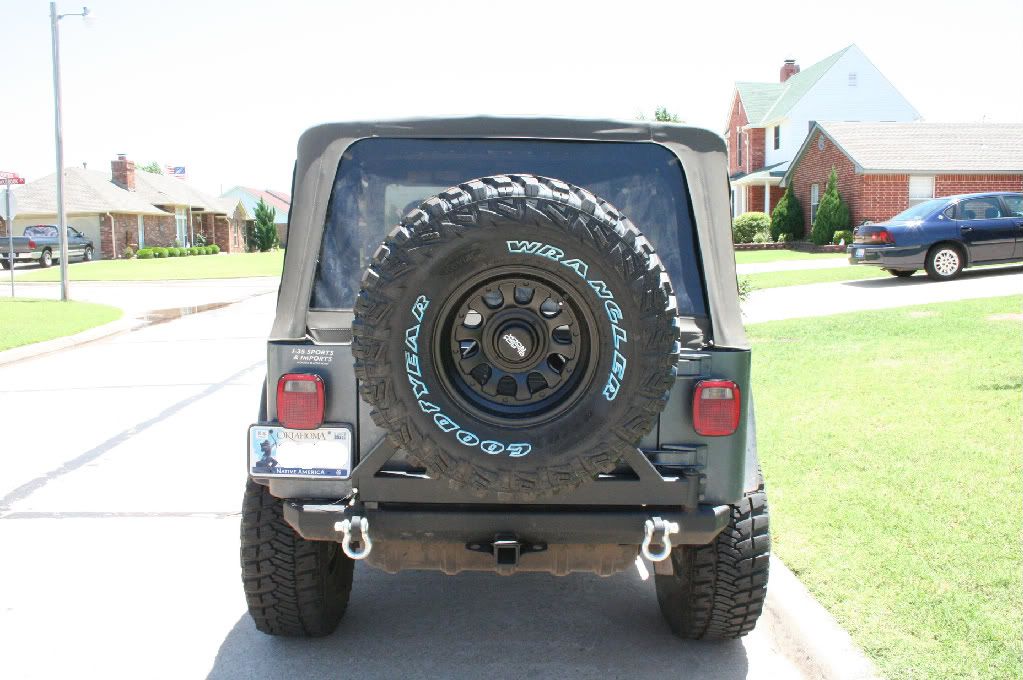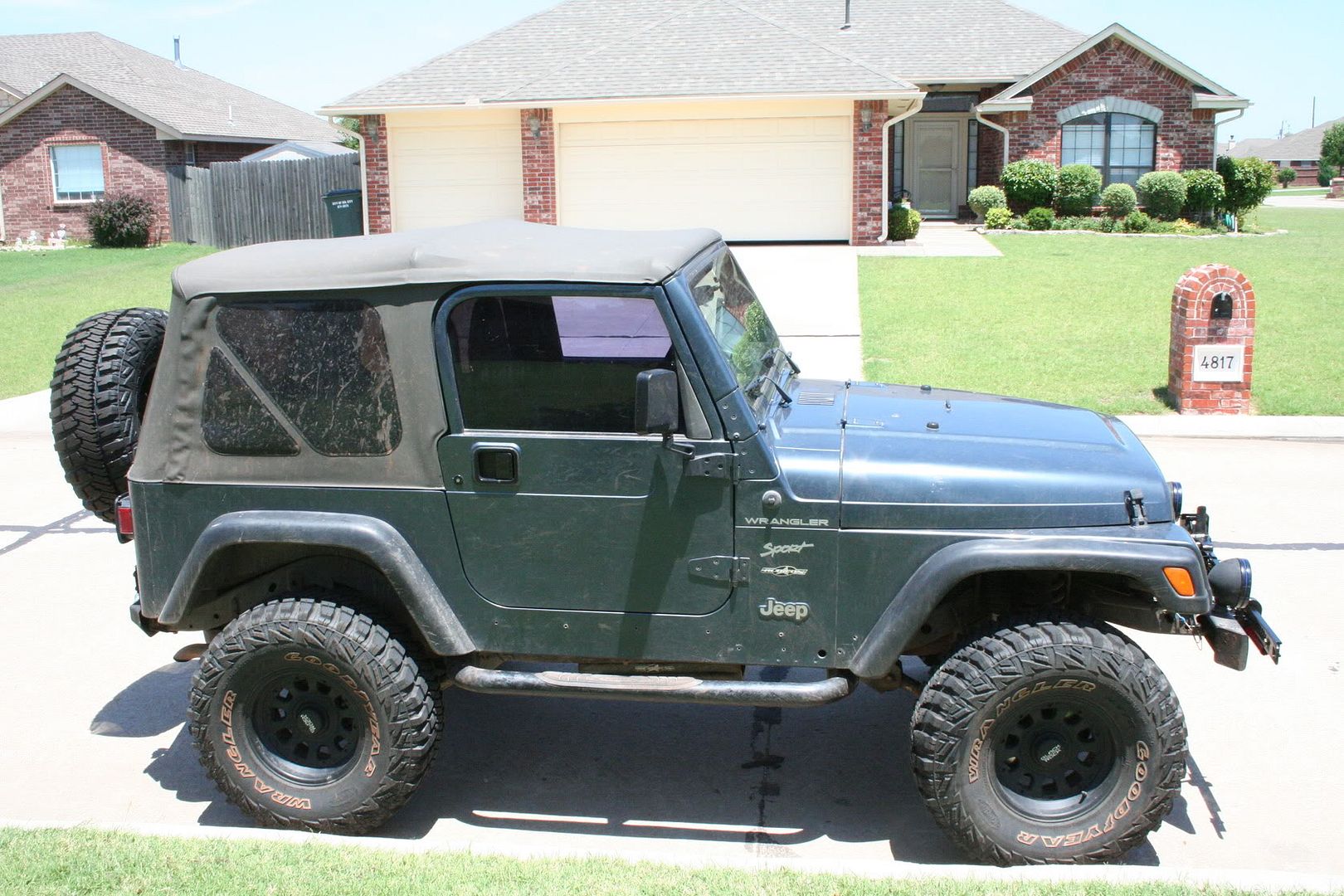 I bought it with:
4.0L I6
Stock AMC transmission, 5-speed manual
33" Goodyear Wrangler MT-R with Kevlar
15" Black Rock rims
I installed:
Smittybilt side steps
Hi-Lift and mount
Directional halogen lights, 100W ea.
Three-tone air horn, 119Db
Smittybilt XRC rear bumper w/ tire mount
Vertical Limit 6-speaker sound bar
Future projects:
Snorkel
More lighting
Front bumper and winch
New fender flares
Hood mount for Hi-Lift (saw a nice one on another Jeep, had a Hi-Lift, shovel and axe mounted)
Eventually, after it's paid off I'd like to swap in a V-8 with a little more muscle, but that's pretty far in the future as it'll probably also mean a new transmission and driveline. A man can dream though.
So, what do you guys think?