I'm not exactly what this qualifies as in relation to the forum, or even if it is relevant at all.
Recently I ran into a video buy the Slingshot Channel that demonstrated a "slingshot crossbow" of sorts. The concept was simple, and the design was intended for easy construction. So I went ahead and built myself a "slingshot crossbow" that I am calling the Blundershot (not exactly sure why)
, but credit for the design goes to Joerg Sprave as I only modified it mildly to suite my materials and aesthetic concern.
Since I had some red oak on hand, I went with making a nice solid build rather than something put together of scrap wood. The parts that are not oak are what will be painted flat black.
Here I have the thing assembled. The components have been rough cut with only minor sanding.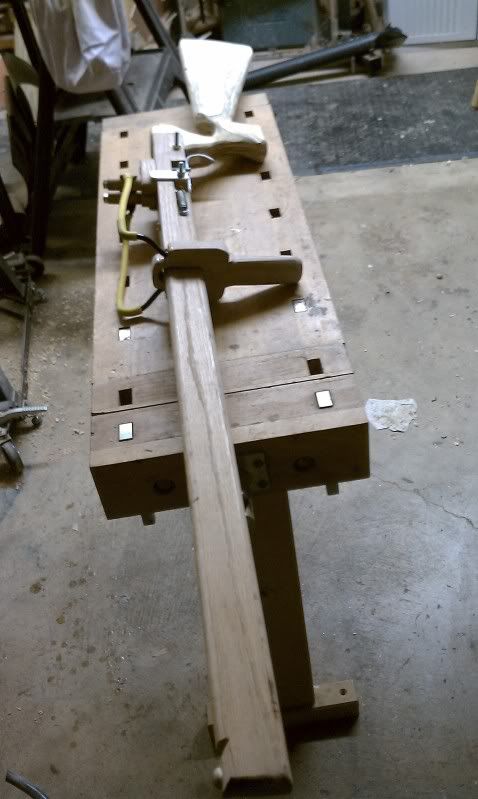 The way it works is the ball is put into the pouch of the sling shot, then slid between the two "fingers" of the locking mech which is held closed by the trigger piece. When the trigger is pullled, the fingers open to release the pouch and the ball is let loose. After successful test shooting with the rough assembly, I went ahead and finished each part for a final construction.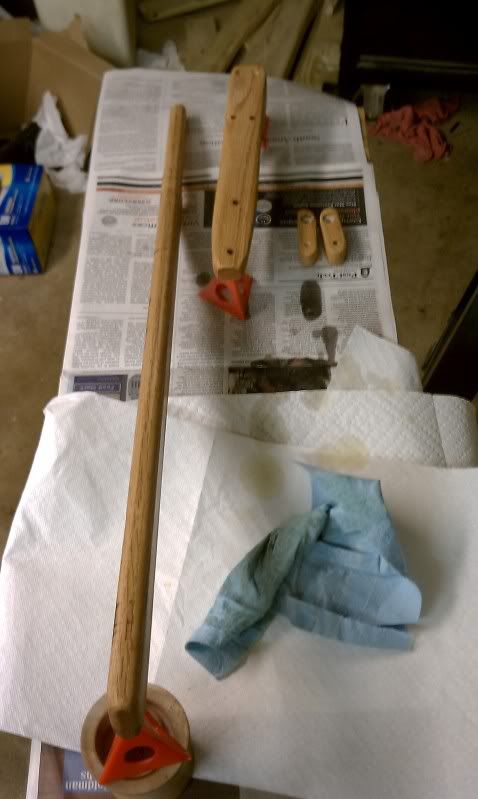 And the final result.
[/img]
Power isn't anything to talk about. It'll go through cans and shatter glass. It's just one of those fun projects. Fun to build, fun to shoot.
(Again, sorry if this is misplaced)