ok, today me and my friend went to the trails to prep for the paintball game, and do some riding. he was muddy, with globs on his jacket, so he borrowed my goggles, and rode his go kart through a foot and a half deep pond at the top of the huge hill. he was totally brown. It was really hilarious!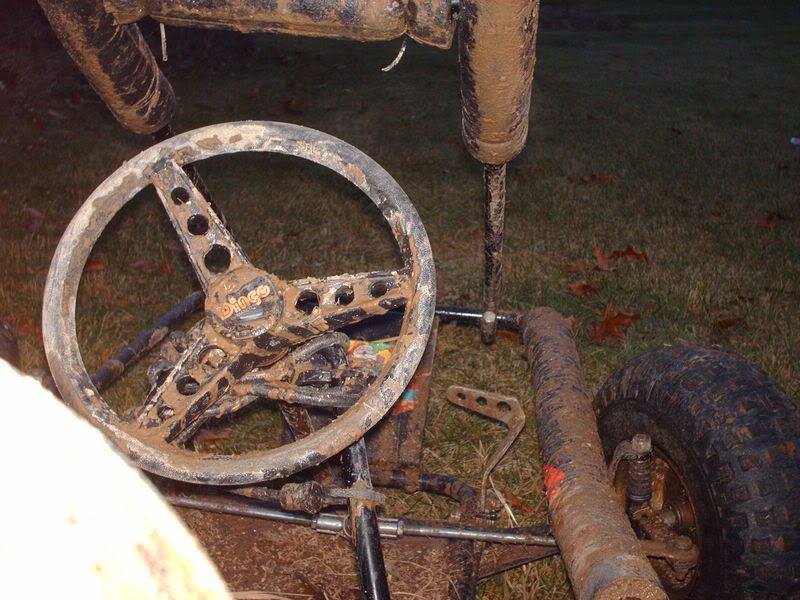 he built a new go-kart with a beefier 5 horse(stronger:this one has a 5 horse, but it is worn out), lights, and more round clearance, and is gonna buy an 80's four wheeler, so he is trying to kill this thing and to get rid of it, and it is now on it's last legs. he got it in first grade. since it is his beater, he stuck some funny stickers on it.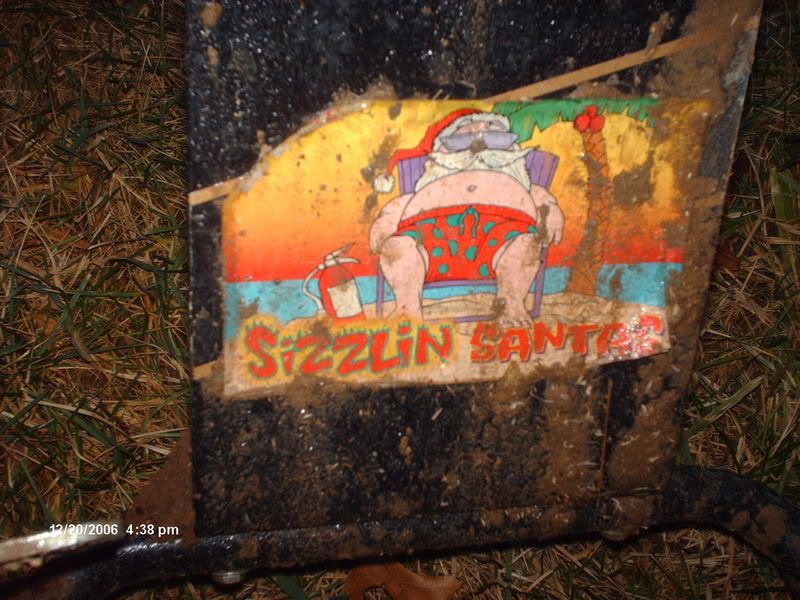 hecks yeah!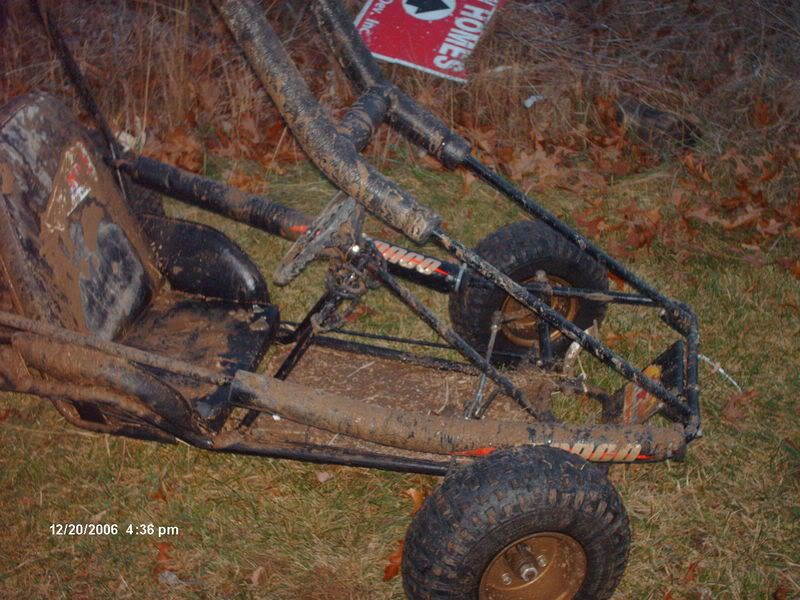 there was an inch of mud on the floor pan, and after driving back through a grassy field, well, this is what happens.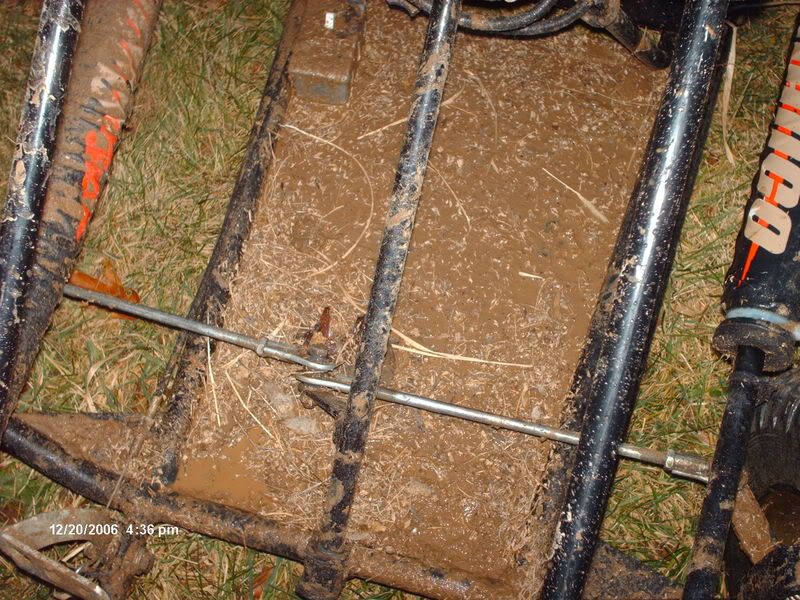 Introducing.... my friend!
http://i118.photobucket.com/albums/o82/ ... edited.jpg