This was the first coaxial that i have ever made... it is also the first time i soldered and it worked out fine... it a copper and steel gun... it also has no leaks
.. but due to the large pilot volume and large ball valve. it vents the air to quickly and has little power.. but enough power to go through 1 side of a spray paint can.. i will get smaller ball valve and pilot chamber tommorow.
specs:
- about 12 inches of 3/4" copper
- 30 inches of 1/4" brakeline
Ammo:
- Copper head Premium BB's
Pic of the ful gun.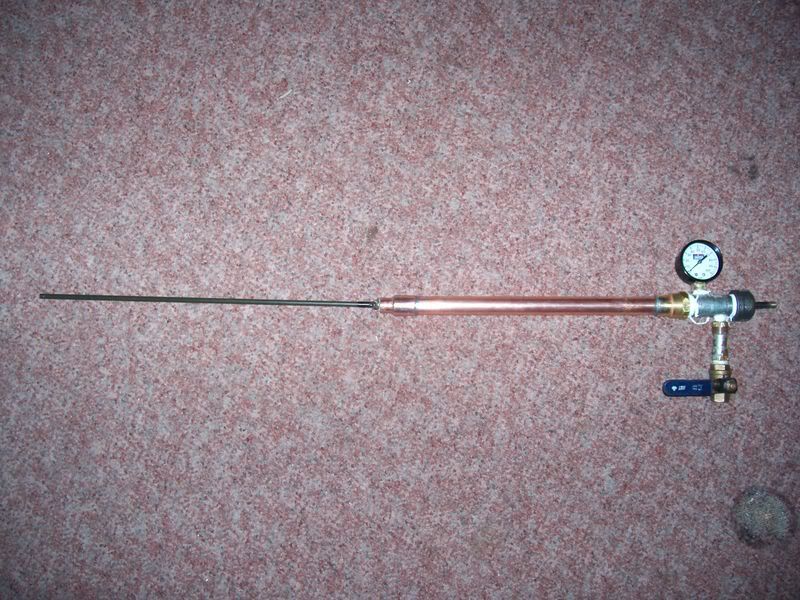 Chamber and pilot area
Pilot area ( ball valve, pressure guage, schreader )
My Ammo
[youtube]http://www.youtube.com/watch?v=IrcNJNvgy-w[/youtube]