Hey everybody, I've been reading spudfiles for a couple of months. From browsing the forum i've seen that this forum is nicely run. Anyways this forum is for new cannons, so without further adieu;
Iron/Steel/Copper Sprinkler Valve Pneumatic:
1-1/4" Galvanized Steel Tank
3/4" Connections/Nipples
3/4"-1" Elbow
1"\(25mm) Orbit 91101
3/4"x23" Copper Barrel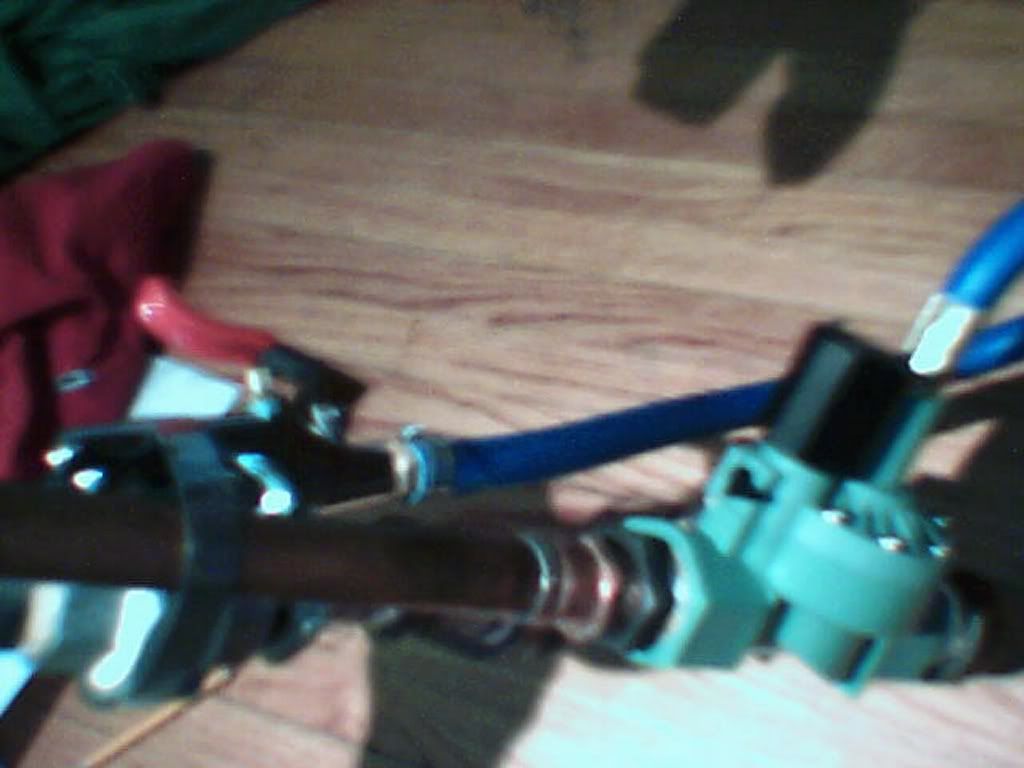 Full Shot
This is my second working pneumatic, my others were all copper, and sweated, but we're unfortunately left outside
My running pressure is generally 115PSI (10BAR)
My Ammunitions include: Grapes, AA Batterys, Baby tomatoes, markers.
All components are Pressure rated for 115 Psi, except the blowgun
Any comments or suggestions are appreciated, thanks!
P.S: I appologize for crappy webcam pictures, better them then nothing.