FINALLY i finished it. had the first few test fires today and it worked like a charm, minor leak but that is fixed.
Barrel:
85cm of 15mm PVC
Chamber:
About 25cm of 50mm PVC
Valve:
Modded sprinkler with bent guide rod (1/4" blowgun actuation)
Stock:
20mm PVC + fittings
Fill:
Metal shrader valve
All fittings are PN18 and all of the pipe is PN12(except for barrel, PN18)
Back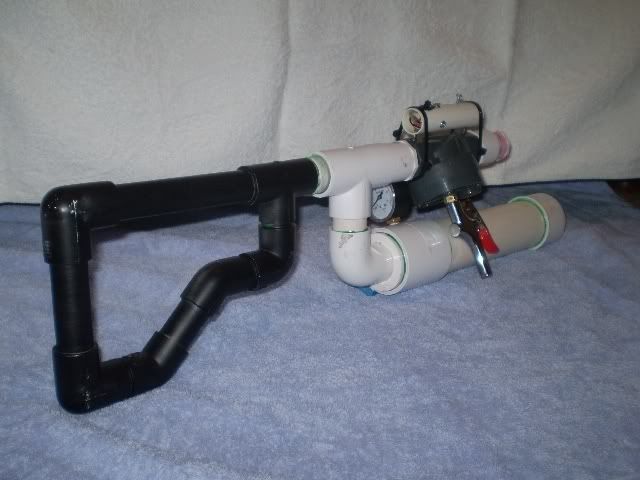 Front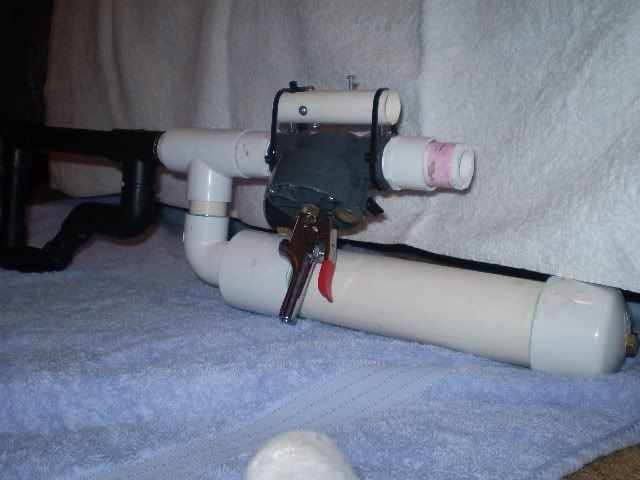 Fill point and gauge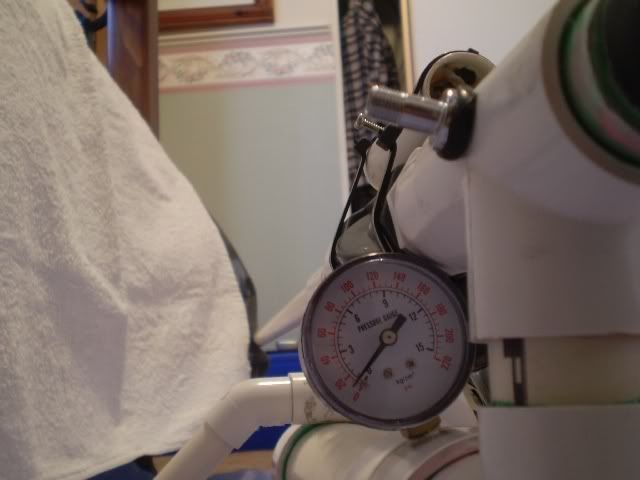 Back with Bi-pod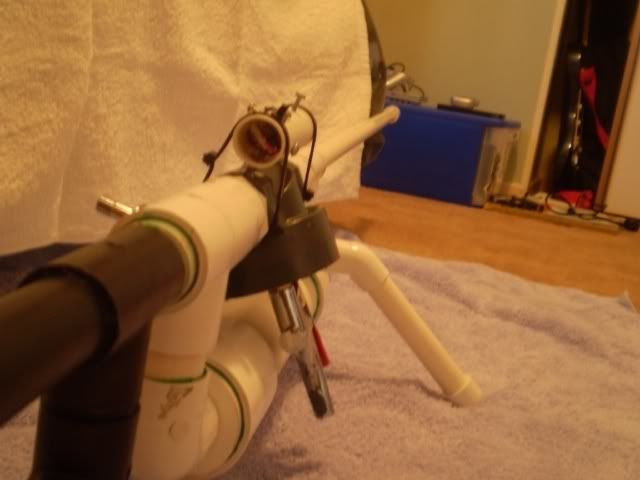 Front with Bi-pod(and laser on)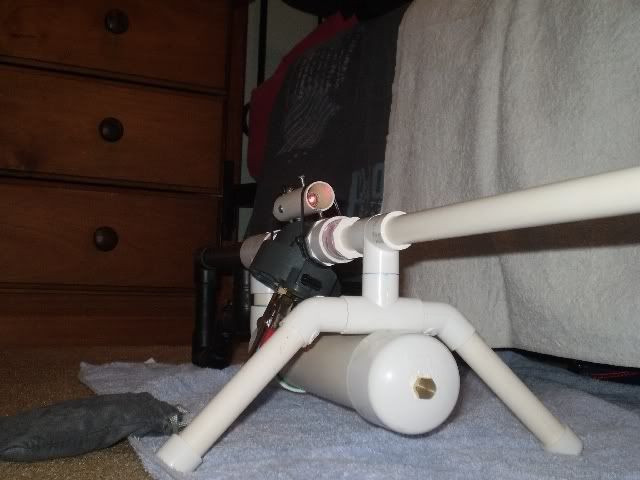 Showing the laser on(its fairly accurate considering i only lined it up with my eyes)
Give me some comments on it?
thanks.