My First Cannon
Chamber: 1.5" PVC pipe
Valve: 1.5" Ball Valve
Barrel: 2" PVC pipe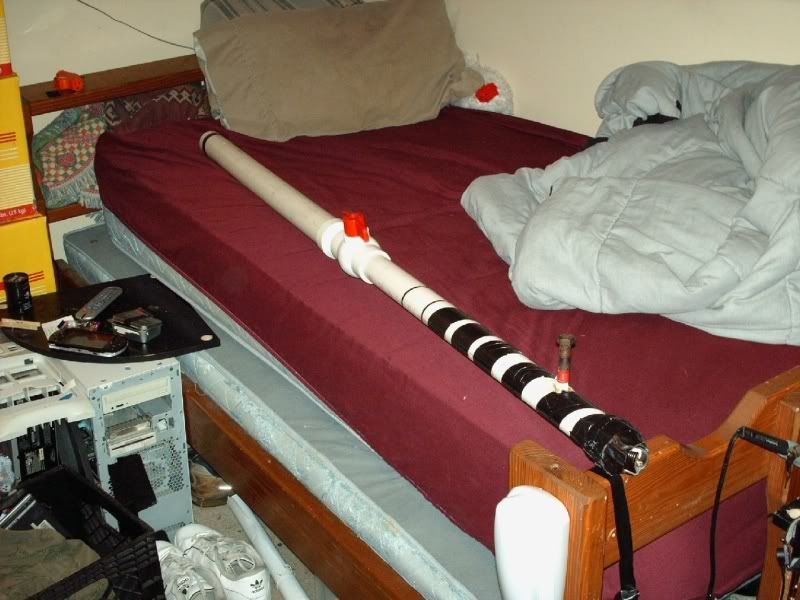 After a few days of stuffing different combo's of rags & wags, I finally got a golf ball to fly almost 100 yards give or take. My next cannon, I got a little more creative on.
Lauren
Chamber: 4" x 1.5" (including elbows)
Valve: 1" inch Rain-Bird Sprinkler Valve (not yet modded)
Barrel: Detachable 2" PVC
"Lauren" has not been fully tested yet, but as soon as i get results, i will update.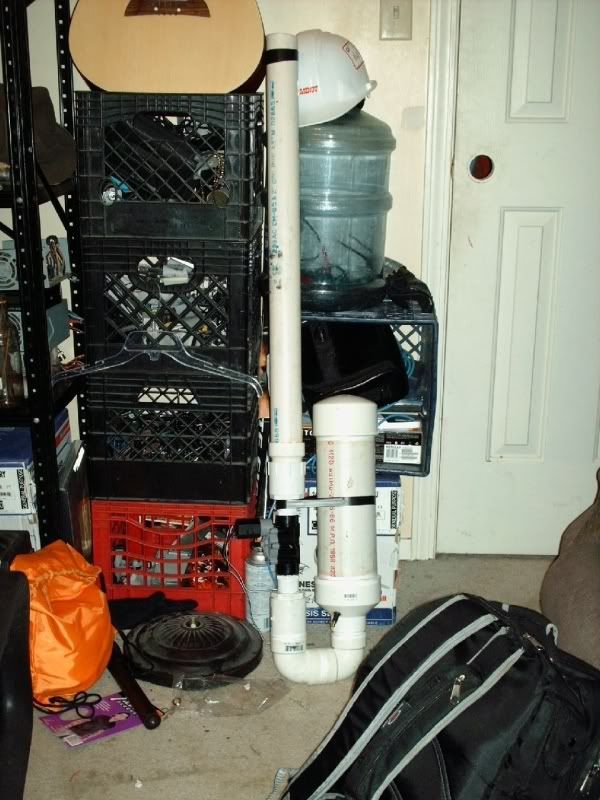 UPDATE: I know I used DWV fittings for the elbows. Please stop telling me that, I know the hazard of using them already, and this will be scrapped. Thank you