Hello, this is my first pneumatic gun.
I have recently (yesterday) started the contstruction of the gun, its primary ammo is marbles but moose mighty beens have been tried and work fairly well. I am going to paint the PVC dark blue tonight and let it sit over night and tomorow...
At 80 psi i shot through a piece of plywood (im not sure how thick) and im 99% sure that it can withstand 250 psi. I'll try and get some dmg shots soon.
Specs:
50mm Pressure rated PVC Air tank; 44cm long
20mm poly barrel; 92cm long
20mm poly barrel; 60cm long
25mm Richdell modded sprinkler valve
Pilot; Blow gun handle
Inter-changable Barrels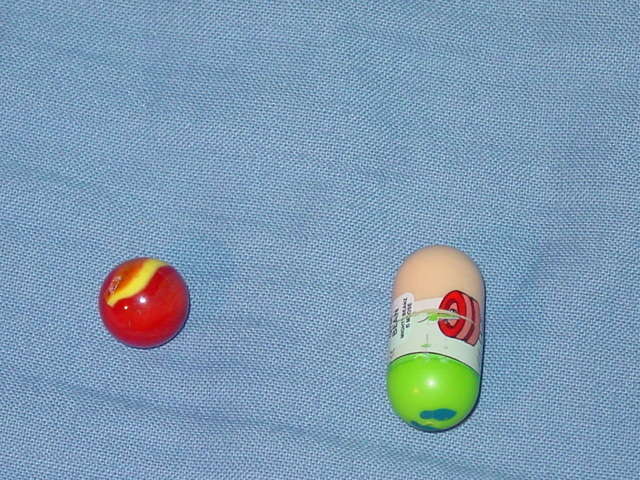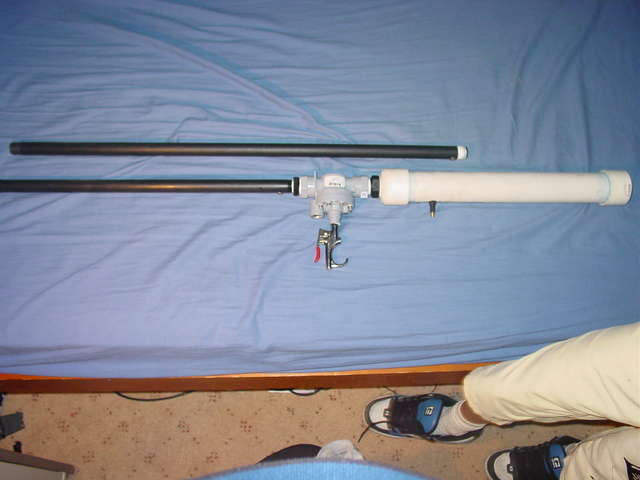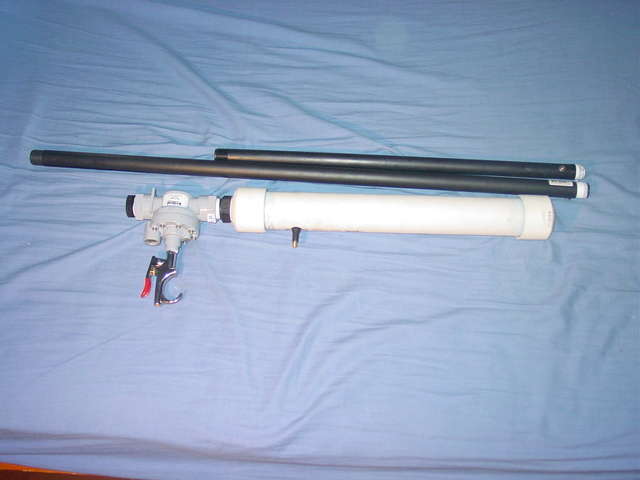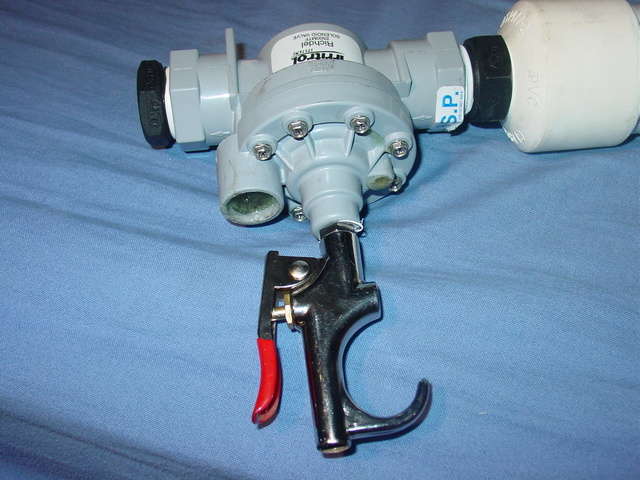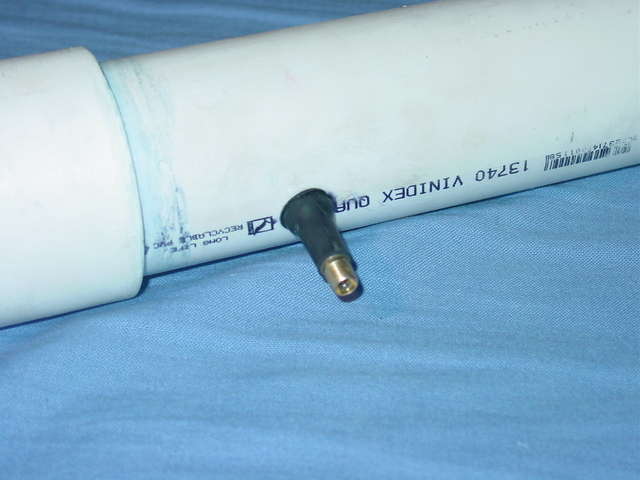 Fixes:
Fixed leak in the valve.
Up-coming changes/additions:
Breech Loading System
Lazer/scope
Finish paint job
Changes:
Smaller Air Tank
Cheers
tsb