*This is my current work I like to call
Colossus
. It is finished enough to me to the point were I am satisfied enough to post it. Details and more things to follow as well.**
Why did I build this beast? Well I like to think of myself as someone who likes to get thrills and freaked out, but retain some sort of control. With the size of this I think I achieved it.
Chamber:
4"ID x 30" long
Barrel:
2" ID x 30" long
Valve:
2" Tee Valve/Barrel Sealing. Cap dead space (and some additional portions) of the tee are filled with hot glue to help "guide air flow but eliminate the flow restrictions as much as possible.
Fill Point/Valve Actuation:
Quick Connect/ MIT Blow Gun
Piston:
Sealing face is 1/8 of plumbing gasket material. Piston body is a piece of neoprene rubber that fits in the 2" tee with a oring to seal. (Pics of this will be up soon hopefully too)
**Has small air leak from the barrel but the sealing face is just dirty from pvc dust and will have damage/performance video soon**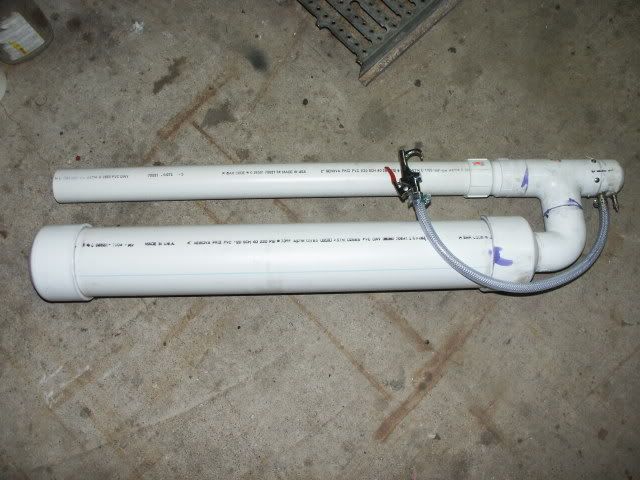 Feel free to make any comment or suggestion since I am still looking to improve this.
Thanks.