This is just a spare parts gun I threw together last week. Chamber is 30 ci, barrel is .787" x 61".
Fired by opening filling ball valve, which fills the chamber to 500 psi in a few seconds. After firing, the valve has to be closed immediately to prevent very expensive and violent gas loss.
Muzzle energy is 410 ft/lbs @ 630 fps for 30 gram slug, and 460 ft/lbs @ 430 fps for 70 gram slug.
Pictures. The first picture shows the slugs I used. The little ones are 30 grams and filled with ball bearings, and the big one is 70 grams total and houses a 60 gram steel dart.
The valve setup.
The cannon resting on my hardened steel plate backstop.
Picture of the full cannon, in all its horribly discoloured glory.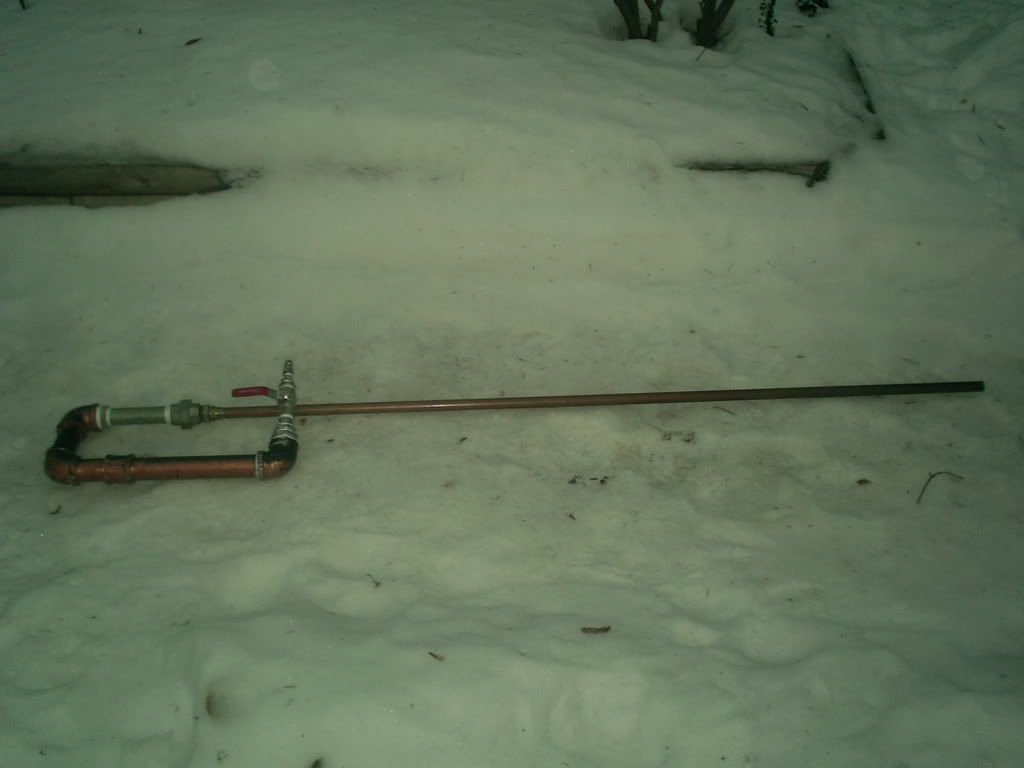 And a few short clips. The first two shots are with the 30 gram slugs, and the last one is with the 70 gram slug. That board is made out of some strange material and is A LOT tougher than it looks.
[youtube]http://www.youtube.com/watch?v=8l9DtwuVN2E[/youtube]