This is my first post on the site and I thought I should start off with a completed project. Here is the most powerful potato gun I have made so far, my pneumatic burst valve cannon.
I designed and built the gun with simplicity, efficiency, and power in mind. I managed to achieve all three of those goals. The cannon is simple in that it has absolutely no moving parts, efficient in that it fires at a consistant power and range, and powerful in that it can put a potato through 1/2" plywood at 45 psi.
Here is a picture looking down the barrel of the gun
Here is a picture looking at the back of the gun (valve, compressor, and schrader)
Here is a picture looking at the front of the gun (barrel and reinforcements)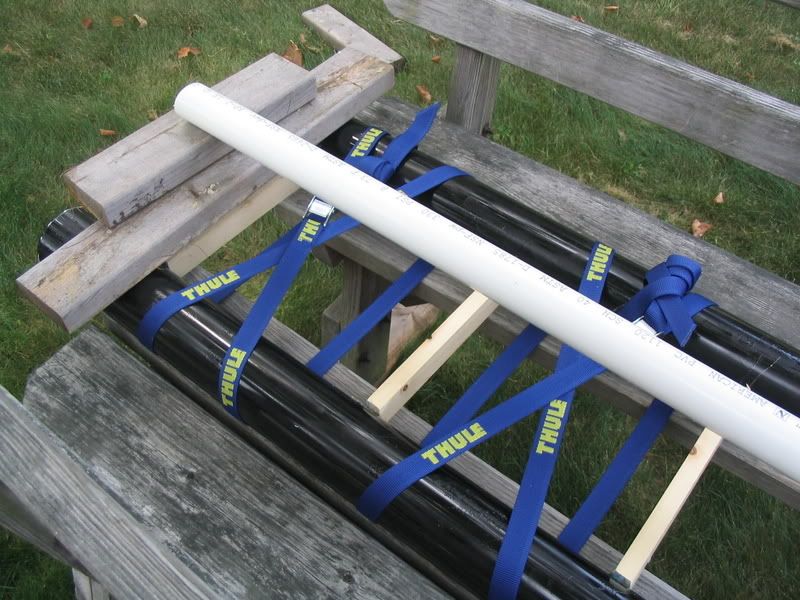 Here is a damage picture (1/2" plywood punctured from about 20ft away with a potato at 45psi)
I often use three sheets of tinfoil which go off at 45 psi as the burst disk. The most power I have ever gotten out of the gun was a shot using 7 sheets of tinfoil going off at 105psi, this shot fired (angled at 45 degrees) a potato roughly 1/4 of a mile.
Respond, critisize, and if your feeling friendly, compliment.
Thank you