Yep, you heard right, Goat has finally made another gun!I know its taken me quite a while but I believe the results can answer for my absence.So without further due I give you the MCS(Modular Cannon System) my latest and greatest paintball cannon.
Edit:I Forgot to add that there will be other barrel attachments in the future.Not all of them will be for paintball.
Specs:
Total length: 37 inches
Total weight: 6 pounds
Barrel length: 21 inches
Action: Cartridge fed break open breach
Cartridge length:2.5 inches
Operating pressure:800 psi.
Chamber volume: 3/5 inch
Valve:pressure washer handle
Ammunition:6rd. paintball shell,2oz. water balloons,2oz. grenades,nerf footballs,and smoke.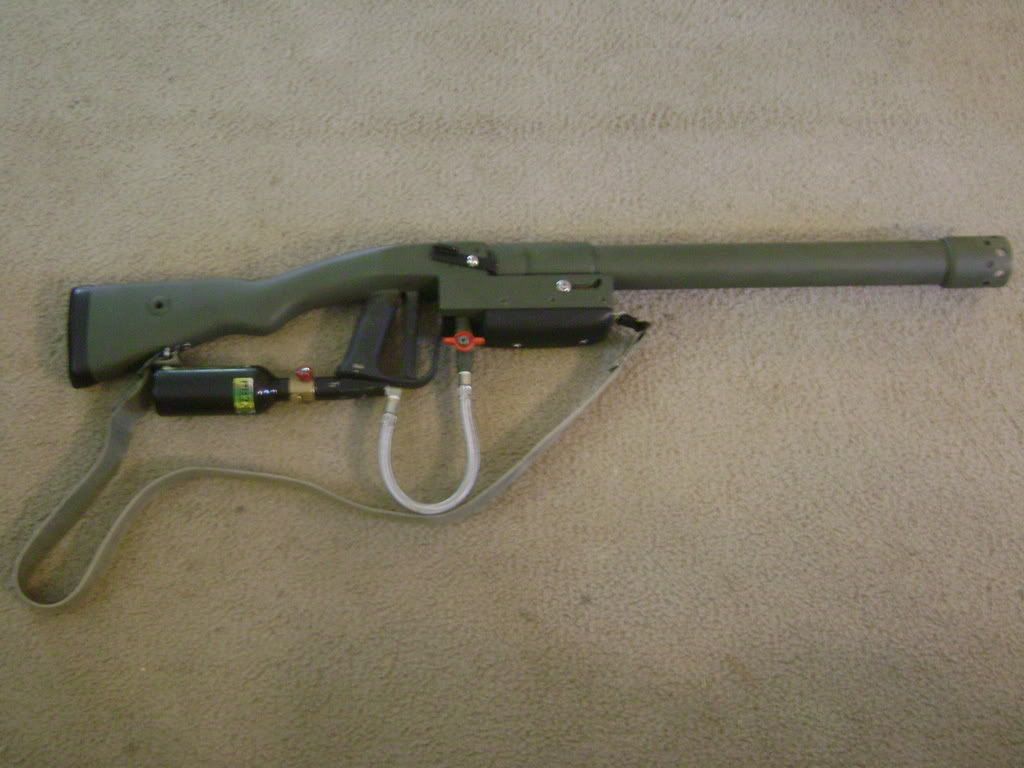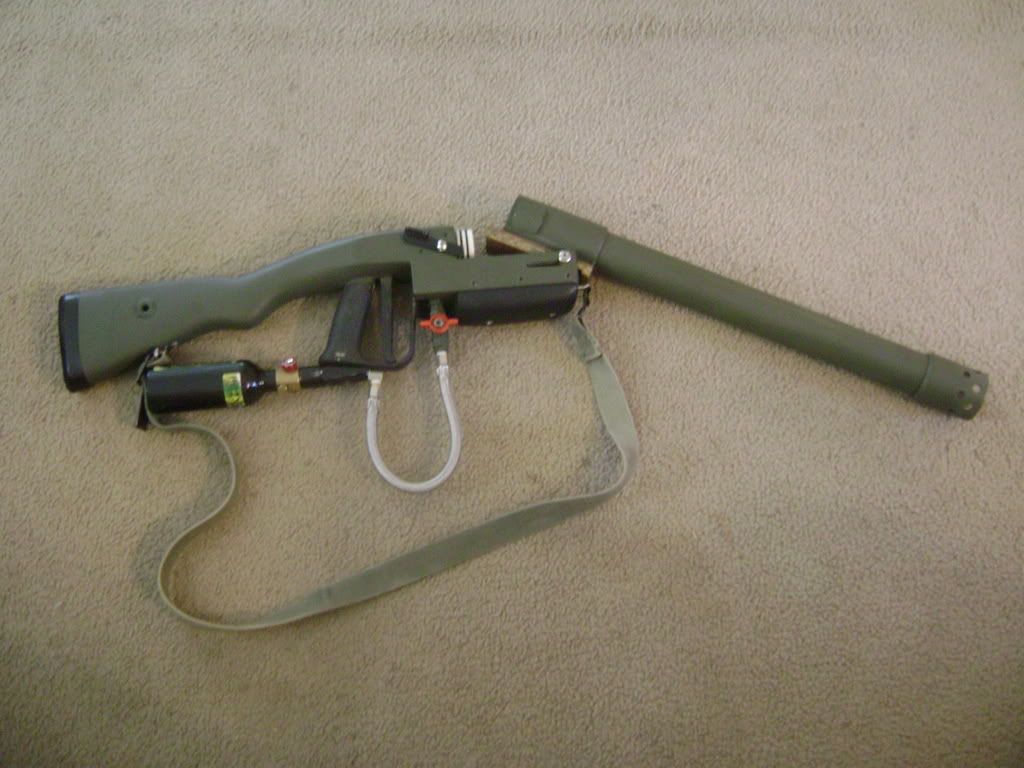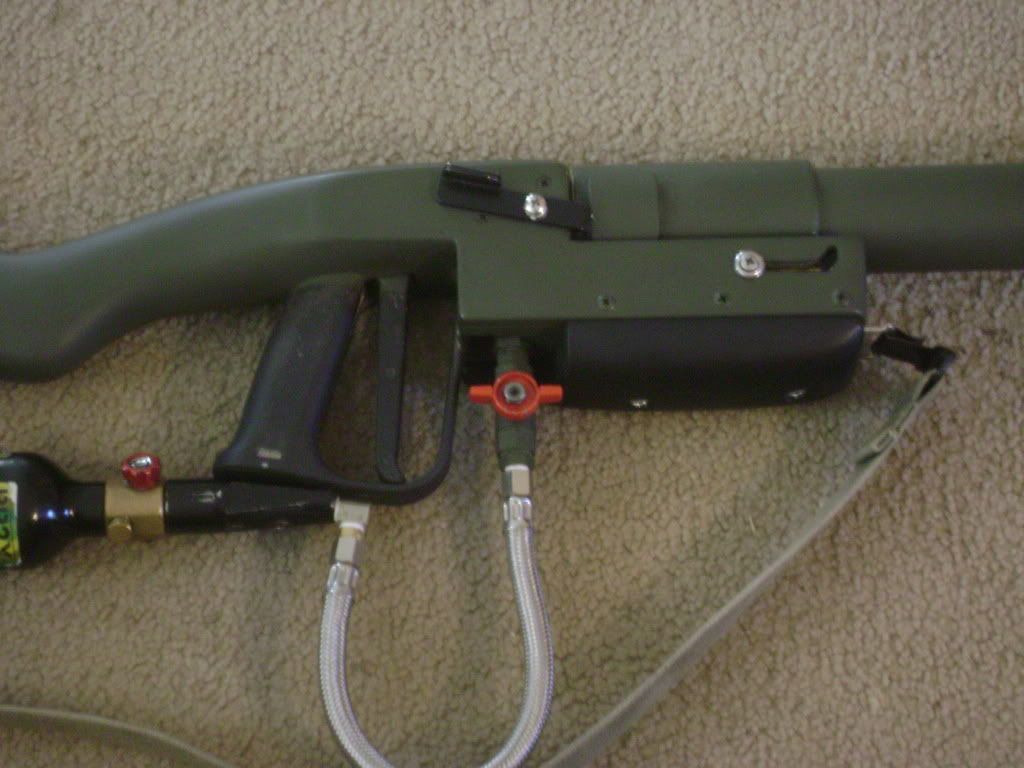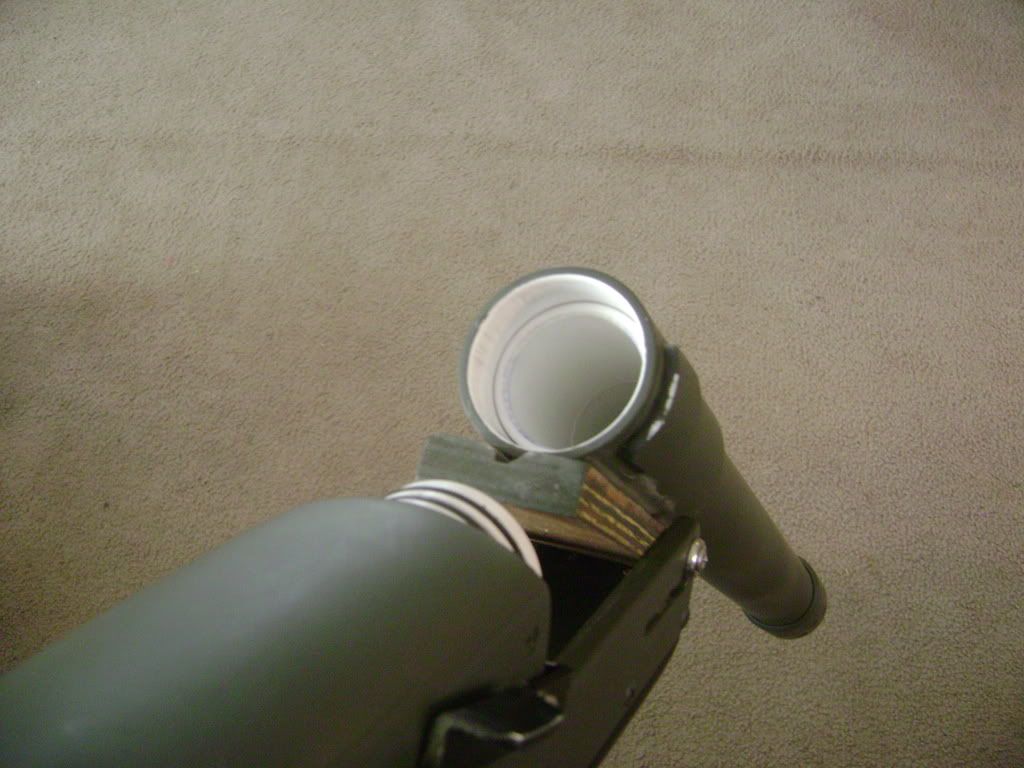 [/img]