this thing works so good now! this piston has lasted for over 100 shots, and is still going strong! this sucker is so accurate that I shot a stray paint can out of a tree from 50 feet away, just sighting by eye, no scope or anything. I shot a nail into a pre-drilled hole from 20 feet awa, the hole was about an eighth inch diameter...
at about 120 psi, it shot an unsharpened nail through a fileing cabinent door, from 15 feet away, no problem. those are not thin, beleve me.
it also shot nail after nail through a fireproof cabinent made of 16th inch steel, no problem.
I put a sharpened pencil through a piece of 1/2 inch plywood.
it make my hand bleed from a dry fire (metal shavings from a recent modification)
I'll post some vids..... eventually.....
and I'll paint it flat black or olive drab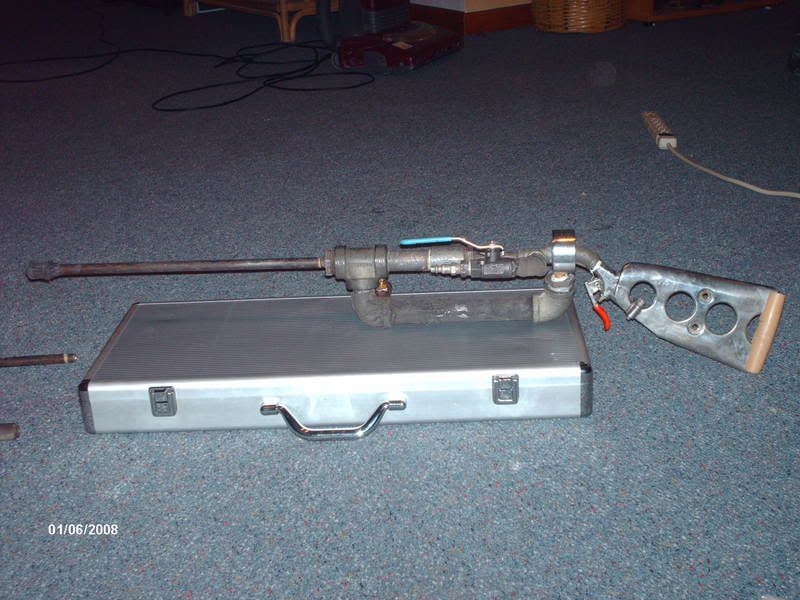 the stock looks much more shiny in person, it's chrome.
the double length "sniper barrel" (I like the short one better)
the piston...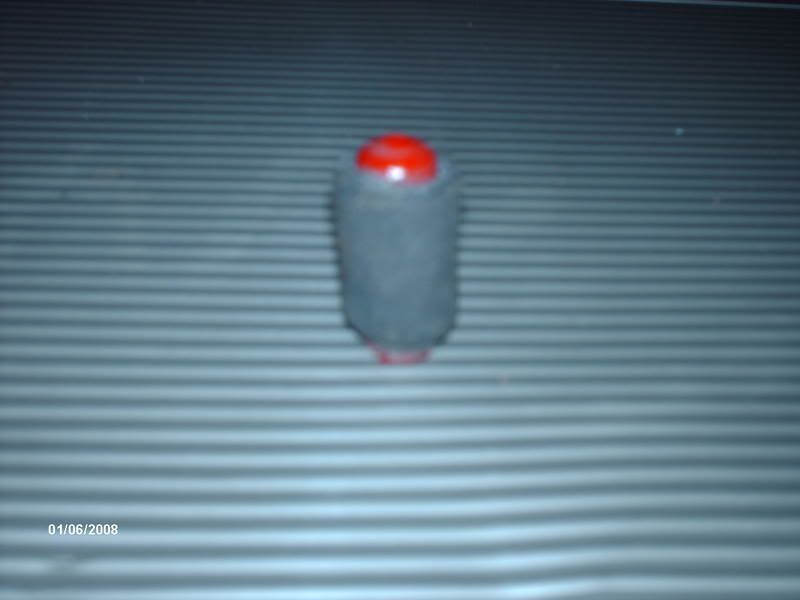 the sharpened nails I shoot every once and a while.....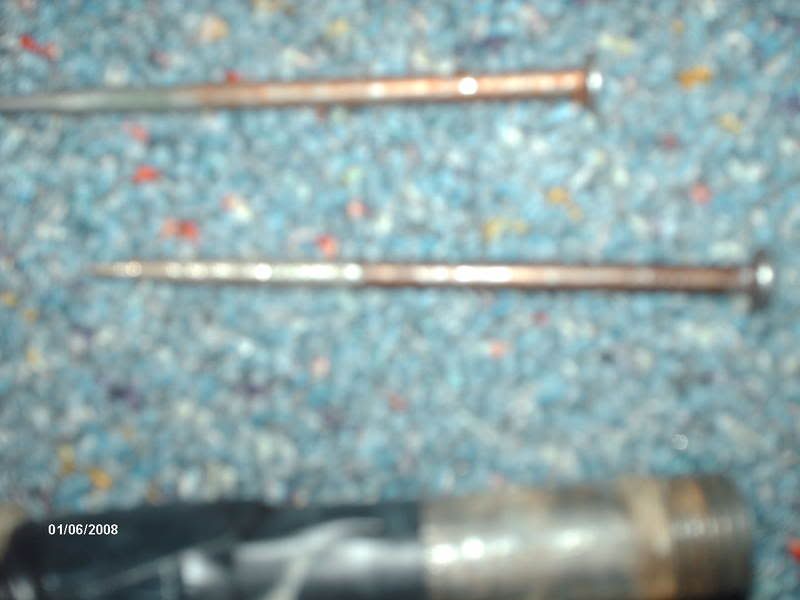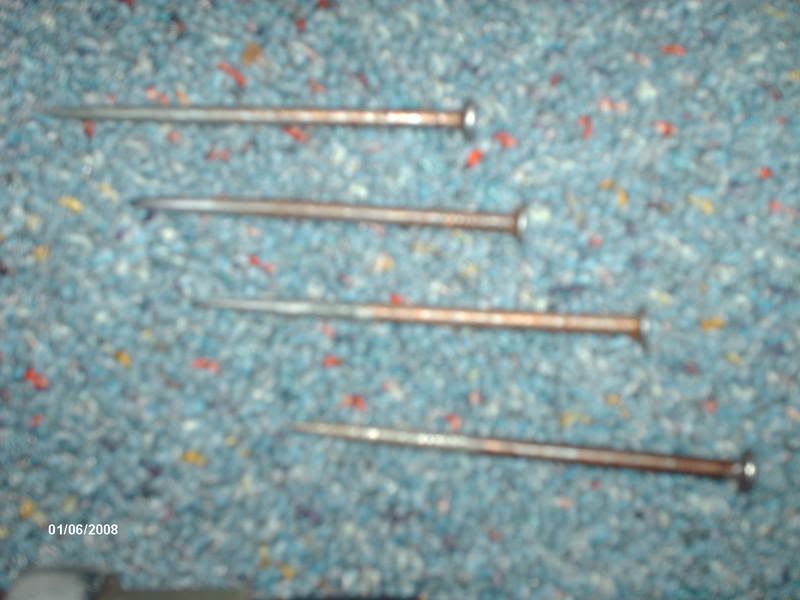 the adaptor I made so I could fill it up with a bike pump, or a compressor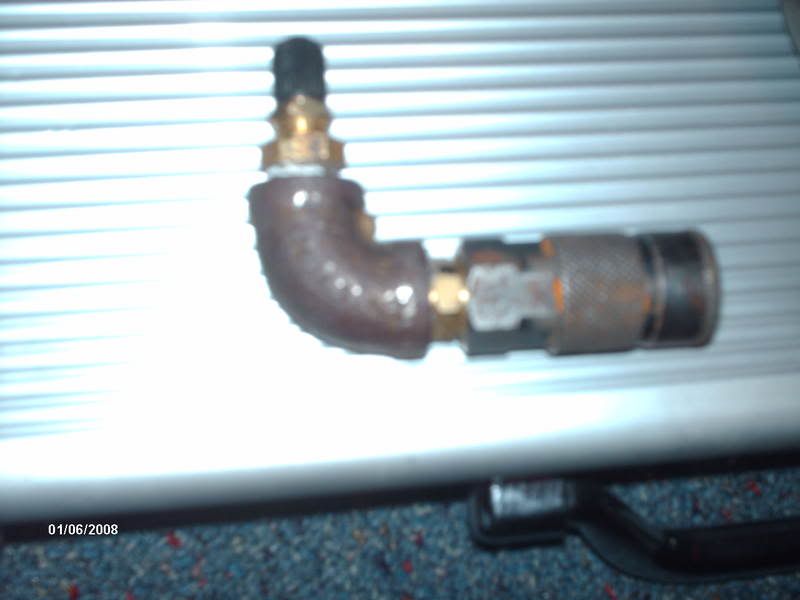 without the adaptor