Hi fellow Spudfile members,
Here is my newest addition to my collection of pneumatic guns (2nd actually
excluding my pneumatic bb guns) It is a very simple gun, and was mainly made out of spare parts, all I had to buy was the barrel, 2" End Cap, 2x 3/4" elbows and that's it.
Its basically a under over design, it features a 40mm barrel, 50mm chamber, detachable stock and some other bits and pieces.
Chamber: 2" and 20cm Long
Barrel: 40mm and 50cm Long
Valve: ¾" Ball Valve
Fill point: Rubber pop in shrader valve
Stock: 3/4" (air does not go into stock)
Main Ammo is Ping Pong Balls/Table tennis balls whatever you want to call them, they can be filled with water, and/or frozen, can be filled with flour, paint, airsoft bb's etc what ever you want to put in them
All fittings are PN18 and all of the pipe is PN12 (except for barrel, PN18)
Well Enough Chit Chat, time for some pictures
The Whole Gun: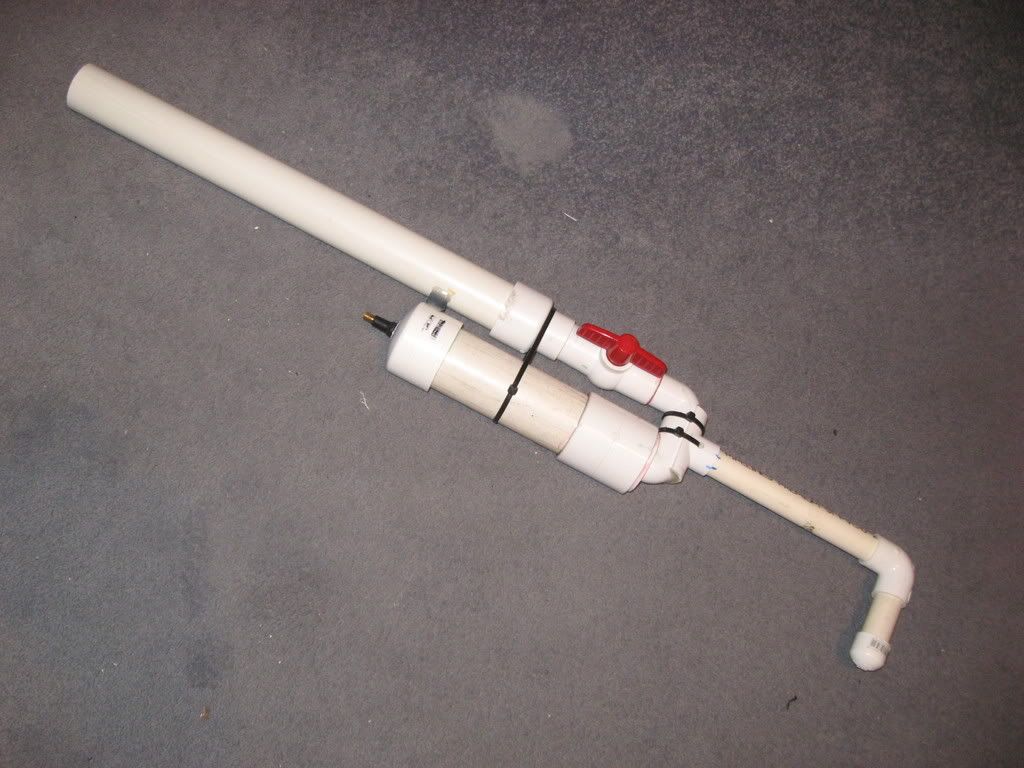 Back End:
Front End:
Middle Section:
Whole Gun With primary ammo:
Different Angle: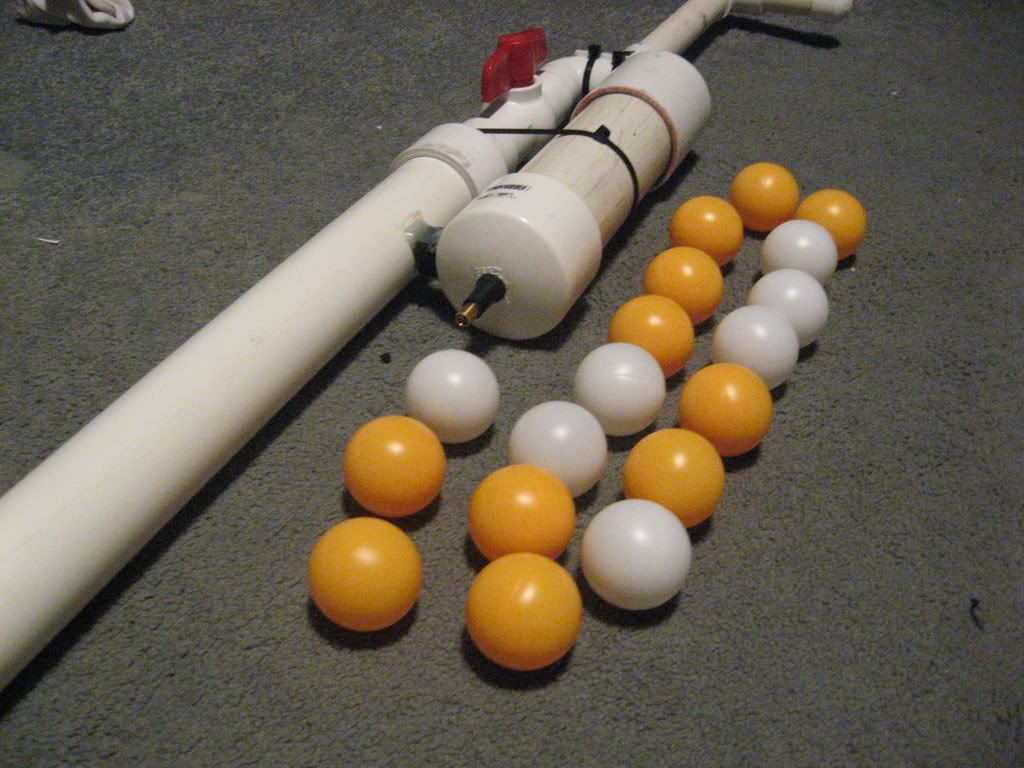 Ammo in barrel:
Stock Removed: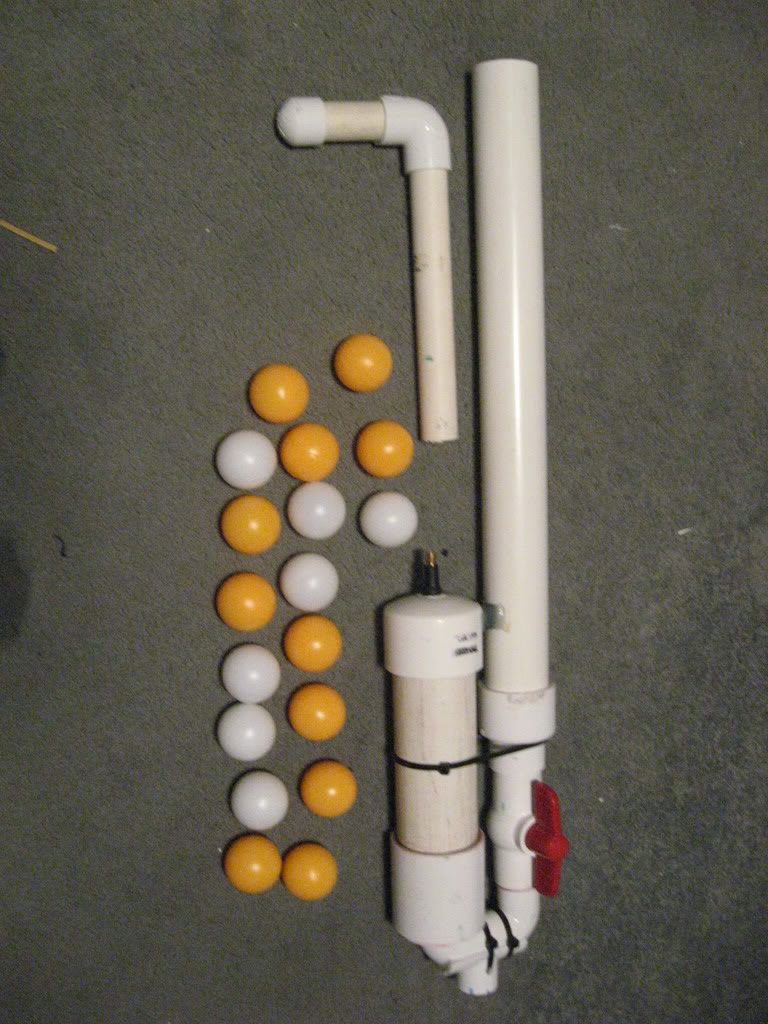 Detachable Stock: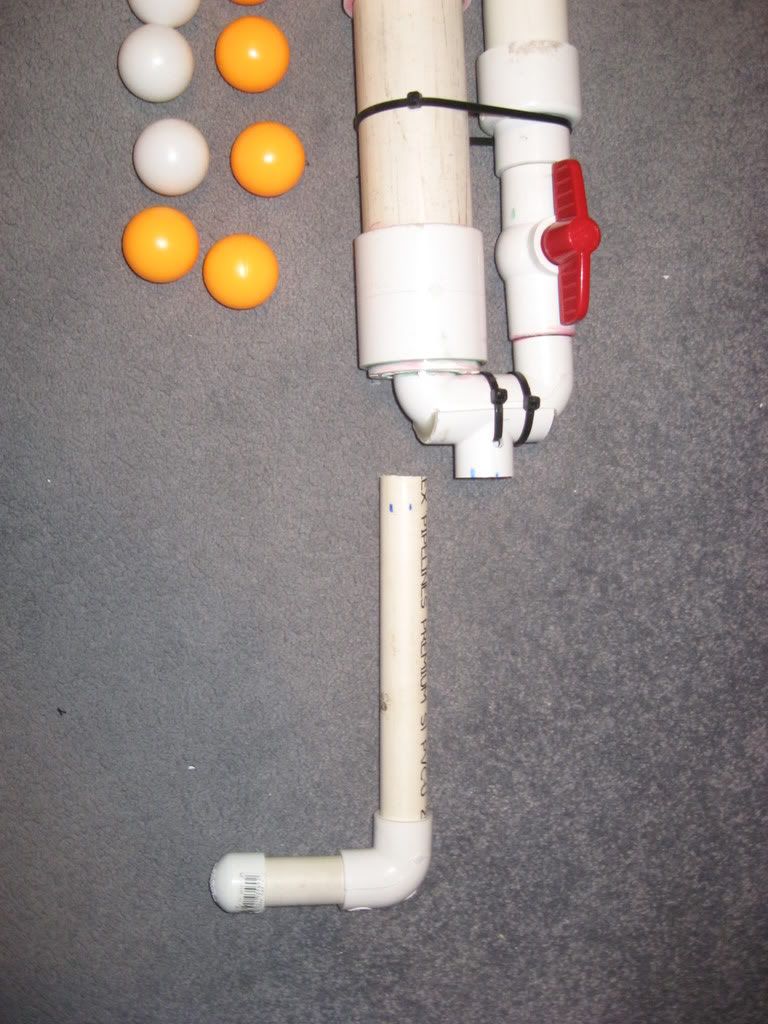 I Know I could have made the barrel longer, but I wanted this to be small and portable, and I like it the way it is at the moment.
Will hopefully post videos when glue is dry and I find some charged up batteries for my camera
Any Constructive Criticism is welcome, and feel free to ask questions.