Okay well this was my first pneumatic. I made it about a year ago and back then I was worried about the pvc exploding so I made it out of metal.It isn't anything special but it actually is pretty fast if you pump it to 200psi.And don't comment on the ball valve I tryed to put a sprinkler on once it didn't make any difference in power probably because the volume is so low it just dumps it instantly.I might try to get my hands on some dry ice that I can pop in there close the cap and wait for the pressure to get to 300+psi but that would require a pressure gauge which isn't currently on it.
the specs
Chamber:2ft of 1in pipe
Barrel:3ft of 1in pipe
Valve:1in ball valve
Fill system:Presta valve epoxyed into the endcap
Pressure used:100-200 psi hope to so make that 300psi
The pics
The gun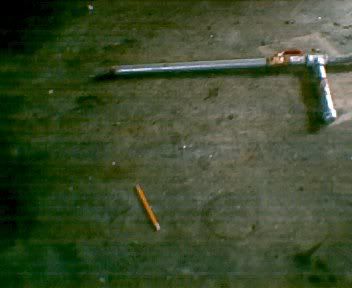 The chamber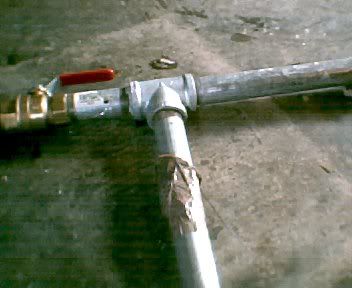 The snow that caused me to miss school today
Edit just for you ALHISGREAT
duct tape for the handle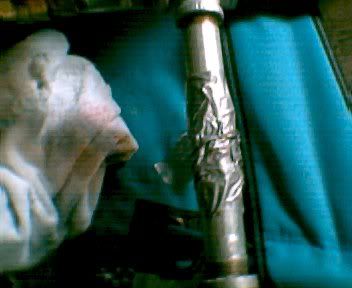 Another edit:Damge pics
I was surprised that it was actually able to do some reasonable damage.
Firing at a 2in thick peice of wood with a CO2 cartridge wrapped in duct tape to make it fit in the barrel at 160psi.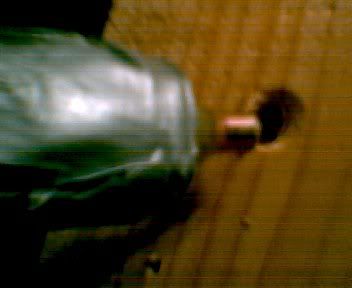 Firing the same ammo at the same target at 200psi you can see the difference.
More damage pics
Aww the snows melting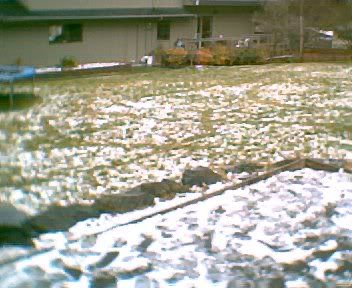 The ammo Ive been shooting a 1in 4ft long wooden dowel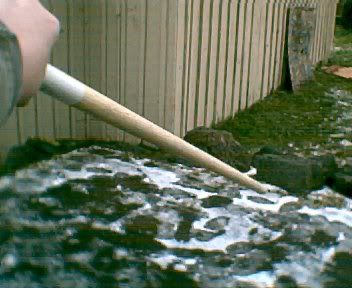 The dowel in the gun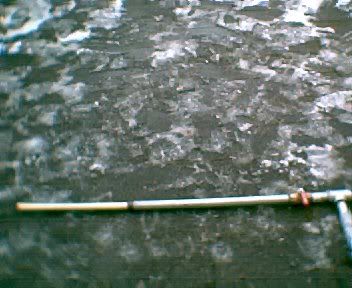 The damage with the dowel to 3/4in particle board all at 180 psi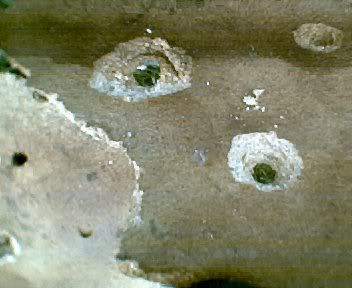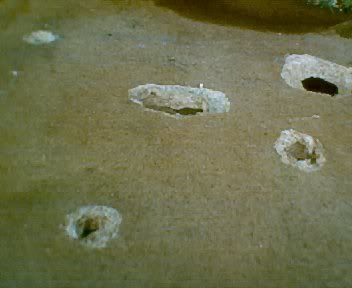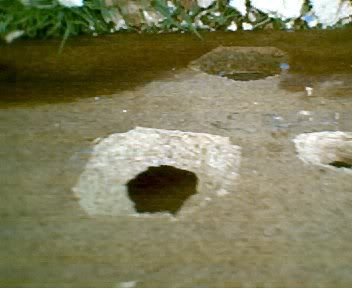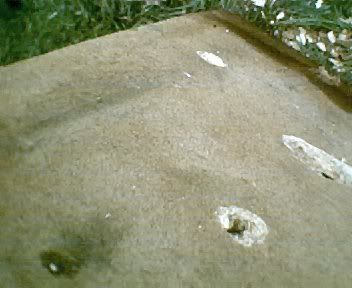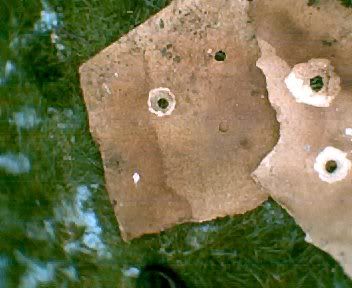 peices of particle board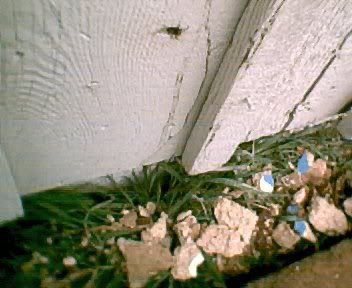 peice of 1/2in plywood before
Pece of 1/2in plywood after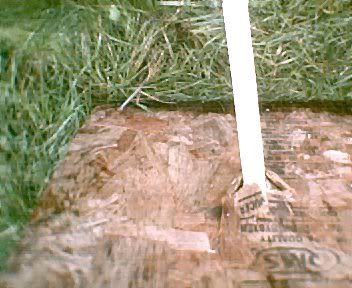 Very impressive damage for a gun this size.