[url=http://s116.photobucket.com/albums/o12/sjogun/?action=view&current=[url=http://s116.photobucket.com/albums/o12/sjogun/?action=view&current=IMG_0581.jpg]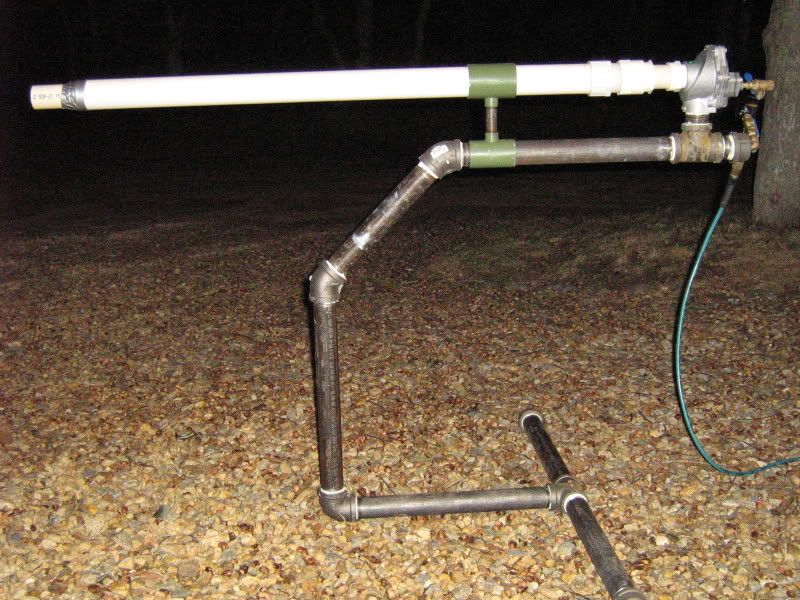 [/url].jpg[/img][/url]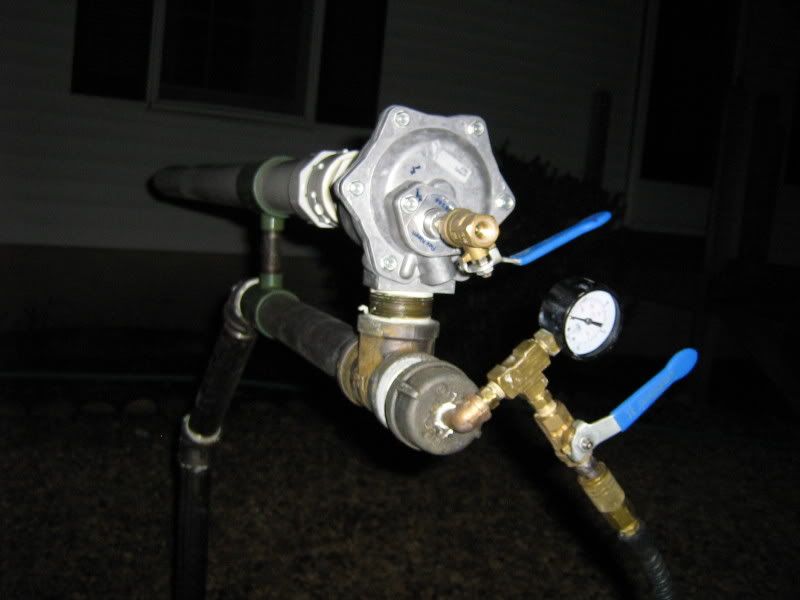 Put this together this afternoon.
I was surprised at the power and noise. Shot GB's at 80lbs.
Wanted to put bolt action barrel from L7gbl , will take a little more work.
Cannibalized parts from 3 launchers.
Pipe and fittings cost $170. Working w/steel pipe is great no waiting for glue to dry ,changes are easy. Cap was drilled and taped for fill and gauge.
Rate of fire would be very fast w/bolt action or hopper because valve is chamber fill. I tried dry firing every time the gauge hit 20lb ,worked flawless.