Okay so this is my most piston gun that I just finished today.
It is not my first I have made quite a few others but this one is my favorite so far since it is so nice to hold.
I named it the pg beacase it is a pg(piston gun)
I dont know the power yet Im waiting for the glue to dry Ill put up some damage pics up tomorrow when the glue is dry.
It costed a lot more than expected I expected something like $20(already had the sprinkler) but it costed $30 still not alot by spudgun standards but it is a lot to me off my 8 buck a week salary.
I dont mean to brag or any thing but check out my priming job I dont think there is a single stain. I have always done a pretty good job on priming but this is definatly my beat priming job yet.Im done bragging.
the specs
Chamber:2ft of 2in pipe
Valve:1.5in piston valve with a 1in porting piloted by a 3/4in sprinkler
Piston:1.25in pvc dremeled down to fit in 1.5in pipe
Barrel:I dont know yet I havent bought it yet
Pics
the gun(I know the pilot volume is unessecarily large)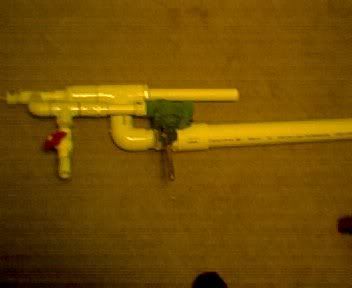 I really is nice to hold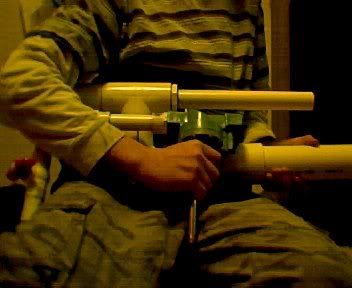 the piston valve
the piston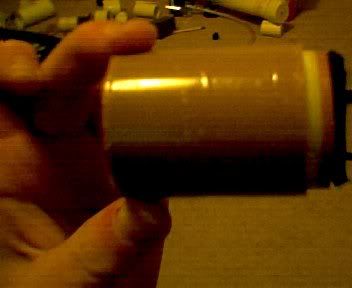 Update impressive damage shot and added a golf ball barrel and replaced the ball valve with a 1/2in plug.
The gun with the barrel on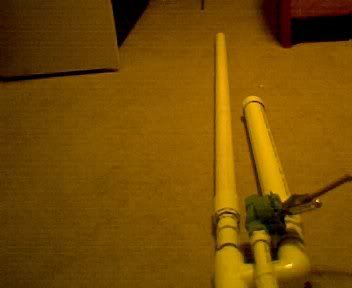 I shot at a 2 by 4 at 100psi with a golf ball
recoil knocked it off the chair it was standing on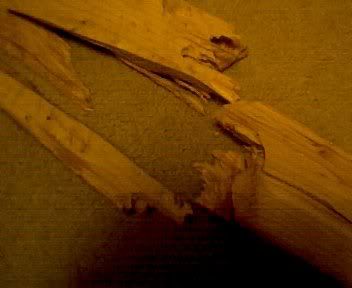 I got a lot of splinters trying to put the peices of it back together for this photo.