Okay, well I've been perusing the forums for a long time now, so I decided to show off what I've been working on lately. This is the third of my cannons. I was begged by my parents and friends to make a cannon that will launch water balloons at a family friends campsite, do to some playful water war. Anyway, enough backstory, here is what you want.
3" diameter, 26" long barrel (I think)
Two 3" diameter, 26" long chamber formed at a 90 degree angel.
I set it up to be stationary when we fire it. We put it up to 80 PSI, there is a leak on the left hand side at the T section, I guess I should use primer from now on, maybe that would help. We can get max maybe 50 yards, not impressive at all I know, but it does shoot an intact waterballoon on target, had to jerry-rig a carrier for the balloon. It is fairly inefficient cannon I realize now, really was hoping for more range on it...Any tips or things to do on my next cannon?
This is my first cannon with a sprinkler valve, I was weary on trying to mod this sprinkler valve so I took extra pictures of it, see if anyone could tell me how to mod this valve, I have two, so I can test it out on one.
Here are some pics:
Here it is in some of it's glory...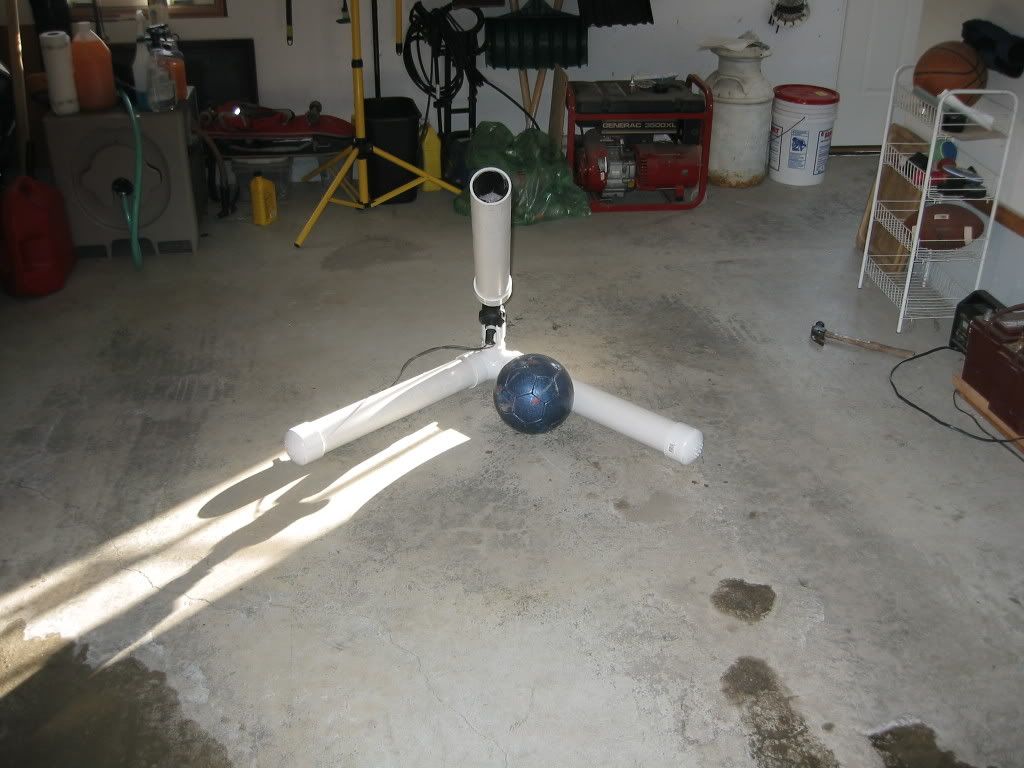 A side view of the cannon, soccer ball for referance in size, filler valve on the right, trying to find the right part so I can stick a guage on there as well. Meant to have the valve stick straight up, but obviously wasn't paying a ttention when I was gluing it together and got damn lucky it wasn't facing straight down.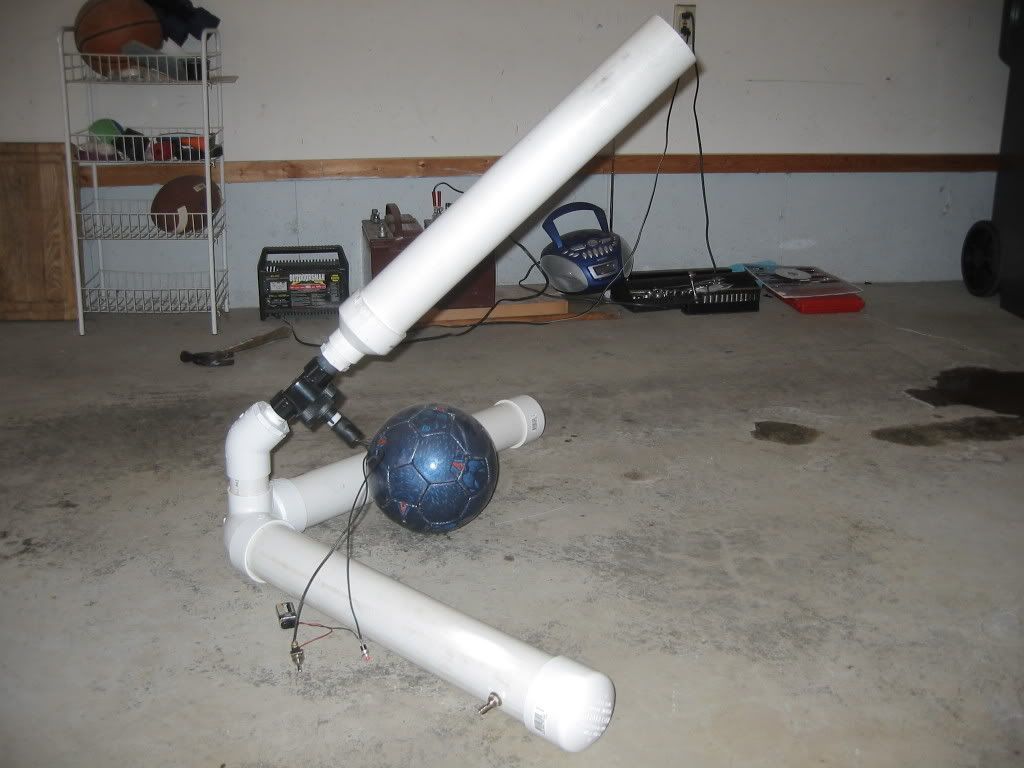 This is the balloon carrier I made out of a a water bottle, using duct tape and a leatherman...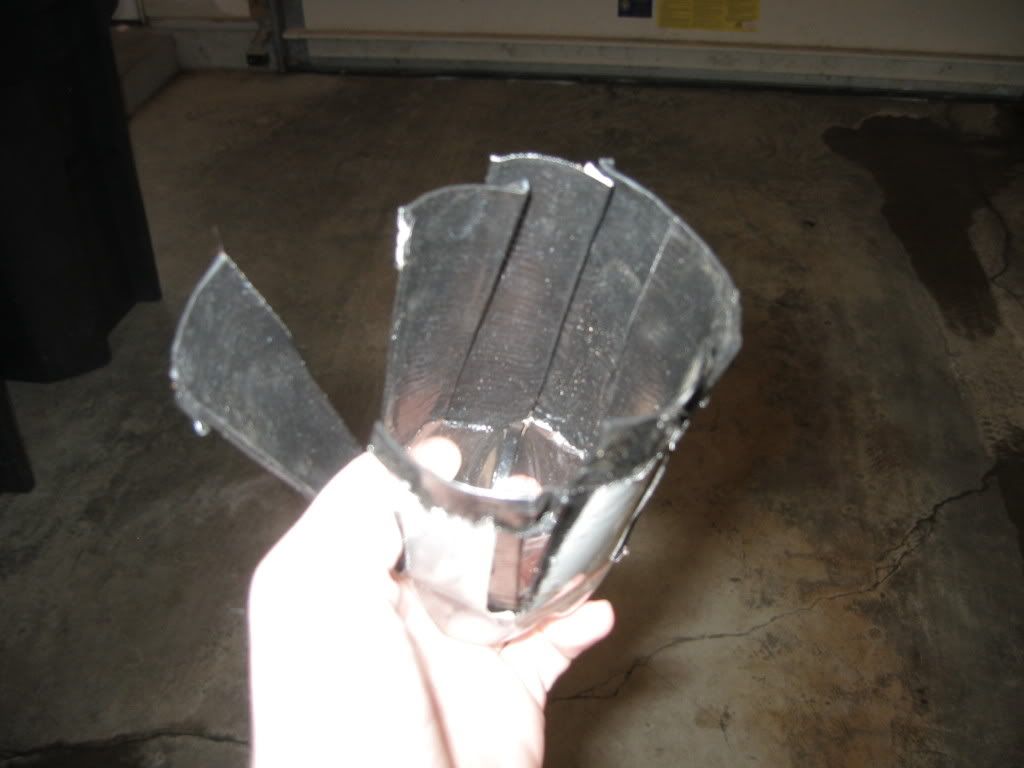 Here is a picture of the valve, from a head on angel, I know there is glare...
And another picture, from the side..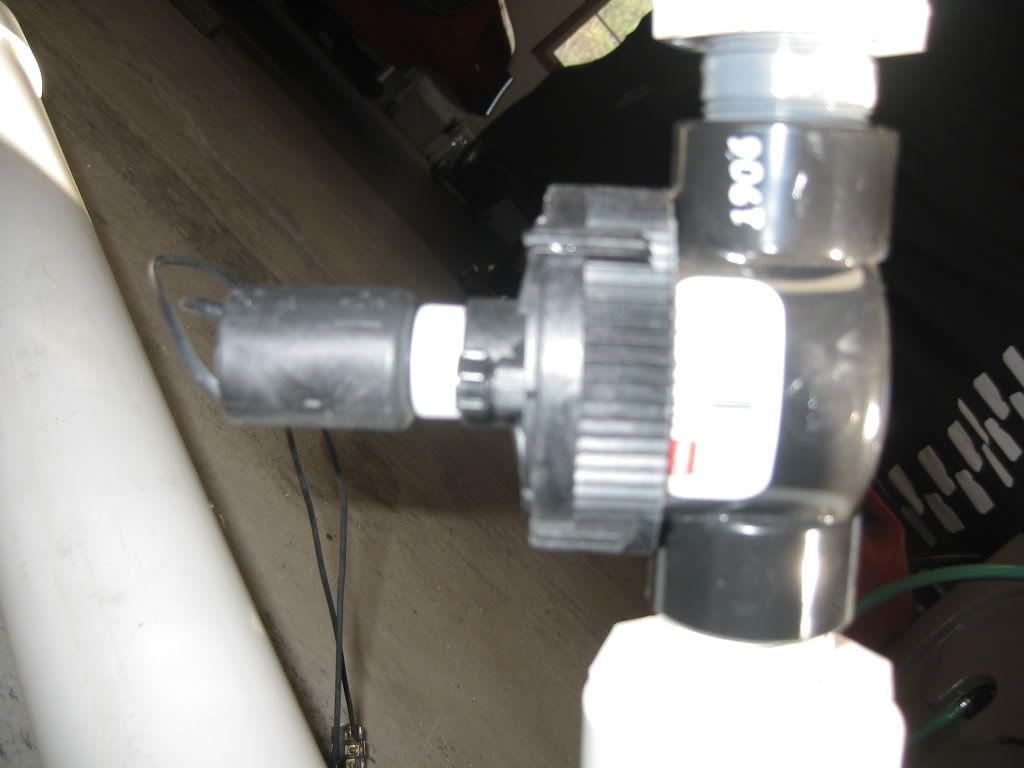 And a picture of my firing button, yep I know, pretty gheto, too lazy to go get a project box from Radio Shack...