Well here is my new pneumatic toy. The Inline Sprinkler Valve Gun. I just finished so no damage shots as of yet and I don't even have a pump yet cause I ran out of money.
Specs: The barrel is 1/2 sleeved in 3/4 using tape.
Chamber is just some 3/4 with various ends on it as the shop didn't have an end cap to fit it.
Extras are some additional barrels such as my riot shotgun break-barrel I'm working on and a longer extension. The little piece on the end of it in the pics is just an extension for the c:b ratio. Anyways pictures
The Gun:
My lil Bro with it: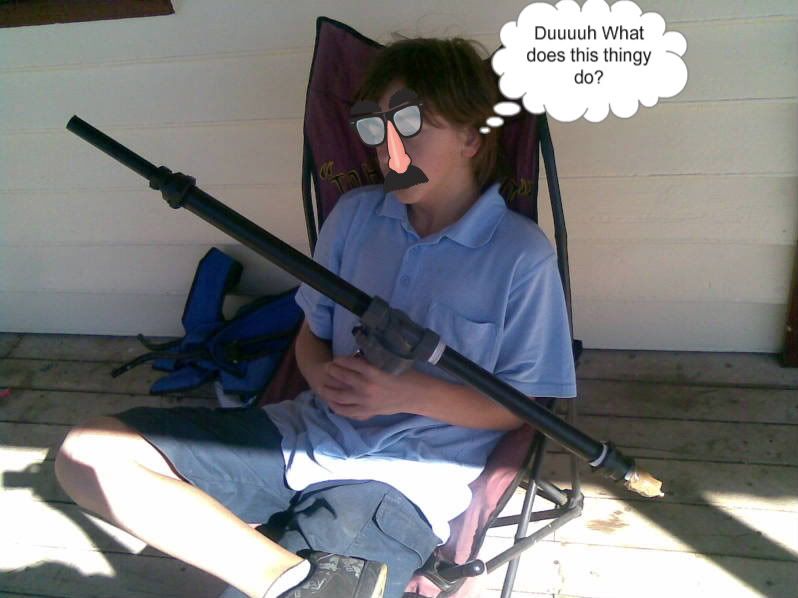 And the reason I dont have a pump: