Okay, well after I submitted my last cannon and got rawred at for DWV, I went back and looked at my second cannon to make sure it was pressure rated, of course...it wasn't. Not wanting to spend bookoo dollars on all those fittings I had on my tennis ball launcher, I found - from when they were building my home 12 years ago - pressure rated pipe, that had been sitting in my basement on my first cannon I ever made. I hacked it off and used it as my chamber, added my moded sprinkler valve to it and painted it. I did it over the winter, just painted it today though.
My primary ammo was snow balls, which I launched for my dog, after he got used to a big cannon tossing them instead of my arm, he loved it.
During the summer, I will use 100cc water balloons in my sabots, and get my neighbors back for ambushing last summer.*
I'm god awful at painting, snaded it up too much, so Im going to have to add a few more coats of the tan. I tired camo, But i'm just not an artist.
Specs:
Barrel Diameter:
2"
Chamber Diameter
: 2"
Barrel Length:
21"
Chamber Length:
25"
Valve:
Toro EZ Flo Plus Series
Actuation:
Modded for a blow gun
Unpainted Barrel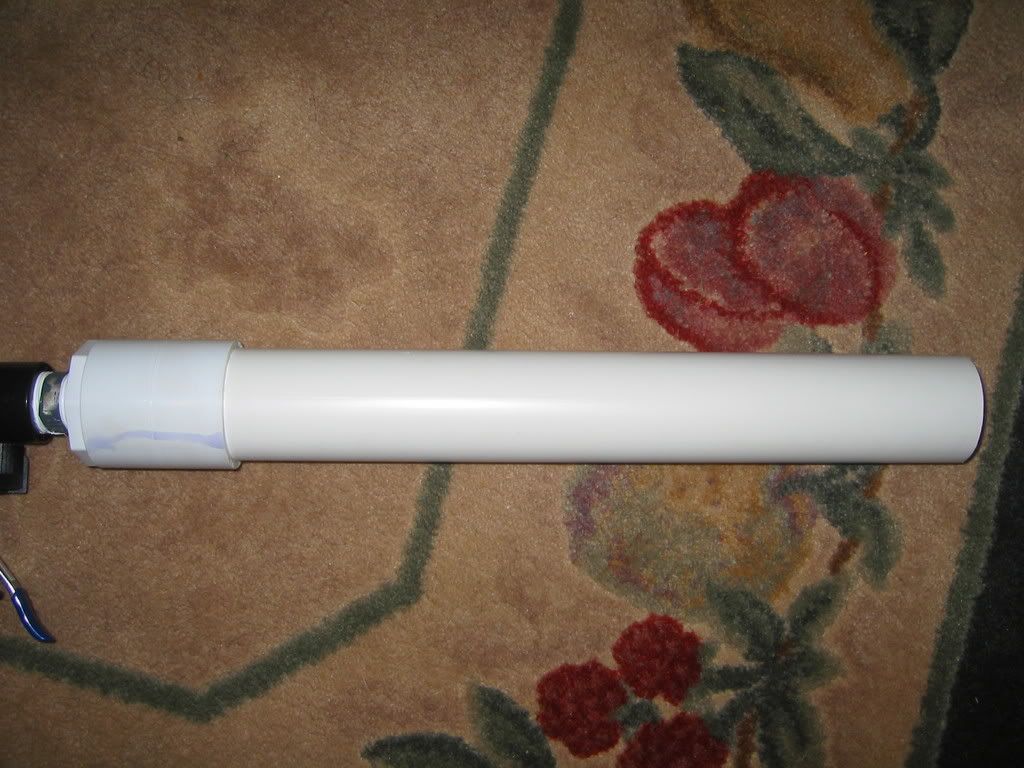 Unpainted Chamber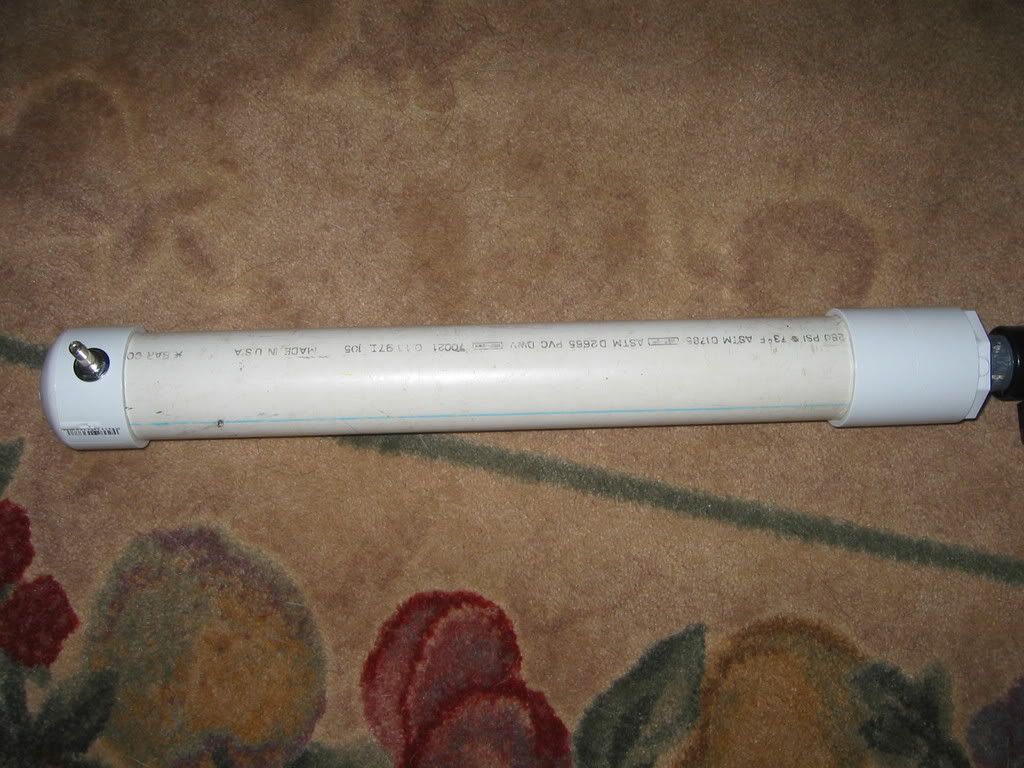 Unpainted Cannon
Painted Barrel
Painted Valve
Painted Chamber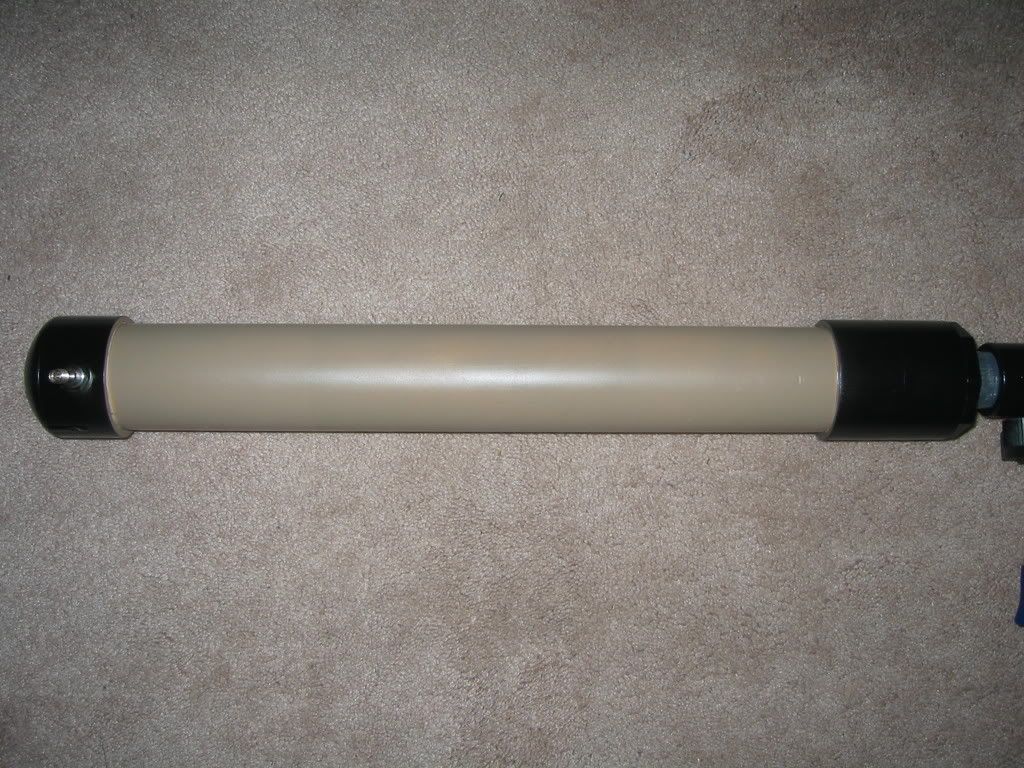 Cannon Painted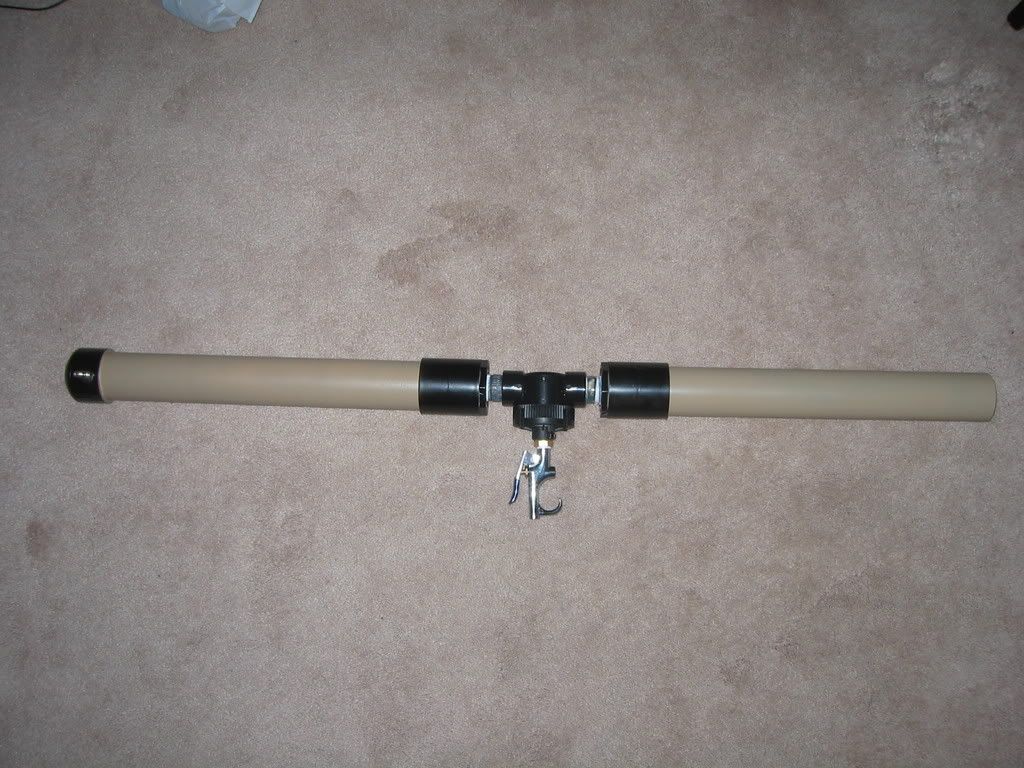 *Note* My neighbors ambushed us around our campfire, they drove up on their golfcart and naile dus with squirt guns, hence why I designed my cannon, as a way to get back.